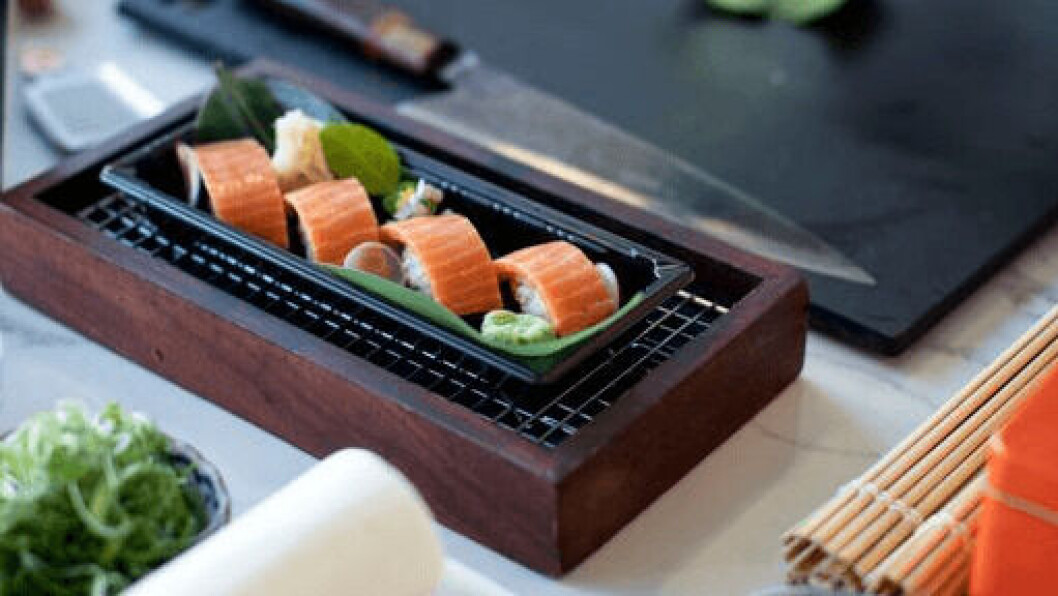 Alternative seafood pioneers have raised $178m this year
Investment in plant-based, fermented or cell-based "alternative seafood" amounted to US $178.2 million between January and mid-July this year, as interest in the sector continued to grow.
However, only plant-based alternatives produced by companies such as Good Catch, and Current Foods, are so far available to the consumer, and only in a few markets, most notably the United States.
Cell-based meat is grown by harmlessly taking cells from live animals and replicating the cells in a bioreactor to grow meat. Companies in the field are working towards launching products but until now only tastings have been done by couple of them.

Growth media
The companies must overcome barriers such as the high price of the media used to feed the cells, and get their products approved for sale, something that has so far happened for just one product – a chicken analogue – in one country, Singapore.
The most common cell growth medium is foetal bovine serum (FBS), a laboratory-grade compound derived from the blood drawn from a bovine foetus taken from a slaughtered cow at an abattoir. FBS can cost as much as $2,960 per litre, and companies are working to develop less expensive and animal-free sources of cell growth media, as well as cultivation techniques that require lower quantities of cell growth media.
Shiok Meats, which has developed cell-based crustaceans, hopes to launch its first alternative seafood commercially for the food service sector in Singapore next year.

Fermentation
Companies producing alternative seafood derived from fermentation are also progressing. Fermentation can be used as part of the cell-based meat process but can also be used to leverage the fast growth and high protein content of many microorganisms to efficiently produce large quantities of protein.
US-based Aqua Cultured Foods has held tastings of its alternative squid, shrimp, and whitefish ahead of a market launch. Co-founder Brittany Chibe has said that the company's proprietary fermentation tech allows it to grow whole-muscle cut products which are considered the "holy grail" of alternative proteins.
"This growth method allows us to achieve superior nutrition (our nutritionals are very similar to cod fish), as well as an inexpensive path to scale," said Chibe. "We'll be able to achieve price parity to traditional seafood within the first year of production at our pilot facility. Possibly even more exciting is that our regulatory pathway is shorter than most alt. protein solutions allowing us to have products in the market by next year."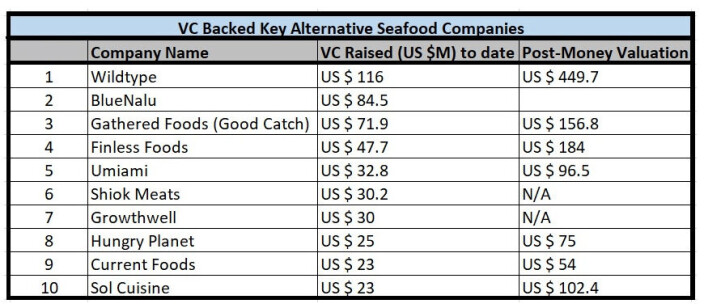 Wildtype
The majority of the money raised in the alt seafood sector this year has gone to San Francisco-based Wildtype, which has created a cell-based smoked salmon analogue. In February, the start-up raised $100 million in a Series B1 round.
Last month, plant-based tuna maker Current Foods raised $18 m and cultivated / cell-based seafood start-up Avant Meats raised $10.8 m.
An interesting development is taking place in Israel, where cultivated/cell-based start-up Mermade Foods aims to bring novel approach for the production of scallop analogues using a recyclable-fermentation based process. The technique upcycles spent cell growth media by feeding it to microalgae to produce algal biomass. This new algal biomass can then be fed back to the cells, thus reducing or eliminating waste and lowering input costs. Mermade Foods has raised $1.5 m of early-stage venture capital funding in the past and is planning more fundraising.