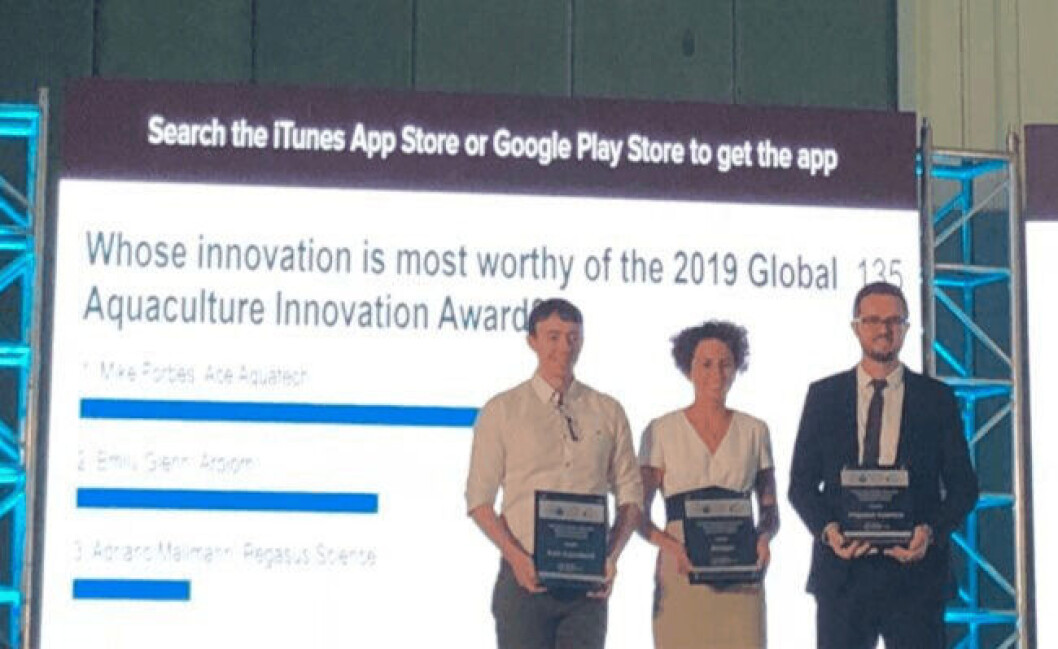 Ace Aquatec wins global innovation award
Dundee-based aquaculture innovator Ace Aquatec has won the Innovation Award at the Global Aquaculture Association's GOAL conference in Chennai, India.
The company was one of three finalists for the award, which was decided by audience vote after each had made a presentation about their innovation.
Ace Aquatec won 51% of the audience vote for its Humane Stunner Universal (HSU), which stuns fish in the water before slaughter. This reduces stress to the animal, which in turn maintains the quality of the flesh because the fish doesn't release as much of the stress hormone cortisol.
US wood-to-feed firm Arbiom, which has developed a method of producing a single-cell protein source for fish by mimicking the natural decomposition process of wood, was second with 36%.
Brazilian firm Pegasus Science, which uses near-infrared spectroscopy technology to improve aquafeed quality by detecting mycotoxins, was third with 13%.
'Special honour'
Ace Aquatec's head of sales and marketing, Mike Forbes, who made the presentation in Chennai, said: "It's a special honour to receive an award voted on by hundreds of seafood producers. The fact that an innovation with a strong ethical base, like our in-water electric stunner, won is a great reflection on the growing focus on animal welfare across the whole seafood industry."
More locally, the company is also in contention for three Courier Business Awards to be decided this weekend.
It has been shortlisted for in both the Design and Innovation and Science and Technology categories and managing director Nathan Pyne-Carter has been nominated as Entrepreneur of the Year.