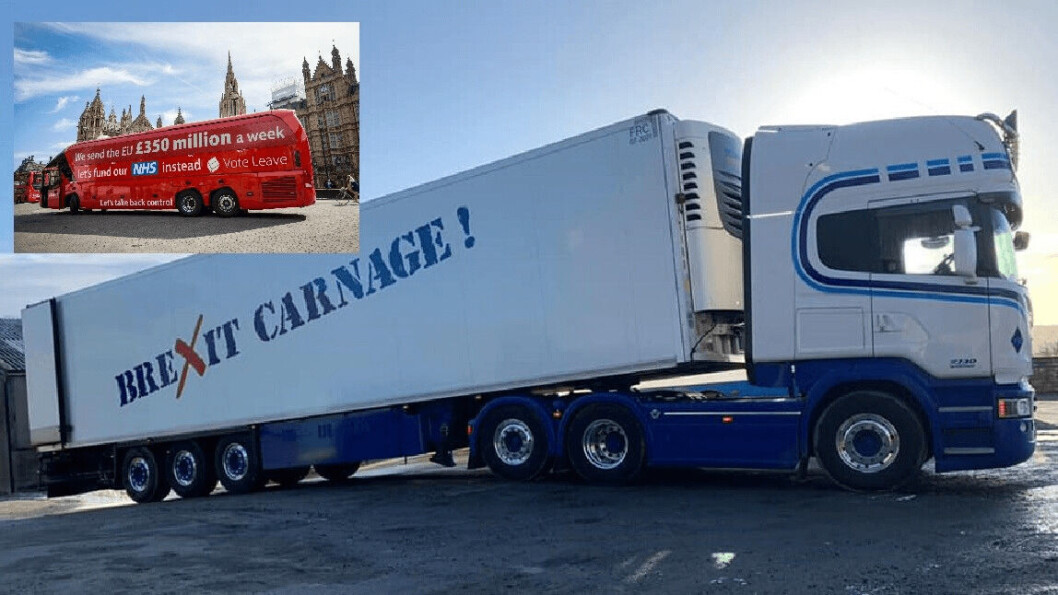 SSPO backs lorry protesters' call to cut Brexit red tape
It began with a boast on the side of a bus but has ended up with a very different message displayed on a lorry: Brexit Carnage!
For those in any doubt what those words referred to, a message on another lorry made it clear: Incompetent government destroying shellfish industry!
The lorries belonged to AM Shellfish of Aberdeen and joined vehicles from other shellfish exporters in Scotland, England and Wales in London to protest at new post-Brexit red tape that has severely hampered seafood exports.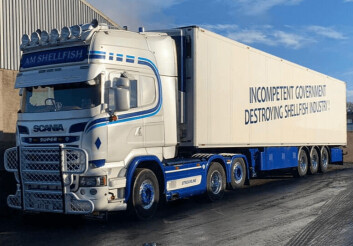 Perishable cargo
The Scottish Salmon Producers' Organisation (SSPO) has repeatedly asked the UK government to negotiate a temporary suspension of customs rules with its French counterpart to ease passage of perishable seafood, and SSPO chief executive Tavish Scott has urged politicians to listen to the pleas of shellfish producers.
"It is little surprise given the frustration across the seafood sector, that people are making their presence felt in London today. Livelihoods are at risk," said Scott.
"It is to be hoped that the UK government heed the views of people who used to seamlessly export to Europe. All seafood sectors including the salmon farming sector have encountered real export challenges and that has continued over the weekend. So, the grace period that all export sectors have been calling for is as relevant today as it was when the EU-UK trade deal was signed on Christmas Eve."
Apart from AM Shellfish, a video on Twitter posted by the Scottish Creel Fishermen's Federation (SCFF) showed lorries from Eyemouth fish exporter D R Collin on London's streets today.
Posting on Twitter yesterday, James Withers, chief executive of Scotland Food & Drink, said: "Brexit week 2 was worse than week 1. And we saw the start of what we fear most; EU customers turning their backs on UK. Seafood buyers going to Denmark & Norway. Red meat buyers going to Spain & Ireland. That's just on food. 'Reputation arrives on foot, but leaves on horseback'."