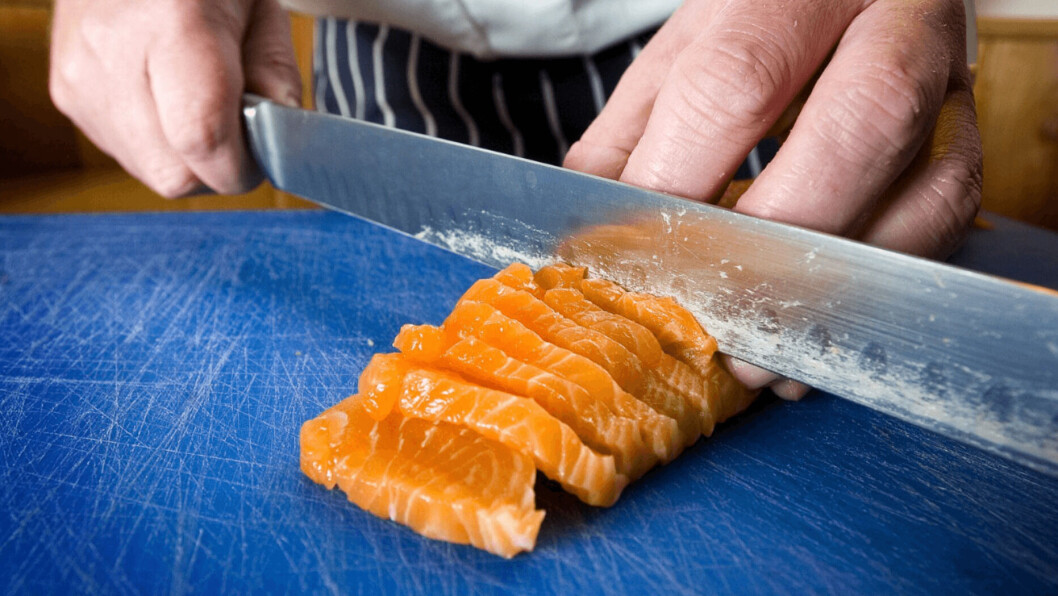 New US tariff threat to Scottish salmon fillets
Scotland's salmon farming industry is again facing a threat of tariffs being added to fillets it exports to the United States.
The industry has already faced the prospect of tariffs prior to October, when salmon fillets were left off a list of goods that the US imposed an import tax on as part of an ongoing dispute with the European Union over subsidies to aircraft maker Airbus.
The US now says EU subsidies to Airbus were higher than first thought, and it is planning tariffs on a wider range of EU goods as a result. Salmon fillets are included in a list of potential targets.
'World's premium salmon'
Julie Hesketh-Laird, chief executive of Scottish Salmon Producers' Organisation (SSPO), said: "We are disappointed to see Scottish salmon products are now on a potential target list for US tariffs.
"If imposed, these tariffs would not be in the interests of Scottish salmon farmers or the US consumer who enjoys a premium quality product from Scotland.
"We would urge early resolution of the dispute to ensure our American customers continue to have access to the world's premium salmon."
£10m market
Salmon sales from the UK to the US last year topped £150 million. Most of this was in the form of chilled, head-on gutted fish but fillets accounted for about £10m.
In October, the Scottish Salmon Producers' Organisation (SSPO) said it was aware that the US could add products to the list of taxed goods and would continue to argue the case for a barrier-free export of salmon.
Single malt whisky was hit with a 25% tariff in October, and blended whisky has now been added to the list of potential targets, along with jam, wine, olive oil, carpets and kitchenware, according to a report by the BBC.