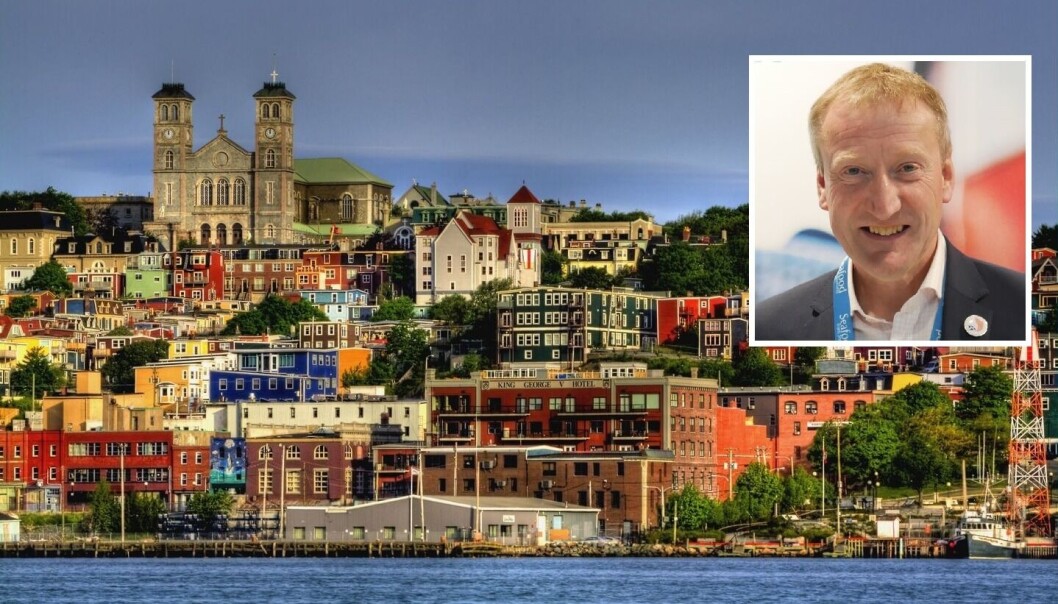 Salmon Scotland chief: fight pseudo-science with facts
Tavish Scott, the chief executive of trade body Salmon Scotland, will today set out the positive case for aquaculture in a keynote address at a global conference in Canada.
Scott is delivering the opening speech at the plenary session of Aquaculture Canada and WAS North America 2022 in St John's, Newfoundland, at 9.20 local time (14.20 BST).
He will highlight the leadership role that Scotland is playing in global aquaculture, including a proactive approach to communicating the benefits of the sector.
How pseudo-science hurt BC
Although Scotland's salmon farmers are frustrated by a disjointed regulatory system that means it can take years to get permission for a new salmon farm, they are better off than those in the Canadian province of British Columbia who know all about the impact of what the industry calls pseudo-science.
In December 2020 Canada's fisheries minister Bernadette Jordan announced the closure of 19 salmon farms in the Discovery Islands in BC after years of campaigning by activists who claimed that fish farms were a source of lice and disease that harmed wild salmon stocks. Jordan's decision was made despite nine separate studies by government scientists that showed that the farms posed only a minimal risk to wild fish.
Jordan's successor, Joyce Murray, has been tasked by Prime Minister Justin Trudeau with fulfilling the ruling Liberal Party's election pledge to "transition" salmon farming from open-net pens in BC, and a consultation on what a transition plan will entail is now under way. Transition is based on a precautionary assumption that interaction between farmed and wild fish is harmful, and Murray's aim is to minimise or remove such interaction.
'Twisting science'
In a press release, Salmon Scotland said global aquaculture is helping to feed a growing population and brings prosperity to coastal communities but that in each territory where aquaculture operates there are a small number of vocal anti-salmon farming activists who seek to twist science and support the killing of salmon for sport, with no thought for local jobs or global hunger.
Scott will address the importance of countering the pseudo-science of the false claims with facts, said Salmon Scotland.
He will also outline the shared challenges facing aquaculture across the globe, such as protecting wild salmon, responding to climate change, and leading the post-Covid recovery, as well as Scottish-specific issues such as the streamlining of regulation governing the sector, and overcoming the challenges of Brexit since the UK left the EU.
Valued by government
Speaking ahead of the conference, Scott said: "Salmon Scotland and our producer members have worked hard to win the trust of our local neighbours, and polling in our key farming areas shows a majority of local people support what we do.
"We are also fortunate in Scotland that both (Scotland and UK) governments value the sector, the 12,000 jobs we support, and the huge economic contribution to the Scottish and UK economies.
"With continued political support we can create even more jobs and prosperity for the country when it needs it the most.
Sustainability charter
"We couldn't do what we do without the support of the supply chain – more than 3,500 businesses from net manufacturers to fish health experts, to wellboat operators, secondary processors, and hauliers, which are all essential to the global success of the Scottish salmon sector.
"We also know that farm-raised salmon has the lowest carbon footprint of any farmed animal, but there's still more we can do to protect our environment.
"Salmon Scotland is making real headway on delivering our sustainability charter which includes a commitment to become net zero by 2045, reduce the use of plastics, and improve traceability at every step of the process."
Art of politics
Scott, who was a member of the Scottish Parliament for 22 years, will also speak about Scottish aquaculture at a conference event titled The Art and Science of Aquaculture Politics, chaired by Canadian Aquaculture Industry Alliance president Tim Kennedy.
Other speakers are Derek Bragg, Newfoundland and Labrador (NL) fisheries minister; Wayne Long, New Brunswick Liberal MP in the Canadian Parliament; and Steve Crewe, mayor of Hermitage-Sandyville, NL.