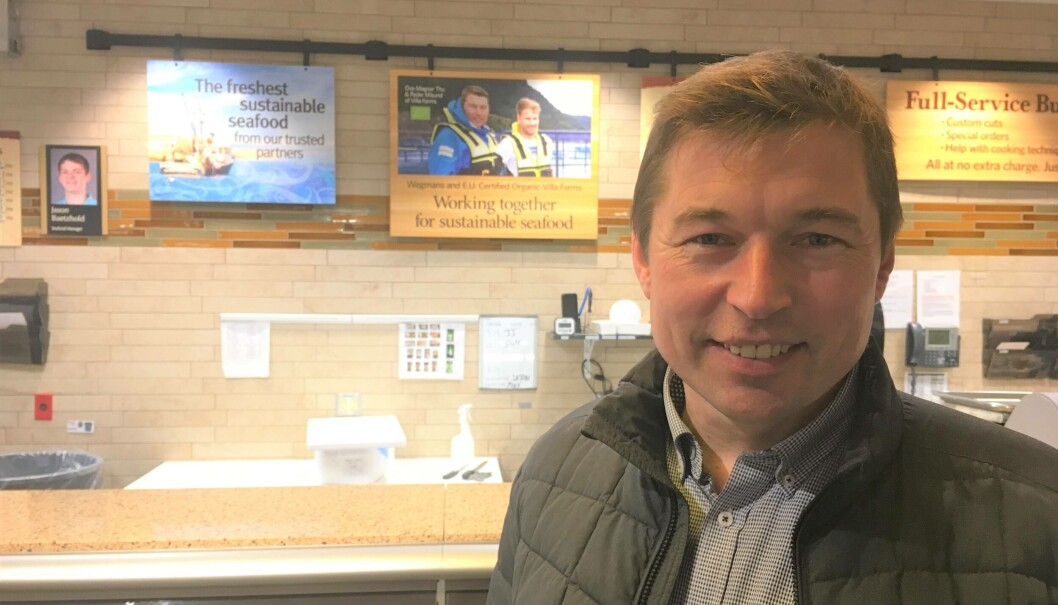 Organic farm smolts at sea in a year says new director
Organic Sea Harvest, which last year won planning permission for two salmon farms off the coast of Skye, has appointed Villa Seafood chief executive Ove Magnar Thu as a director.
Ålesund-based Thu told Fish Farming Expert's sister site, Kyst.no, that the company plans to put its first smolt in the sea in about a year's time, adding: "We have the ambition to be the leading fish farming company for organic salmon."
Thu told Kyst.no that he has been involved in the project for three years, but he stepped in as director in January this year.
Not full-time
"This is not full-time. I am still CEO of Villa Seafood Group and Organic Sea Harvest is one of our investments through Villa Seafood UK Ltd. I am also the general manager of Arctic Filet AS and I sit on the boards of all the companies we have invested in," he says.
In short, the 48-year-old says that these are old friends in the ecological salmon world who got together a few years ago to try to get something new.
"We have now achieved this and have been awarded two sites of 2,500 tonnes each. Our Scottish colleagues are responsible for all operations, while we are involved in the sale and marketing of the fish. We will have the first smolt set out in approximately one year," says Thu.
Article continues below picture.
He is now formally entering a more active role in the company, and will be spending more time flying to and from Scotland. He will eventually have the main responsibility for organising sales and marketing activities for Organic Sea Harvest, but in the near future most of the work will be on financing.
"What is most rewarding is to create something new. We have, among other things, created a cornerstone company in Torsken at Senja, Arctic Filet AS, together with Wilsgård Fiskeopppdrett, and now we look forward to doing the same on Skye.
"There are great similarities between those places. The needs and challenges are much the same. Apart from the fact that the winters are longer and colder on Senja than on Skye and there are several whisky distilleries on Skye," he says with a twinkle in his eye.
Large customer network
Thu says that right now work is being done on planning the first smolt set-out.
"Our vision is for Organic Sea Harvest to be the leading fish farming company for organic salmon. It is also my ambition and we will use our large network of customers and partners to achieve this."
In Villa Seafood, Thu says they have worked a lot with organic salmon, organic cod, ASC salmon, Whole Foods salmon, Label Rouge and many more accreditations.
"Over the years, we have built up a large network of customers, suppliers and other partners that will be of great benefit to the Organic Sea Harvest. We also have a strong position in these niches, which will guarantee the market access for the company," he points out.