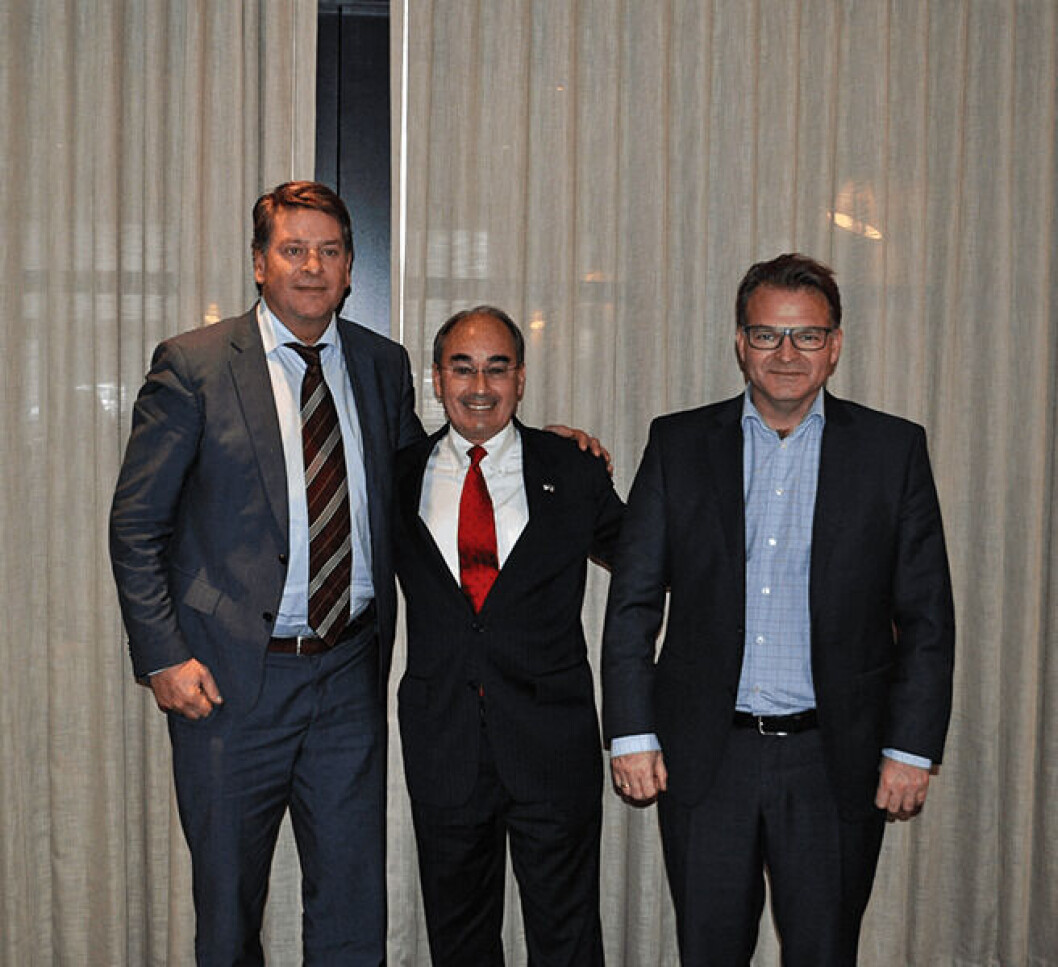 33,000-tonne land salmon farm planned in US
A $500 million plan to build one of the world's largest land-based salmon in Maine in the United States has been unveiled.
Nordic Aquafarms (NAF) has entered into agreements for a 40-acre property on the outskirts of the coastal town of Belfast to develop a land-based farm with an eventual annual capacity of 33,000 tonnes - 8% of US consumption of salmon.
In the statement, NAF said the area has abundant access to sea- and freshwater resources. "Finding an ideal site in Maine has been a six-month project", says NAF chief executive Erik Heim.
NAF plans to construct the farm in several phases, entailing a total capital investment of between $450m to $500m. The first phase will involve investments of up to $150m. The facility will be an end-to-end operation, including hatcheries and fish processing.
Pristine location
The company said Maine had been chosen for its pristine location, cold water conditions, its seafood profile and its proximity to major consumer markets in the north-eastern US. Nordic Aquafarms will be developing production with a low impact discharge of water free of chemicals and medications, along with renewable energy solutions and recycling of all waste resources.
"We look forward to becoming a responsible and contributing member of the Maine seafood industry", said Heim.
NAF chairman, Lars-Henrik Røren, said: "With the signing of these agreements, Nordic Aquafarms has formally shown its intention to establish a world leading Norwegian-US business within the land-based fish farming industry.
Great attitude
"We have experienced a great attitude and commercial willingness from our Maine counterparts. Nordic Aquafarms will over the coming quarters do its utmost to complete a final investment decision to bring more than 30,000 tons per year fresh, locally-farmed Atlantic salmon to the US consumers."
NAF runs a hatchery business, Maximux AS, in Denmark, which provides juveniles and smolt for its Sashimi Royal yellowtail kingfish farm at Hanstholm, Denmark, which began production last year and was due to start delivering fish weekly from the first quarter of 2018.
The company is also developing an on-land salmon grow-out facility in Fredrikstad, a few miles south of the Norwegian capital, Oslo. It is expected to eventually produce up to 6,000 tonnes per year.