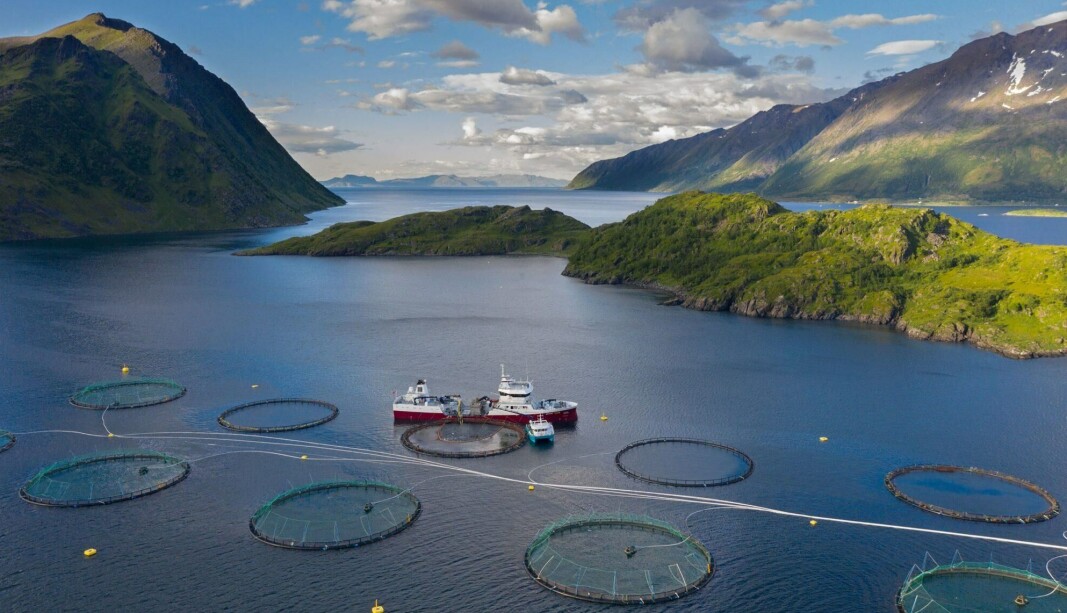 SalMar mega-deal 'will reduce operating efficiency'
Fish farmers' credit rating lowered slightly after debt-funded acquisition
The operating efficiency of Scottish Sea Farms co-owner SalMar is expected to be lowered by the acquisition that has made it the world's second-largest salmon farmer, credit ratings company Nordic Credit Rating (NCR) said today.
NCR has reduced SalMar's credit rating as a long-term issuer of bonds from A- to BBB+. At the same time, it has improved its assessment of SalMar's outlook from negative to stable.
NCR said the rating action reflects its view that SalMar's leverage (ratio of debt to share value) will increase following its recent merger with salmon farming and aquaculture marine services company NTS ASA due to NTS' higher leverage.
It also expects SalMar's NCR-adjusted funds from operations/net debt to fall to about 40% from its earlier expectation of 62%.
Salmon tax pressure
"Norway's implementation of a planned 'resource rent' tax (salmon tax) in 2023 will add additional pressure to this metric when payments begin in 2024," said NCR.
The ratings company added that it assumes SalMar will pay no dividend in respect of 2022 and reduce leverage by selling non-strategic assets, in addition to a previously announced sale of NTS subsidiary Arctic Fish that was demanded by competition watchdogs.
"While we expect SalMar to reduce leverage over the longer term, we believe that the debt-financed NTS merger reflects an increase in the company's financial risk appetite," NCR said in its rationale for reducing the credit rating.
"We also expect the merger to reduce operating efficiency, given NTS' lower EBITDA, particularly at subsidiary Norway Royal Salmon.
30% bigger harvest
"Positively, we expect the merger to increase SalMar's harvest volumes by about 30% and give SalMar a clear position as the second-largest salmon company in the world. We expect further benefits of the merger as SalMar introduces operational best practice, reducing costs and increasing margins in the acquired companies."
NCR said its stable outlook for SalMar reflects its view that low supply growth will support global salmon prices over the next three years.
"We expect average prices of around NOK 75 per kg over this period, albeit with marked seasonality. In addition, we believe that SalMar will successfully integrate NTS into its operations and thereby create synergies."
Read NCR's full rating action report here.