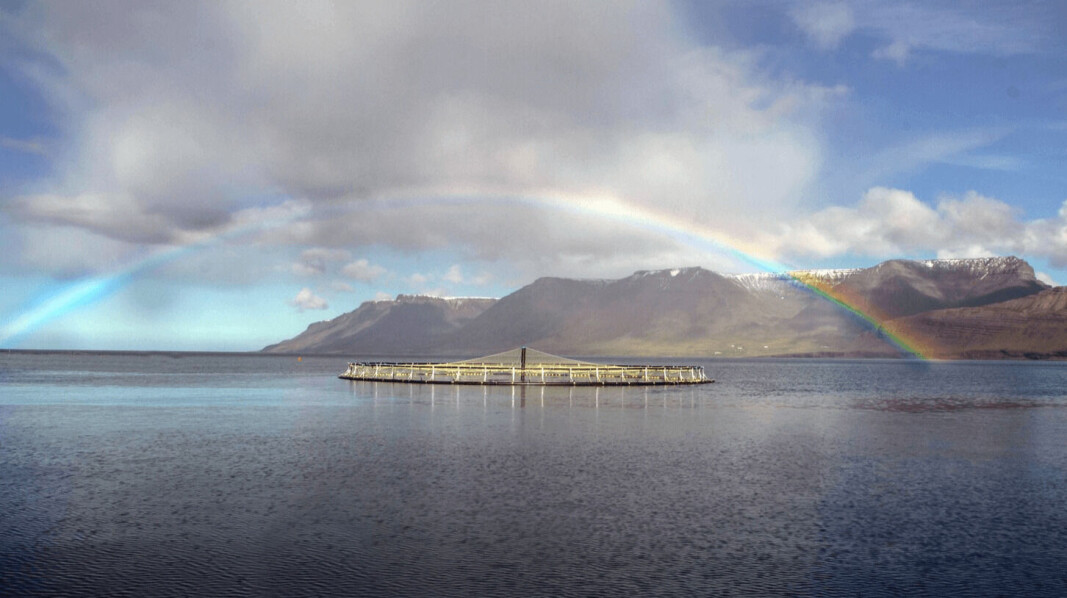 Mowi buys majority stake in Icelandic farmer
Salmon giant to pay €181m for 51.28% share of Arctic Fish from SalMar/NRS
Mowi has announced a €181 million deal to buy a 51.28% stake Arctic Fish, a salmon farmer situated in Iceland's West Fjords.
The purchase is the result of a ruling today by the European Commission to approve Norwegian salmon farmer SalMar's purchase of a controlling interest in salmon and shipping company NTS ASA and a related merger between SalMar and Norway Royal Salmon (NRS), which is majority-owned by NTS.
In connection with the approval, SalMar agreed to sell NRS's controlling stake in Arctic Fish, which has licences for 10 Aquaculture Stewardship Council-approved sites, providing a maximum allowed biomass of 27,100 tonnes and another 4,800 tonnes pending approval. The company expects to harvest 10,600 gutted weight tonnes in 2022.
"The Icelandic salmon farming industry is set for extensive development and growth in the coming years and we take great pleasure in this opportunity to play a part. Icelandic waters provide excellent growth and living conditions for the salmon," said Mowi chief executive Ivan Vindheim.
A good fit
Mowi, the world's biggest salmon farmer, said in a press release that it has followed Arctic Fish for several years and is impressed by how the employees, management team and owners have developed Arctic Fish into one of the leading producers of Atlantic salmon in Iceland.
"Arctic Fish's geographical footprint and competent organisation fit unusually well with Mowi's current operations and strategy. With Mowi on board, Arctic Fish and its other owners will be positioned for an attractive growth journey with Mowi's extensive toolbox and strong financial position on hand, to the benefit of local communities," said Vindheim.
The transaction is subject to consent by the European Union Commission and certain other closing conditions. The consideration will be paid in cash using available credit lines under Mowi's existing revolving credit facility.
Farming in seven countries
Buying a controlling interest in Arctic Fish means Mowi will have farming interests in seven countries, with Iceland being added to a list that currently comprises Norway, Scotland, Ireland, Faroes, Canada and Chile.
Earlier this year Mowi bought niche Scottish salmon farmer Wester Ross Fisheries, which is being run as an independent subsidiary by former owner Gilpin Bradley.
Today's announcement follows September's proposal by the Norwegian government to impose a 40% "resource tax" on the country's biggest salmon farmers.
Although the Arctic Fish acquisition is likely to have been under consideration before that proposal, today's announcement serves to reinforce a warning to the government from Mowi that it "is a global company and salmon farming is not bound by geography".