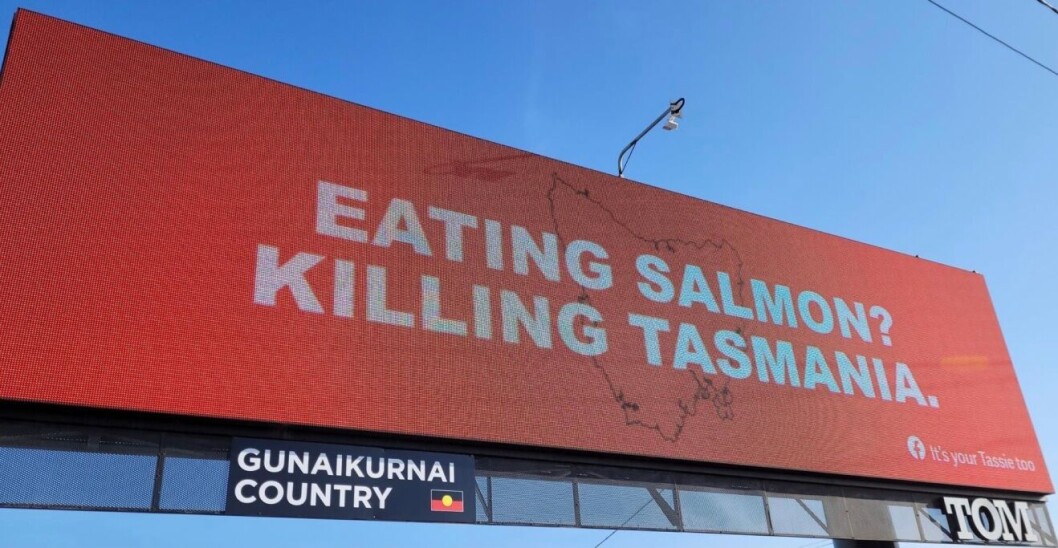 Tasmanian Premier slams anti-salmon farming billboard campaign
Tasmanian Premier Peter Gutwein has condemned an anti-salmon farming group for "deliberately spreading false information" about the industry on roadside billboards.
The billboards hired by Neighbours of Fish Farming (NOFF) say: "Eating Salmon? Killing Tasmania." Gutwein called for NOFF to remove them.
"Tasmanian salmon companies have been global pioneers, and the Tasmanian Government supports the industry on its continued journey to be a world leader in operations, environmental management, fish health, biosecurity and sustainability," said the Premier in a press release today.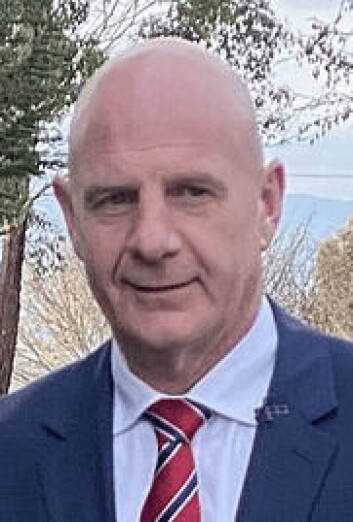 Healthy and safe
"Aquaculture is an integral food production sector and salmon a healthy and safe source of protein.
"Tasmania's salmon industry is worth nearly $1 billion to our economy and has a history of innovation and commitment to continuous improvement."
Gutwein stressed that the industry operates within stringent environmental guidelines set by the state's Environment Protection Authority (EPA), adding that "we will have more to say on further steps that will be taken to support the salmon industry on its continued journey of sustainability and innovation".
"Today I would like to acknowledge the workers, researchers, scientists, animal welfare specialists, technology experts and operational staff in the industry," said Gutwein.
"I'd like to acknowledge the companies for their commitment to Tasmanian communities, the partnerships they have and the work they do to provide employment opportunities, including the many small businesses they support.
"Our salmon industry and those employed through it, deserve recognition for their innovation and the work they do."
The Premier's statement comes in the wake of increasingly vocal and organised criticism of the industry from protest groups such as NOFF and the Tasmanian Alliance for Marine Protection (TAMP), which NOFF is part of.
'Defending the environment'
Novelist Richard Flanagan, who won the 2014 Booker Prize for The Narrow Road to the Deep North and is selling a waterside home because he is disturbed by salmon farming operations, has also written a book railing against the industry.
NOFF says it is a community organisation aiming to defend Tasmania's marine, coastal and riverine environment, and increase transparency of fish farming and its impact on the island state's waters.
It wants fish farms removed from the marine ecosystem and made land-based, and decrease the industry's impact on neighbouring households and communities.