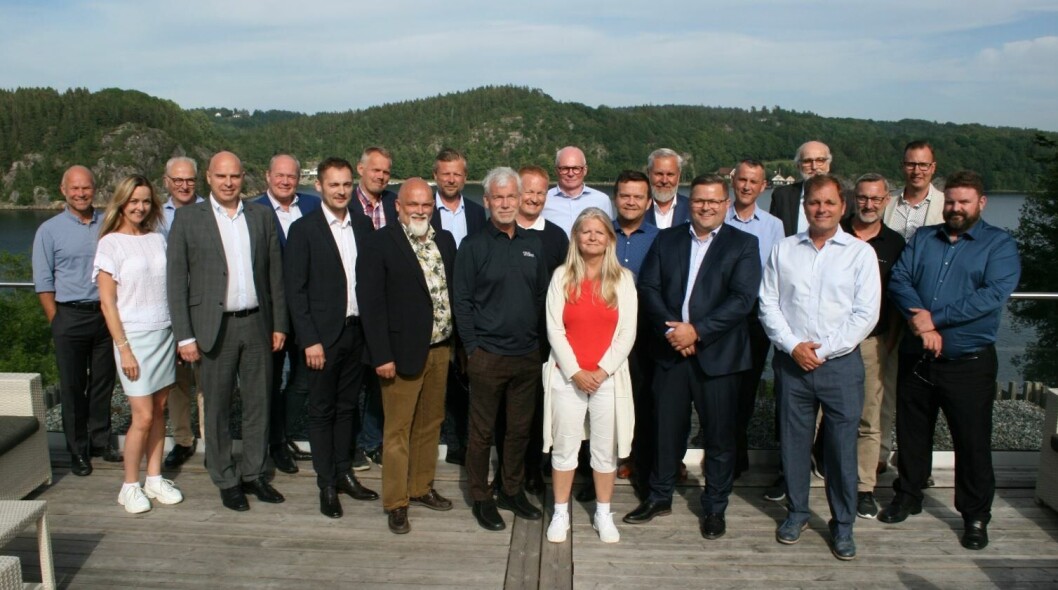 100,000t fish farm's industry partners meet on site
The key players involved in the plan to build a 100,000-tonne on-land salmon farm in Sweden have visited the site together for the first time.
Twelve industrial partners – 10 of whom have signed agreements to play a role in the plan – gathered for a workshop to further develop Quality Salmon Sotenäs, a company owned by Norwegian seafood sector investment company Lighthouse Finance.
The partner group also met politicians and officials from the Region Västra Götaland, from the Sotenäs and Munkedal municipalities as well as representatives of Business Sweden and Innovatum Science Park.
Quality Salmon's signed-up partners
Vattenfall
Siemens
Baader
CodeIT
Nippon Gases
Uponor
iCell Sustainable
Trient AS (Sekkingstad)
Biomega
BioMar
New level of detail
Quality Salmon / Lighthouse plans to establish a "circular" industrial park for land-based salmon farming in Sotenäs municipality, with associated industries such as feed production and waste recycling on site.
"This was the first time we were able to gather close to all partners," said Quality Salmon and Lighthouse chief executive Roy Høiås in a press release.
"This meeting was important for the continued work in several ways. Our partners got to know each other better and they visited the site where the industrial park will be built. We also started talks on concrete matters regarding the development of the industrial park on a new and more detailed level than before.
'Best of the best'
"Furthermore, it was important that politicians and officials from the Region Västra Götaland, and from the Sotenäs and Munkedal municipalities, were given presentations that show the strength, competence, and importance of each individual partner.
"My feeling is that most of these politicians and officials were impressed by what they saw and heard. This industrial project has truly gathered the best of the best in each area of expertise."
Development of the project has been delayed by Covid-19. Quality Salmon said that the work of producing material for an environmental assessment will continue during the summer and autumn, in parallel with continuing detailed planning work.