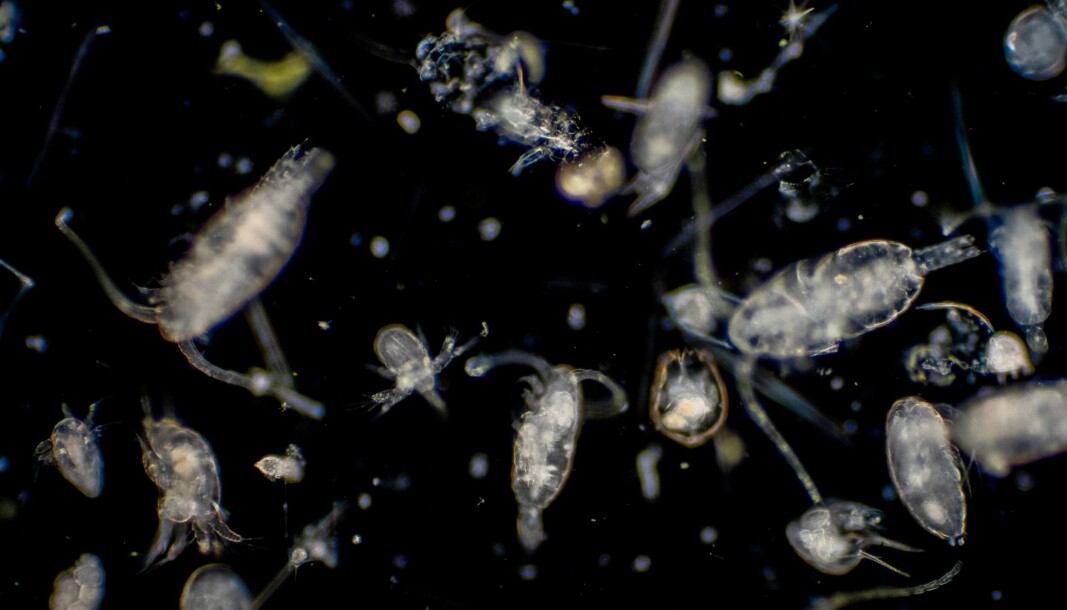 Prototype HAB alarms 'will be on farms by January'
OTAQ says systems constantly monitor water using artificial intelligence
Aquaculture and offshore technology supplier OTAQ expects to install prototype versions of its live plankton analysis system (LPAS) at salmon farms in January next year, it has announced.
The UK company has collaborated with Blue Lion Labs in Canada to develop artificial intelligence (AI) software which monitors water quality by identifying phytoplankton and enables farmers to take immediate mitigating actions against harmful algal blooms (HABs).
To date, 14 development systems have been deployed at customer sites in Scotland, Chile and Ireland, with prototypes being the next step.
Analysed by AI engine
According to OTAQ's website, the LPAS constantly takes water samples at various depths, and these are automatically imaged and analysed using a dedicated AI engine.
Phytoplankton species and quantity are automatically identified and HAB alerts automatically generated if species of concern are detected.
In its half-year report published last week, OTAQ said the initial target market is estimated to be in the region of £24 million.
The company also envisages increased income from its water quality monitoring equipment rentals.
"Monitoring the quality of finfish cage water is an important factor in increasing yields and improving fish welfare. Following on from initial customer contracts signed in Scotland, the Board believes there is an initial estimated target market of £32m based on a rental model," OTAQ said in the report.
No ADDs in Scotland
Both the LPAS and monitoring markets will help offset the loss of income from OTAQ's SealFence acoustic deterrent devices (ADDs) in Scotland.
ADDs are designed to repel predatory seals and sea lions from attacking salmon farms, but research indicating that they may potentially harm cetaceans such as porpoises or whales led to a de facto ban in Scotland, although they can still be used elsewhere.
"OTAQ is continuing discussions with Subpesca, the Chilean authority tasked with aquaculture regulation, around use of the Group's acoustic deterrent technology and is also continuing with trials in Tasmania regarding acoustic deterrent use," OTAQ wrote in its report.
"The Board has now ended all marketing and selling activities in relation to acoustic deterrents in Scotland."
Biomass sonar
Another advance for OTAQ, which has bases in Lancaster, Ulverston, Aberdeen, and Puerto Montt in Chile, is the completion of development of a custom-designed sonar for Baltimore-based Minnowtech, which has developed biomass counting for shrimp farms.
"Minnowtech is viewed as a key growth area with an initial estimated target market size of £24m, based on the number estimated shrimp ponds in early target markets," said OTAQ, which has a minority stake in the company.
OTAQ also sells geotracking technology, and offshore technology.
The company made increased revenue of £2.026 m in the first half of its 2022 financial year, 11.3% more than the £1.821 m made in H1 2021.
Gross profit rose to £1.034 m (H1 2021: £826,000) and adjusted EBITDA worked out at £13,000, a turnaround from a £171,000 loss in the same period last year.
Chief executive Phil Newby said in the report that a recent funding round will allow the group to focus on further product development and make additional investment in sales and marketing resource to deliver new revenue and growth.
"The board remains committed to continuing with the launch of innovative new products and significant business development throughout the next period in order to return the company to growth and improved profitability," said Newby.