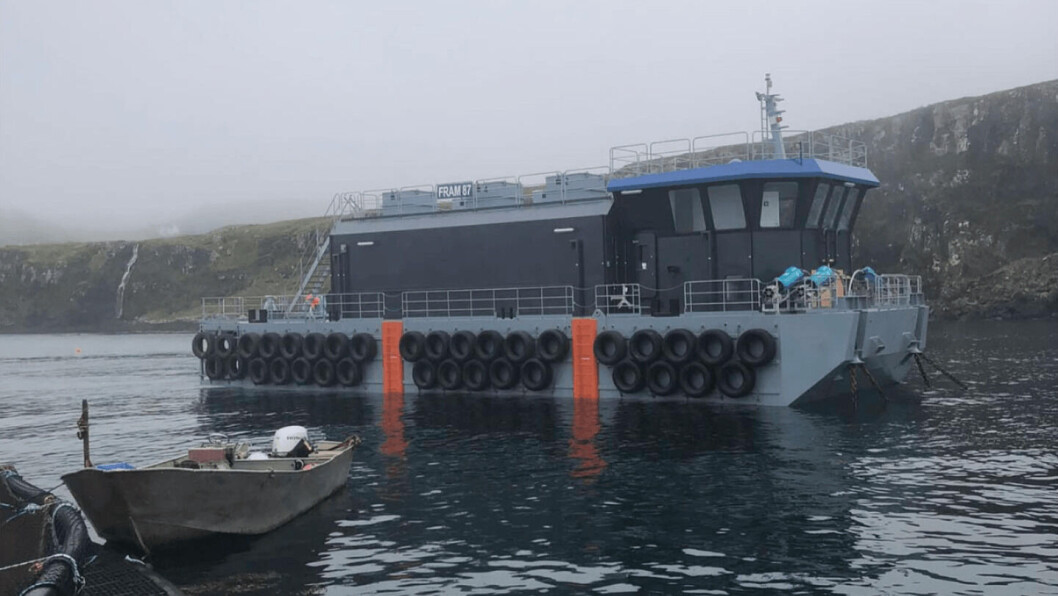 Feed barge marks a sea change for trout farmer
Trout farmer Kames has taken delivery of a 300-tonne-capacity feed barge for its Loch Pooltiel site on north-west Skye that will enable it to keep feeding its fish in bad weather, reduce wastage and cut its carbon footprint.
The £1 million-plus barge from Scale AQ is designed to withstand the high energy conditions of the site.
Fish at the site have previously been fed from a boat, and Kames managing director Stuart Cannon said the current was sometimes so strong on the ebb tide that it could carry away feed meant for the fish. Sensors on the barge now inform Kames to stop feeding when the current becomes too strong.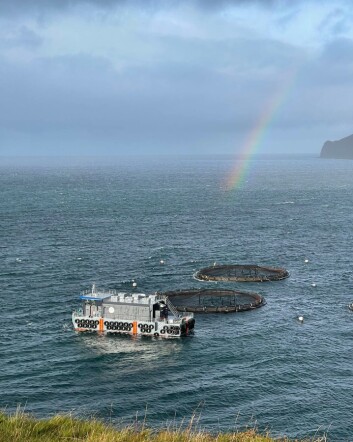 Amazing current
"It is an amazing current at the site, the fish love it," said Cannon, who explained that while it is good for fish health and for preventing deposition building up beneath the pens, the strength of the current meant that it sometimes carried away some of the feed that makes up 77% of the company's farming costs.
"[The increase in current] happens very quickly. We have current and environmental monitors on the barge to ensure we are feeding at the right time and not wasting any feed," said Cannon.
The feed barge, which can be operated remotely, will also cut down on the number of days Kames can't feed its fish due to bad weather.
"The location is quite exposed, and we missed a lot of days feeding from the boat," said Cannon. "We hope to cut that by half."
Fewer feed deliveries
Kames currently produces between 600-700 tonnes of sea-going rainbow trout, also known as steelhead, at the site which has a SEPA-licensed biomass capacity of 2,500 tonnes.
The barge, bought with the help of European Union funding, is part of a plan to increase production at the site. Its 300-tonne capacity will also reduce the frequency of deliveries required from feed supplier Mowi from its mill at Kyleakin, on the south-east of Skye, cutting the site's carbon footprint.
"It's a vital investment for us, achieved with the help of @EUmaritimefish funding, and will help keep our site and jobs secure on Skye into the future," said Kames in a Facebook post.