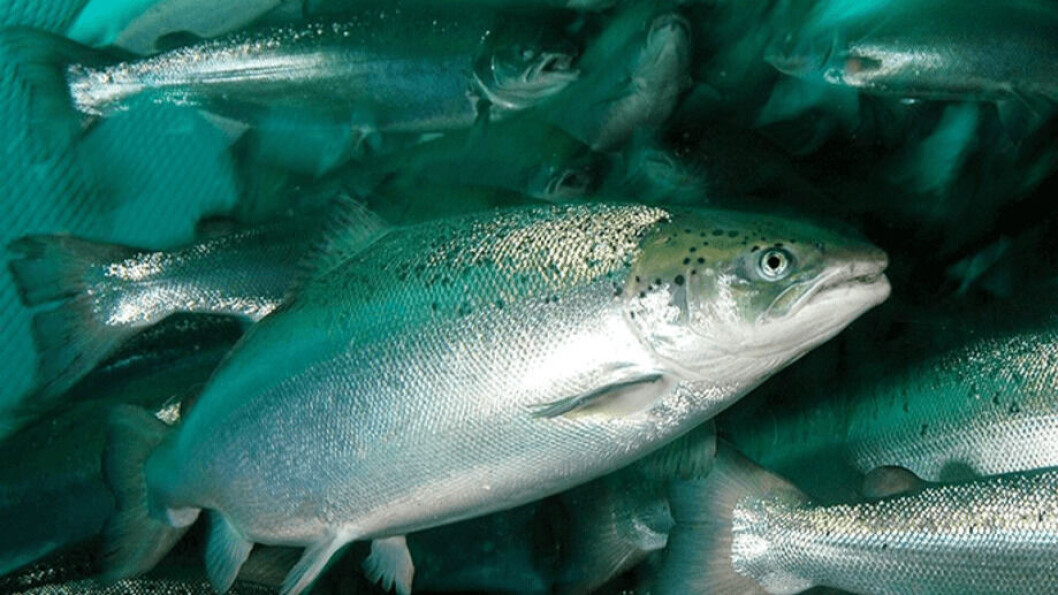 Salmon farming 'produces as much fish as it uses'
A more sophisticated method of calculating the amount of forage fish required to grow a set weight of farmed fish shows that most aquaculture species groups assessed are net producers of fish, while salmon and trout aquaculture are net neutral, according to a new report.
The "Fish as feed" report, lead authored by Bjorn Kok of Utrecht University and published in the journal Aquaculture, presents a method based on the principle of economic allocation (economic Fish In: Fish Out – eFIFO) instead of the standard Fish In: Fish Out (FIFO) measurement.
Economic allocation acts as a proxy for the nutritional value of ingredients and places higher importance on the more limiting co-products generated and their relative demand.
Edible yield
Neil Auchterlonie, former technical director of marine ingredients organisation IFFO, contributed to the report, as did experts from Stirling University's Institute of Aquaculture (IoA), the University of Massachusetts, Boston and Harper Adams University, Newport.
IFFO said it supported this discussion through a separate research paper commissioned to the IoA's Dr Richard Newton which stresses that both the responsible sourcing and edible yield of the products should be considered.
The organisation points out that there is variation between the species used in marine ingredients and FIFO's one size fits all approach of measuring does not work to assess what it takes to generate farmed fish.
"Focus should instead be on how we identify these differences and strategically allocate their usage in the most efficient way so that the correct feed is used for specific species when they need it," states IFFO on its website.
A summary of Newton's paper for IFFO argues that FIFO ignores the essential nature of the nutritional contribution of fishmeal and fish oil (FMFO) and underestimates their importance, "enhancing uninformed and incorrect assumptions that they are merely providers of protein and energy in feed".
Key micronutrients
"There are some key micronutrients in both materials that are either in relatively short supply (e.g. the marine-derived long chain omega-3 fatty acids, EPA and DHA), or their independent inclusion in feed is expensive and fishmeal is a particularly rich, and complete, source of these materials (e.g. specific amino acids such as methionine and lysine; B-group vitamins; minerals such as calcium, phosphorus, zinc; and some other compounds that have been linked to palatability and growth)," adds the author.
"Looking at 'Fish In' as a calculation of wild fish in aquafeed against total protein needs, makes the assumption that the ingredients are nutritionally equal, and this is incorrect – fishmeal is nutritionally superior to most, if not all, other aquafeed ingredients."
Newton also points out that the Fish Out part of the FIFO calculation does not account for the broad range of additional products that may result from the non-edible portion of the farmed fish, and especially the separate bioeconomic value that these materials may hold.
'Crude mechanism'
His research for IFFO further argues that a focus on FIFO combined with often negative perceptions about the use of FMFO that are portrayed by some critics, ignores the important contribution that by-product raw material makes to overall FMFO production.
"It may be concluded that FIFO is a rather crude mechanism for measuring the utilisation of whole fish as raw material for FMFO," says the summary.