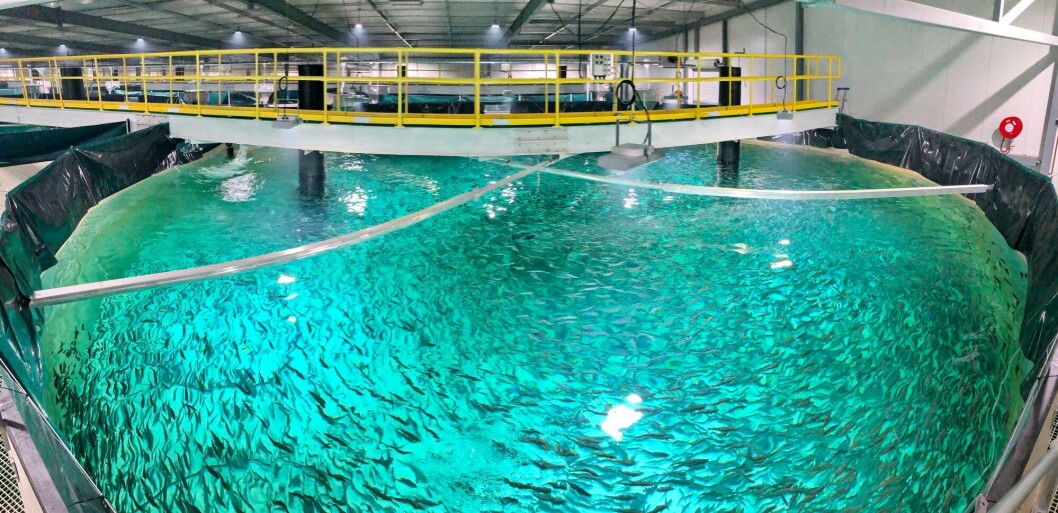 Huon opts for bigger smolts to make better use of sites
Tasmanian salmon farmer Huon has transferred 300,000 fingerlings to its new Whale Point nursery as part of a policy to grow larger smolts.
The fish have been transferred from Huon's nearby Forest Home hatchery and will be grown to around 500g before being put into the sea, the company said in a Facebook post.
This will reduce the time they spend at sea from around 14 months to under 12 months, something Huon says will allow it to better manage its existing leases at sea, enabling longer fallow periods between stocking, which benefits sustainability and biosecurity.
The nursery uses recirculation technology that purifies up to 98% of the freshwater in which the fish are grown, with just 2% going to waste treatment.
The tanks in the recently-constructed nursery are 16 metres across, 4 metres deep and have a volume capacity of 800m³.