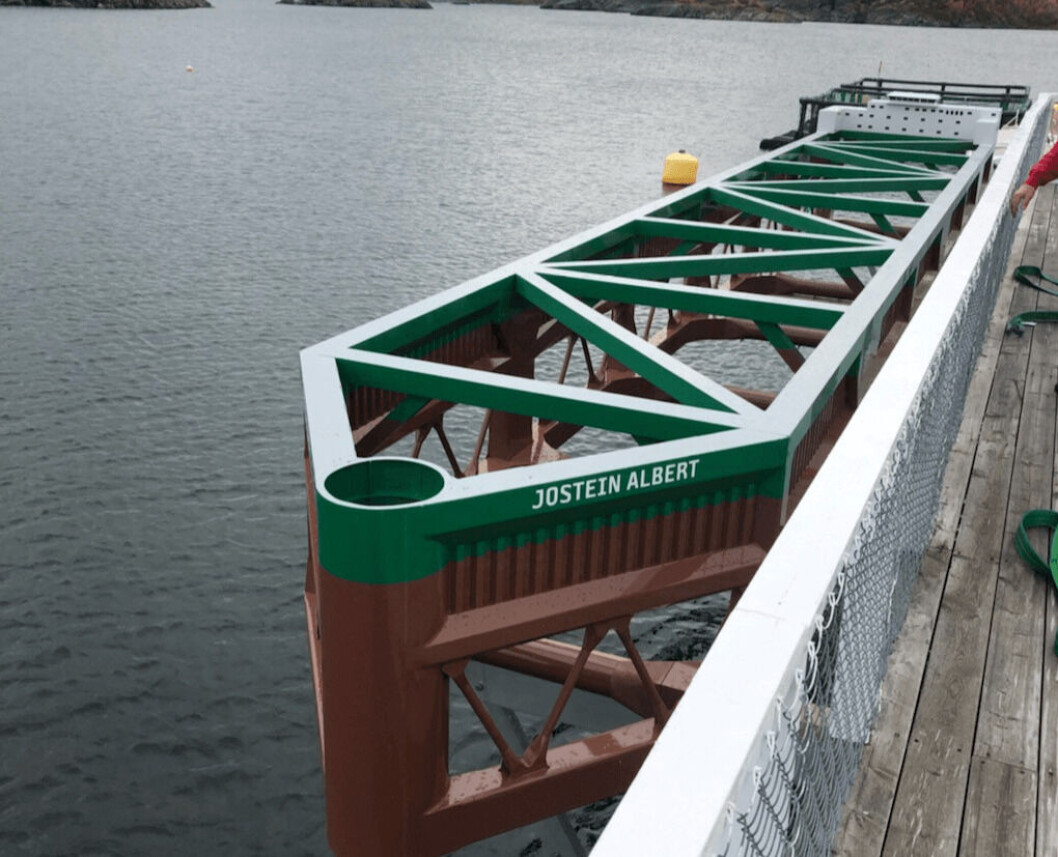 Mini Havfarm shows shape of things to come
Northern Norway salmon farmer Nordlaks is giving the public a small-scale preview of its Havfarm, which is currently being constructed in China.
The eight-metre model was built by Sintef Ocean last year so that Nordlaks could test the concept in a test tank.
Nordlaks has now spruced the model up and fixed it to the side of a pier at the Aquavisning visitor centre it owns in Kabelvåg on the island of Austvågøya in the Lofoten archipelago.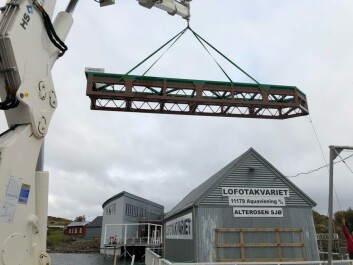 Realistic model
"It is a realistic model of Havfarm that's eight metres long, and we would like to use this. We painted it and enabled it to represent the concept," Nordlaks communications chief Lars Fredrik Martinussen told Fish Farming Expert's Norwegian sister site, Kyst.no.
Now locals, tourists and students can come to the visitor centre to take a closer look at the concept.
"The exhibition takes the visitor through the history of the aquaculture industry, so the concept fits very nicely there to show the technological developments in the industry," Martinussen added.
The visitor centre is right by the Lofota Aquarium and is 100% owned by Nordlaks.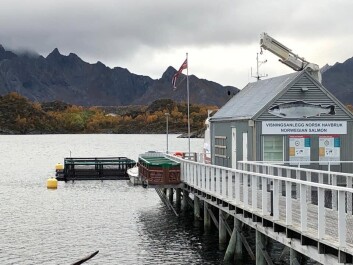 'A perfect showcase'
Marte Hoholm, general manager of the visitor centre, said that the model has only been at the pier for a few days, and she hopes that the concept will generate interest around the viewing centre.
"We found that instead of discarding it, we can show it and tell people about the project. After all, we have 35,000 visitors a year, so it's a perfect showcase."
A new exhibition in the quayside building has also been completed, giving visitors an A to Z rundown of the aquaculture industry in both English and Norwegian.
Information poster
"Now we are just waiting for the information poster for the Havfarm model. When it is in place it becomes a comprehensive exhibition," added Hoholm.
The real Havfarm will be able to hold 10,000 tonnes of fish and is designed for exposed sites that previously couldn't be exploited.
Designed by NSK Ship Design, it is being built at the CIMC Raffles yard in Yantai, Shandong Province, China, with the aim of having it ready for the first stocking of salmon during spring 2020.