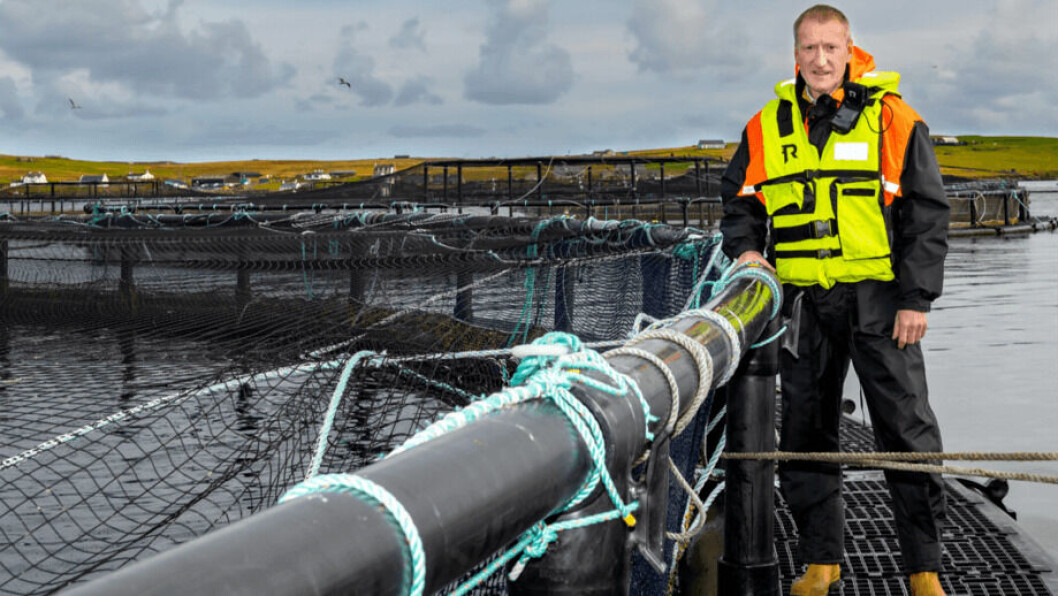 Grieg staff won't lose jobs, predicts SSPO boss
The staff working for Grieg Seafood Shetland will still be working in fish farming in a year's time, but for a different company, Scottish Salmon Producers' organisation chief executive Tavish Scott has predicted.
Scott was speaking after Grieg Shetland's Norwegian parent company announced yesterday that it planned to sell its Scottish assets.
"Having been Shetland's MSP for 20 years I was well aware of the circumstances Grieg were in and it was no secret in the industry that Grieg had looked to potentially change their arrangements in Shetland a couple of times before," said Scott.
Assets will transfer
"I am not worried about in the sense of I have absolutely no doubt that the farm assets will transfer to a new fish farm operator. I have no idea who that will be and I don't know what the timescale is, but it's a good business and a good farm and the factory in particular is very efficient, and the hatchery is pretty well new.
"I think the assets will transfer, it's just a question of when and who to. The 200 people working in Shetland will still be working in fish farming in a year's time, although they will have a different coloured boiler suit with a different corporate logo on the breast."
Gone further
Scott was speaking to Fish Farming Expert after giving a similar answer to the Scottish Parliament's Rural Economy and Connectivity (REC) Committee when asked about Grieg while it was examining what progress had been made towards meeting recommendations in made in a 2018 report following an inquiry into the industry.
Scott, who was quizzed by MSPs alongside SSPO sustainability director Anne Anderson and Mowi Scotland chief operating officer Ben Hadfield, said the industry had furnished the committee with a wealth of information about what it had done in the past two years and had gone further than it had been asked to.