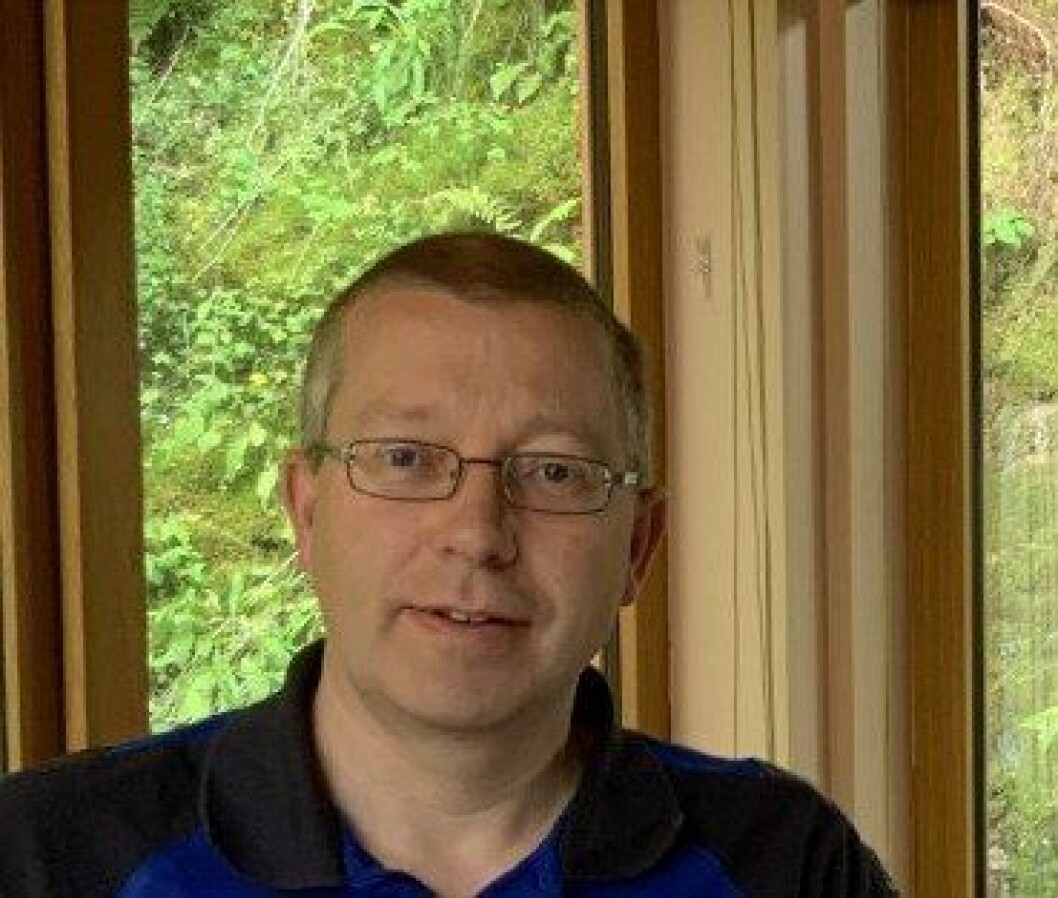 Pringle's blueprint for locking down sea lice
One of Scotland's leading fish farmers has set out his blueprint for controlling sea lice levels on salmon farms.
Gideon Pringle recently moved to Scottish Sea Farms as director of farming after heading up farming operations at Mowi.
His insights into Scotland's biggest producers have shown that while some of the issues farmers face can be the same, the way they are tackled can vary greatly.
'None of us have found the absolute answer to the major challenges so we tend to do things differently,' he told Scottish Sea Farms' newsletter, The Source.
However, Pringle's approach to one of salmon farming's longest-standing challenges – sea lice – has not changed in recent years. In his new role, he advocates a policy of zero tolerance, as he did at Mowi.
'Like the coronavirus, we have to act early to lockdown sea lice,' he said.
This involves counting 100 fish per pen every week and if a single adult female in a single pen is found, the counting stops immediately and that pen is treated as quickly as possible.
Preference
There are a number of treatment options but Pringle's preference is the veterinary medicine azamethiphos (known as Salmosan), which he said is 'working 100 per cent at the moment'.
A low dose is used but over a longer period, in a bath treatment, with the fish kept healthy in the tarpaulin with oxygenation and constant observation.
The aim of this strategy, where lice are targeted as soon as they appear, is to arrive at mid-summer with no lice on the fish.
Scottish Sea Farms is already seeing early success at five Shetland farms, where the 'zero tolerance' method has been introduced, said Pringle.
Sharing information with other farmers in the region has also been instrumental in bringing sea lice numbers down.
Lice levels
'In Shetland, we exchange data with Grieg and we each write a health report on what we're doing and the results. Both companies now have the lowest ever recorded lice levels.'
On the mainland, sea lice data is exchanged with Mowi weekly, covering the entire area where the two companies farm.
As for the future, Pringle told The Source he has great confidence in the relatively novel application of modelling and believes this could ultimately transform sea lice control by helping locate new farms in the best places.
'We're just about to commission full modelling of Orkney and Shetland for sea lice, in partnership with Grieg,' he said.
'Modelling might not eliminate lice but it could make it a fraction of what it is. That's the way forward.'