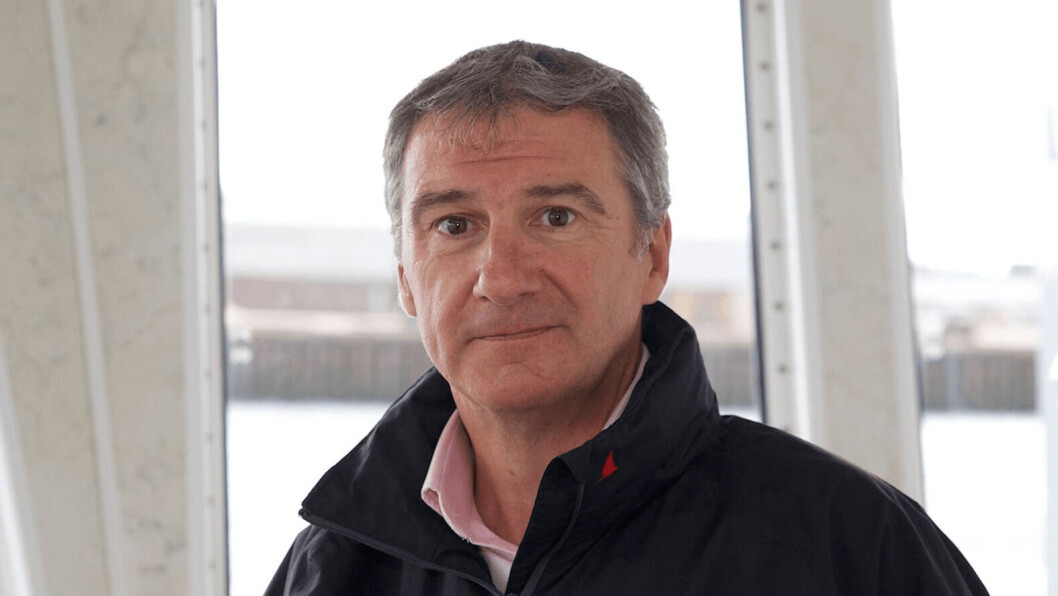 Back industry or face new Clearances, says Gael Force boss after job cuts
Gael Force boss Stewart Graham has called for an end to an "anti-development" attitude in Scotland after being forced to make more than 20 people redundant as the result of a planning decision to block a salmon farm.
The job losses at the Inverness aquaculture supplier followed Highland Council's rejection of an application for an organic fish farm at Balmaqueen off the north-east coast of Skye. Gael Force was due to supply equipment for the farm.
In a commentary on the company's website, Graham says the impacts of the Covid pandemic were extremely unequal, with the young and those working in the private sector suffering the most severe economic consequences.
By contrast, others "whether wealthy, retired or working in the public sector or government", had neither their economic situation nor future employment prospects impaired by Covid and didn't have the financial concerns of those in the private sector whose jobs and livelihoods depend on viable economic activity.
The Balmaqueen decision
Members of Highland Council's North Planning Applications Committee (NPAC) voted 8-6 to reject the proposal for the Balmacqueen site a kilometre from land on January 26.
Organic Sea Harvest co-founder Alister MacKinnon quit his roles as chair of the council's corporate resources committee and his role as budget leader because of the decision.
The application won the backing of three of the four Highland councillors from Skye on NPAC but was opposed by councillors from other parts of the Highlands.
Covid imbalance
"This imbalance of the bearing of the economic consequences of the pandemic is not given coverage or widely recognised," writes Graham, who adds that it is critical for national and local government to do everything possible to create and support sustainable jobs.
"There needs to be some maturity in decision making and joined-up thinking in policy and action. You simply cannot have development without some impact, but neither can you have social progression without economic development," adds Graham, founder and managing director of Gael Force, which employs around 220 people in Scotland, England and Canada.
Organic Sea Harvest's Balmaqueen farm was recommended for approval by planning officers, and Graham calls the decision to refuse planning permission as "a dereliction of responsibility".
'Anti-business'
"It was to create nine new jobs directly. However, just the cancelling of the equipment orders required by this development and to be built here in the Highlands by our company, Gael Force Group, has caused the redundancy of over 20 people immediately and directly, just in this one company alone. This is a shocking narrowness in consideration and a failure of process and joined up thinking," writes Graham.
"We have become anti-development, anti-business in this country, yet we want all the benefits that depend on a strong, successful, and growing economy."
Graham, a native Hebridean who started his business by making creels in Stornoway in 1983, references the Highland Clearances during which tenant farmers were evicted by lairds looking to make more money off their land.
"Like the Clearances, once again the welfare of the local people who work the land and the sea is being considered as secondary to the narrow interests of a minority, often not rooted in the area, who care not for the economic wellbeing of other local people. We need to put people, their livelihoods, and their wellbeing first," writes Graham.
"The depressing familiarity of narrow interest groups' objections to developments, often by an outspoken, sometimes fanatical, minority, often prejudiced on misinformation fuelled on social media but not supported by the scientific facts, is reaching a crisis across the Highlands and Islands and needs to be addressed."
He concludes that Scotland will become a failing nation, with rural areas becoming very largely economically inactive, if there is not a change in behaviour to support economic development.
"If we do not change direction, we will leave no fine place, which in rural Scotland it should be, to raise a young family as our legacy. Shame on us."
Read Graham's full article here.