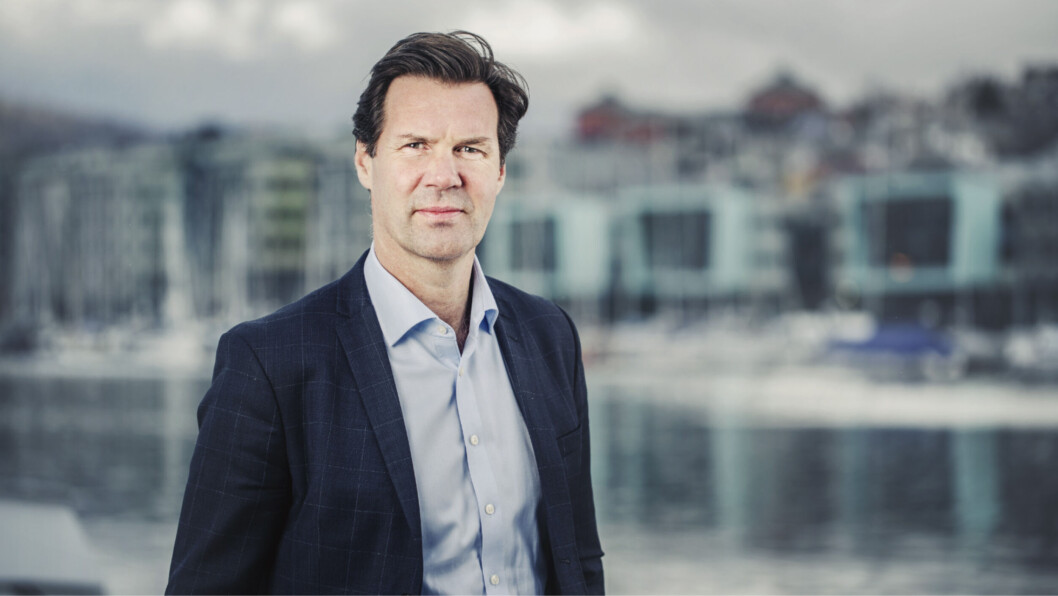 Earnings and costs rise for Lerøy
Salmon and trout farmer Lerøy has warned that the feed cost per kilo of fish harvested will increase by an estimated NOK 3-4 (£0.25-0.33) per kilo in 2022 compared with 2021, although this will be offset by higher prices for the fish.
"We are witnessing a very strong increase in costs for practically all input factors, with the price increases for feed the most evident," said the Norwegian heavyweight's chief executive, Henning Beltestad, in a press release accompanying Lerøy's Q1 2022 report.
"This will result in higher costs in 2022 when compared with previous years. At the same time, it appears so far that the increase in prices realised will be higher than the increase in costs."
Revenue up 12%
Revenue for Lerøy Seafood Group, which includes whitefish catch, was NOK 5,524 million (£460 million) in the quarter, up 12% on Q1 2021. Operating profit before fair value adjustment in Q1 2022 was NOK 852m, a significant improvement on the figure of NOK 455m in Q1 2021.
Operating profit for Lerøy's farming segment before fair value adjustment related to biological assets was NOK 621m, compared with NOK 251 million in Q1 2021. During the quarter, the farming segment harvested 32,000 tonnes, compared with 42,000 tonnes in Q4 2021.
EBIT/kg for the segment more than tripled from NOK 6.00 in Q1 2021 to NOK 19.40 in Q1 2022.
Increased bunker prices
"In the short term, higher prices for seafood generate higher earnings for the Group's farming operations and whitefish catches but put pressure on margins for the Group's downstream operations. This situation will, in our assessment, prevail for the second quarter of 2022," stated Lerøy.
"The cost inflation will gradually result in increased bunker prices and energy costs, but not least in higher feed costs. The uncertainty concerning future cost levels for the Group's input factors is high, and the Group currently expects, for example, feed prices to continue to increase in the coming quarters.
"Increasing prices will with time have an impact on release from stock costs for the Group's farming operations. It is likely that the feed cost per kilogram harvested fish will increase by approximately NOK 3-4 per kg in 2022 when compared with 2021. The prices of other input factors are also increasing, and this inflationary pressure is a clear indication of the importance of operational improvements."
185,000 tonnes in Norway
Lerøy, which co-owns Scottish Sea Farms, said that this month the spot price for salmon is at an historic high, partly due to good demand but also the small volume available on the spot market.
"The Group's harvest profile in 2022 implies that the Group will have a high contract share again in the second quarter. The so-called forward prices have seen a substantial increase at the start of 2022 as a whole, including for the second half of 2022. Lerøy's management and Board of Directors believe the sustained strong development in demand for seafood gives grounds for optimism about the Group's activities and lasting value creation."
Lerøy estimates a harvest volume of around 185,000 gutted weight tonnes in Norway in 2022, plus a further 23,000 gwt as its share of the 46,000 gwt expected to be harvested by Scottish Sea Farms this year.
Earnings in the current quarter are expected to be "substantially higher" than in Q2 last year, when the company made revenue of NOK 5.304 billion and an operating profit of NOK 583m. A corresponding significant improvement in earnings for full-year 2022 compared with 2021 is also expected.