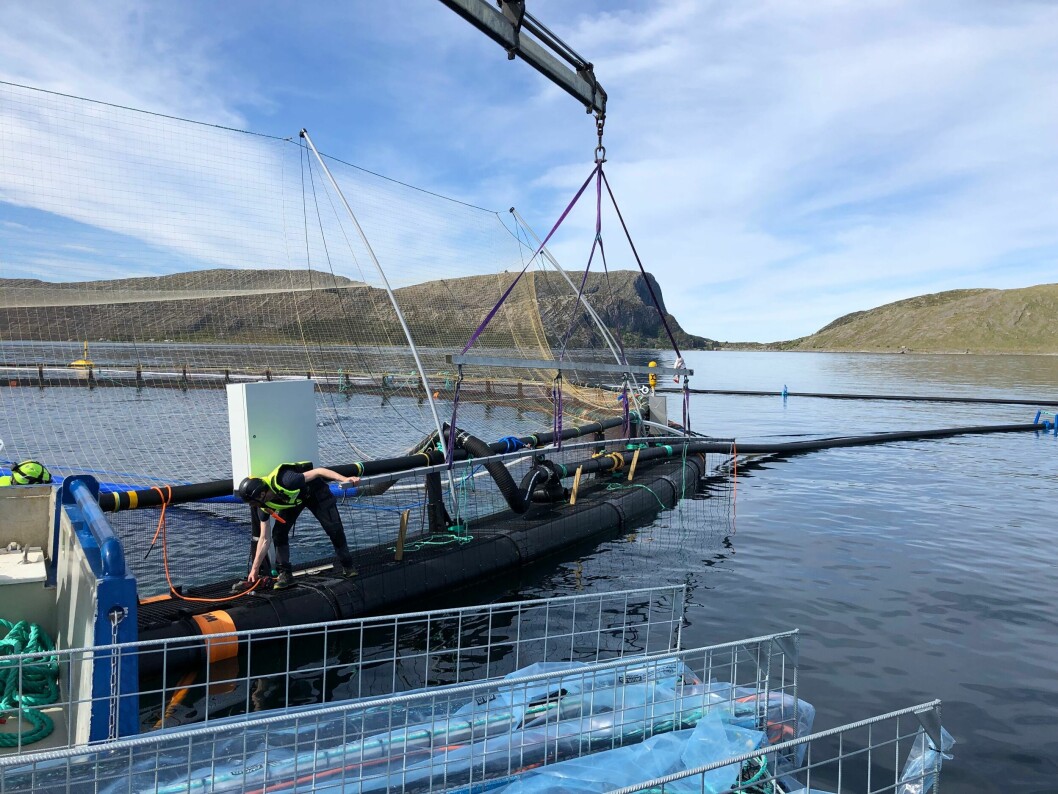 Electromagnetic barrier seen to reduce sea lice in salmon pens
A fence that generates an electromagnetic field appears to have reduced the number of lice attaching to salmon in pens in Norway, the fish farmer Nova Sea reports.
The company had fences installed on two of four cages at its Bolga site after Christmas, and on three of seven cages in May.
Research has shown that lice larvae lose the ability to attach to salmon after being affected by small electromagnetic fields. The Hjelmeland company Harbor utilises this effect in its Harbor Fence technology, which provides an enclosing electromagnetic field around the cage.
"The tendency is that there are fewer lice on the fish now [than at the same stage] on the previous release," Bolga site operations manager Oskar Hammer told Fish Farming Expert's Norwegian sister site, Kyst.no.
Two installations
Hammer says Nova Sea released fish in two rounds, one just before Christmas and one in May.
"On the release before Christmas, we did not get out the electric fences until a while out in the new year. There we got a small increase of lice quite early, but which has decreased over the winter. We have not had any major increases on the new fish, and there we got the fences out before the fish arrived. With the little experience we have so far, it currently looks like it works", said Hammer.
At the Bolga site, Nova Sea has five electric fences and also uses lumpfish against lice in four cages, two with electric fences and two cages without.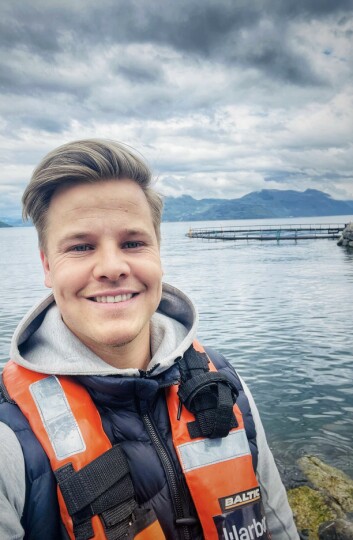 Scotland and Canada
Christian Eritzland, project manager at Harbor, said the industry is seriously curious about Harbor's product.
"We have also received inquiries internationally from Canada, Chile and Scotland, but currently have no international operation under way," said Eritzland.
The project manager said Harbor work continuously with product development and is pursuing several interesting avenues. Some of these are about reducing growth, and easier installation and disassembly, as well as remote monitoring and remote control of the power cabinets.
Data monitoring
"With a remote-control solution, we will also be able to monitor hydrographic data such as salinity, temperature and ocean current speed, this will give us good real-time data that we can use to optimise current pulse and current draw in the fence," said the project manager.
"As a bonus, such monitoring can also warn of other undesirable events, such as acute pollution at the facility or increasing algae growth at the facility."
Eritzland said that what is now being seen at Nova Sea is a result of a lot of testing and failure by collaborating customers which has resulted in a setup that works technically and mechanically.
'We do the job'
"We reduce lice and do the job. Harbor Fence primarily acts as a barrier to external infection into the location by preventing the lice larva from attaching to the salmon," he said.
"If the lice still get into the cages, complementary solutions such as cleaner fish and lasers will work well together with the electric fence. Together with cleaner fish or lasers, the system will be a very relevant measure against lice that protects the environment in the cage in addition to being cost-effective.
"We are constantly working towards promoting traditional farming where we have an advantage over, for example, land-based farming."