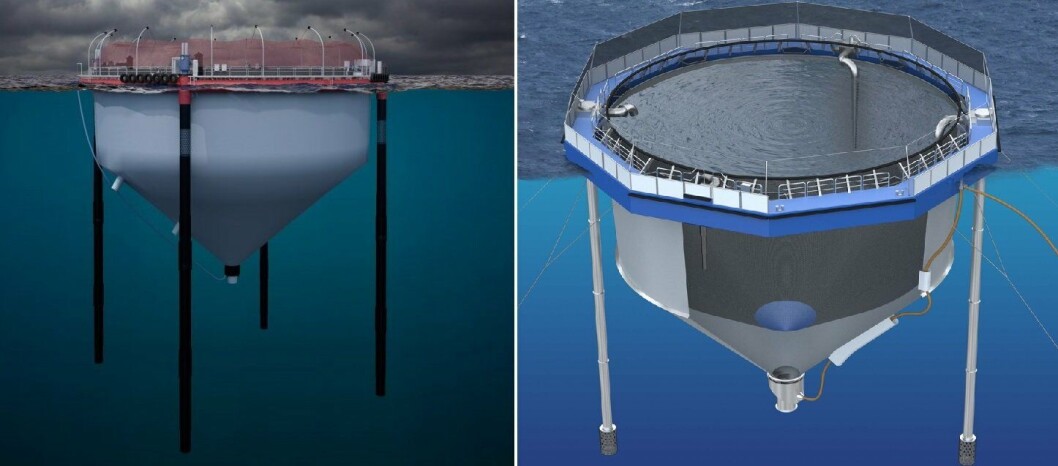 Semi-closed cage suppliers Fiizk and Ecomerden merge
Two leading players in the manufacture and supply of floating semi-closed containment systems for salmon farming have merged.
Norwegian companies Fiizk and Ecomerden announced the move today.
"By combining the companies' knowledge and technologies, we will strengthen delivery capacity at the same time as we accelerate further development of design and functionality," said Fiizk Holding AS chief executive Torstein Rønning in a press release.
Strengthened opportunities
Fiizk said Ecomerden chief executive Jan Erik Kyrkjebø was looking forward to bringing his employees and technology into a larger company to strengthen the opportunities this will provide for Ecomerden's solutions.
The integration of the companies has already begun to ensure a successful and efficient merger process with customers and suppliers, said Fiizk.
Trondheim-headquartered Fiizk had a successful 2021, securing orders for four Certus 1500 semi-closed containment systems (SCCS) for Faroese salmon farmer Hiddenfjord.
The farmer will use the enclosures to on-grow post-smolts from 600g to an average weight of 2 kg before they are transferred to net pens. This will reduce the time spent in net pens from 12-14 months to between four and six months, reducing or negating the need for lice treatments.
30,000m³ enclosures
In November, Fiizk announced it had clinched an order for its biggest-ever SCCS – two Certus 30000 cages for Norwegian salmon and trout farmer Osland Havbruk. The enclosures have a volume of 30,000m³, twice the capacity of the largest systems Fiizk has previously delivered.
The SCCS delivered by Fiizk and Ecomerden are similar in concept. Both use a rigid metal float collar and a fabric "bag" to separate farmed fish from sea lice, algal blooms and predators.
Both systems also rely on sea water that is pumped into the enclosures from beneath the layer of water inhabited by sea lice, and that can be filtered.
Loch Long Salmon
The Fiizk cages ordered by Osland Havbruk are among options being considered by Loch Long Salmon (LLS), which is planning to produce 4,000 tonnes of salmon annually at a site at Beinn Reith, Loch Long in Argyll, Scotland. The company plans to install four 30,000m³ SCCS and a floating, semi-closed harvest station if get gets permission for the project. LLS has also been considering SCCS supplied by Ecomerden.
Loch Long Salmon's semi-closed cages will differ from those used in Norway and the Faroes because waste will be collected and pumped ashore for treatment.