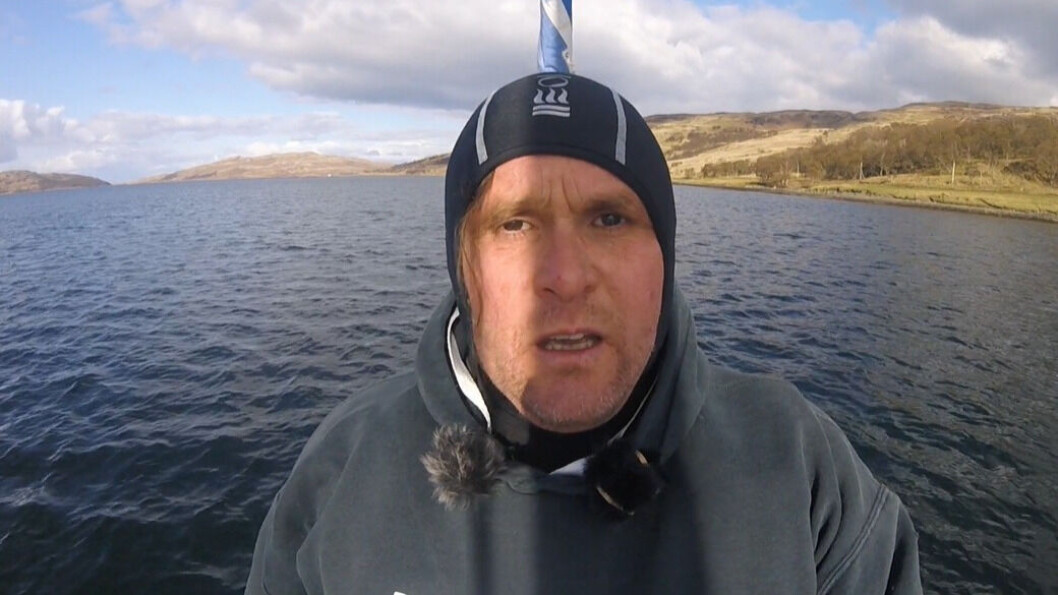 Activist challenged over claim about fish virus
A Scottish salmon producer has criticised an anti-salmon farming activist's "sensationalising" of the discovery on a non-pathogenic form of infectious salmon anaemia virus (ISAV) in fish at one of its farms.
Veteran activist Don Staniford used social media to highlight a Fish Health Inspectorate finding of ISAV HPR0 at a Scottish Sea Farms site in Loch Spelve on May 14.
In a Twitter post, Staniford stated: "Revealed: Positive test by @marinescotland for Infectious Salmon Anaemia Virus at @rspcaassured salmon farm operated by Norwegian-owned @scotseafarms - how many other salmon farms are harbouring infectious viruses & deadly diseases?"
He failed to mention that the virus was the non-pathogenic strain, although that information is included in a screenshot of the FHI report in the tweet.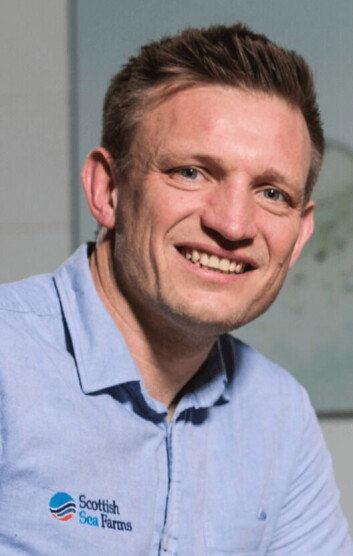 'Not harmful'
Scottish Sea Farms' head of fish health and welfare Dr Ralph Bickerdike said: "The Fish Health Inspectorate Report clearly states that no notifiable diseases were found and that the infectious salmon anaemia virus listed was non-pathogenic. In other words, it was not harmful to fish stocks – wild or farmed – and no further action was required.
"Unfortunately, these latest claims are yet another example of an activist sensationalising a story, which only serves to hurt both farmer and farming sector."
Pathogenic ISA is a notifiable disease in Great Britain, but the non-pathogenic version isn't. Neither form of the virus poses any risk to humans – they are specific to fish.
Virus mutation
In rare cases the virus can mutate, and Staniford has pointed to research by scientists from the Faroese Food and Veterinary Authority, Marine Scotland Science and the Norwegian Veterinary Institute published in the Journal of General Virology in 2017. The authors provided the first evidence of genetic and functional evolution from an ISAV-HPR0 variant to a low-virulent ISAV virus in a Faroese Atlantic salmon marine farm.
ISA was first reported in Norway in 1984, but has since been reported in Canada, the USA, the Faroe Islands, Ireland and Scotland. Both outbreaks of ISA in Scotland in 1998-99 and 2008-09 were successfully eradicated, and Great Britain has ISA-free status.
Transitory viraemia
Ronnie Soutar, head of veterinary services at SFF and chair of the Scottish Society for the Prevention of Cruelty to Animals, told Fish Farming Expert: "We now know that the virus which can cause ISA exists mainly in a non-pathogenic form; infection with this does not lead to ISA disease.
"However, as we've heard a lot over the last year or so, viruses can mutate and occasionally the harmless form of ISA virus mutates into a pathogenic form which will cause the disease.
"There is evidence that wild fish, particularly salmon and related species, carry the non-pathogenic form and that farmed fish are frequently exposed to it. Infection causes a transitory viraemia (virus in the blood stream and tissues) after which the fish's immunity overcomes the infection.
"Because these infections are so short-lived and not associated with disease, it's unusual for them to be detected – it can be a matter of luck that a sample is taken at just the right time, as appears to have been the case on the Spelve farm."