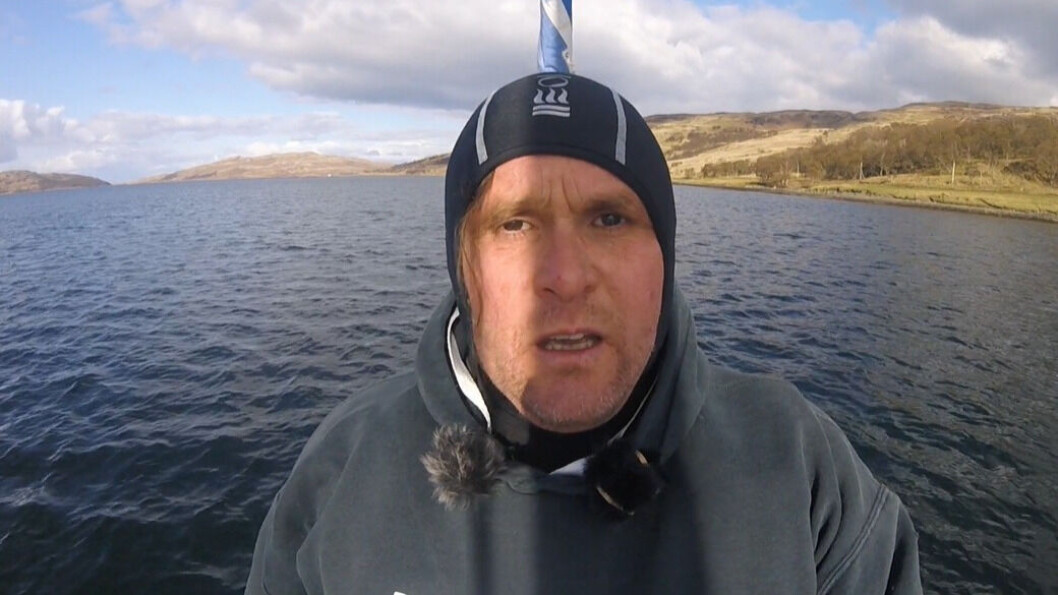 Anti-salmon farms activist agrees to stay away from Mowi sites
Mowi Scotland has gone to court to prevent anti-salmon farming activist Don Staniford entering its fish farms.
The company is seeking a permanent interdict (injunction) against Staniford who, said Mowi, has continued to put himself and the company's employees and animals at risk despite repeated requests not to do so.
Mowi is seeking orders preventing Staniford from entering on to, attaching vessels to or approaching within 15 metres of all structures, docks, walkways, buildings, floats or pens at its salmon aquaculture farming sites, the company said in a press release. Following the service of court papers, Staniford gave undertakings to court this week to not act as complained of pending a full determination of the proceedings.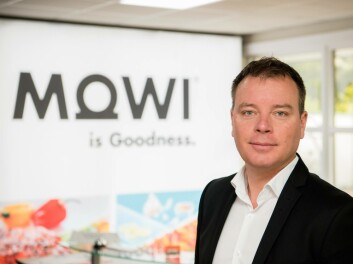 Cause for great concern
Mowi Scotland chief operating officer Ben Hadfield says: "This person's behaviours and actions that we have borne witness to over the past two years gives cause for great concern and is not something that our staff should have to endure whilst going about their daily work. Everyone should be able to go to work and expect their workplace to be free of harassment and intimidation.
"While these behaviours and the complete lack of respect toward our employees are deeply concerning to us, the basis for these court proceedings is to ensure the safety and wellbeing of our employees, our fish and Mr Staniford and his associates. Our business also receives much oversight from licensed professionals, government regulators and third-party auditors, and therefore does not require the services of self-appointed individuals.
"We have not wanted to pursue legal recourse, but we cannot stand by and watch any person risk injury to themselves or for them to intentionally or unintentionally bring harm to our employees or our fish. These incursions are dangerous, unauthorised, risk our strict health protocols and have an unacceptable impact on our dedicated employees."
316 inspections
Mowi Scotland's said its farms were inspected 316 times in 2020 by third-party organisations that included Marine Scotland, the Scottish Environment Protection Agency (SEPA) and the RSPCA, with much of its data provided online for the public to access.
In July, Staniford filmed moribund and dead fish during visits to four Mowi sites made when farm technicians had either finished or not yet started their shift.
He edited footage together to make a short video which he alleged was evidence of welfare abuse. Staniford sent a complaint to the Animal and Plant Health Agency (APHA), Police Scotland's wildlife crime unit, Marine Scotland, Scottish government ministers, the RSPCA and the Scottish SPCA.
RSPCA visit
The RSPCA sent a specially trained farm livestock officer and an RSPCA Assured assessor to investigate the sites. "During their visit they did not find any of the problems highlighted in the images taken earlier this month and were satisfied that the fish they saw were being properly managed and cared for," said the RSPCA.
Hadfield said at the time that Staniford's claim was very unfair and lacked credibility.
"While we take claims of poor welfare very seriously, this allegation is from an individual who has never worked in the business, has previously made similar unsupported claims, has been found guilty of defamation and was described by the court judge as 'akin a zealot'," said Hadfield in July. "Salmon harvested from these farms showed 98.8% superior grade, great looking fish in good physical condition."
Mocking women
Hadfield's "zealot" comment refers to comments about Staniford by The Honourable Madam Justice Adair (Supreme Court of British Columbia) in a defamation case brought by Cermaq subsidiary Mainstream Canada in 2012.
In her written judgement, Justice Adair pointed to Staniford mocking the physical appearance of three woman who provided testimony and described the activist as "akin to a zealot" who will "twist facts to conform to his own personal view."
Talking about his upcoming court case, Staniford said: "I will be defending Mowi's legal action in the strongest terms."
He added that "it is not surprising that this Norwegian-owned behemoth wants to stop the public from finding out the ugly truth about Scottish salmon. Thankfully, the truth always wins out in the end and I look forward to debating these vital legal issues in open court".