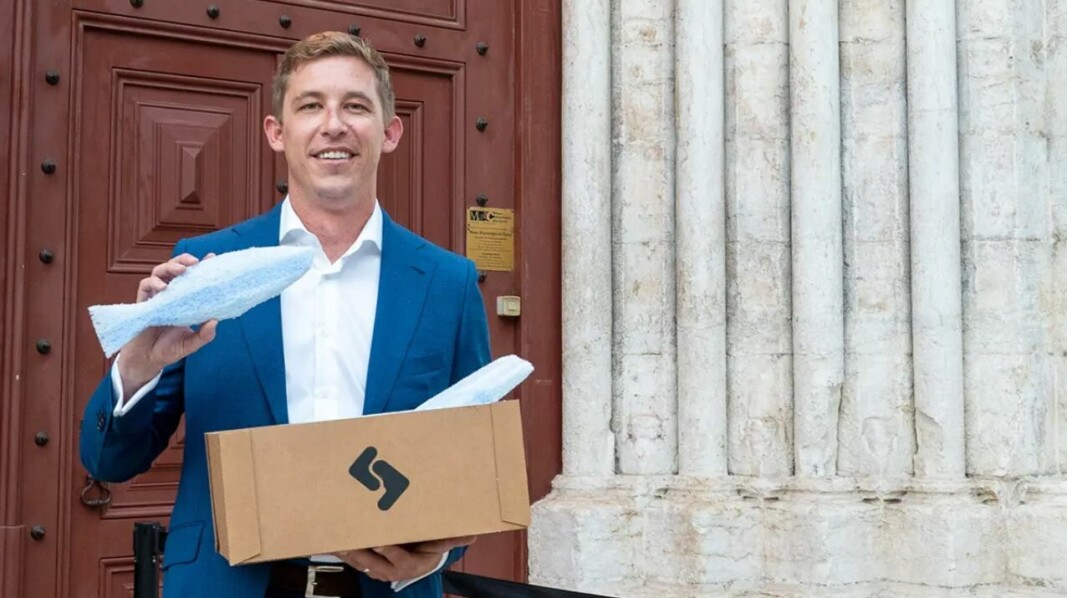 Packaging innovator shortlisted for Global Seafood Alliance award
Chitosan-based Cruz Foam may replace polystyrene
A company that uses a product extracted from shellfish exoskeletons to make a green alternative to expanded polystyrene (EPS) packaging has been shortlisted for an award by the Global Seafood Alliance (GSA).
California-based Cruz Foam uses chitosan – a refined version of chitin, the biopolymer found in crustacean shells - to make its biodegradable EPS alternative. It sources chitin from shrimp shells, a waste stream from the seafood industry.
"We divert [the shells] from landfills and use them to create a product that replaces conventional packaging foam," Cruz Foam co-founder John Felts told the GSA's Responsible Seafood Advocate website.
The good and bad of EPS
EPS is a petroleum-based product that is lightweight, buoyant, water-resistant and an excellent insulator, qualities that see it used in fisheries and aquaculture operations for buoys, food packaging, the interior of pontoons and marina platforms and more.
Although EPS packaging used by salmon farmers is recycled, EPS in the sea can disintegrate into thousands of puffed fragments, and research suggests that EPS pollution in the ocean threatens marine life and human health, leading select US states and countries to restrict or ban its use.
Cruz Foam's alternative breaks down in 120 days or less, with a 97.9% average biodegradation in soil, said Felt. It produces high-quality organic waste that can be used as nutrient-rich compost and biogas used for electricity.
The company is already selling a version of Cruz Foam for electrical appliance packaging and spending six months developing solutions for the seafood industry.
Chitin supply
But a challenge lies in accelerating the first stages of identifying a steady supply of chitin.
"We have to make sure we have volume supply secured as we grow," said Felts. "Though there's more than enough chitosan, it's not a well-developed supply chain right now because no one is using it at high volume yet. We also have to help our packaging converters understand the different capabilities of our foam to allow widespread adoption to happen faster."
Cruz Foam is one of three finalists in the GSA's inaugural Global Fisheries Innovation Award. The three finalists will present their innovations at the GOAL 2022 conference in Seattle from October 3 to 6, with the winner being selected by audience vote.