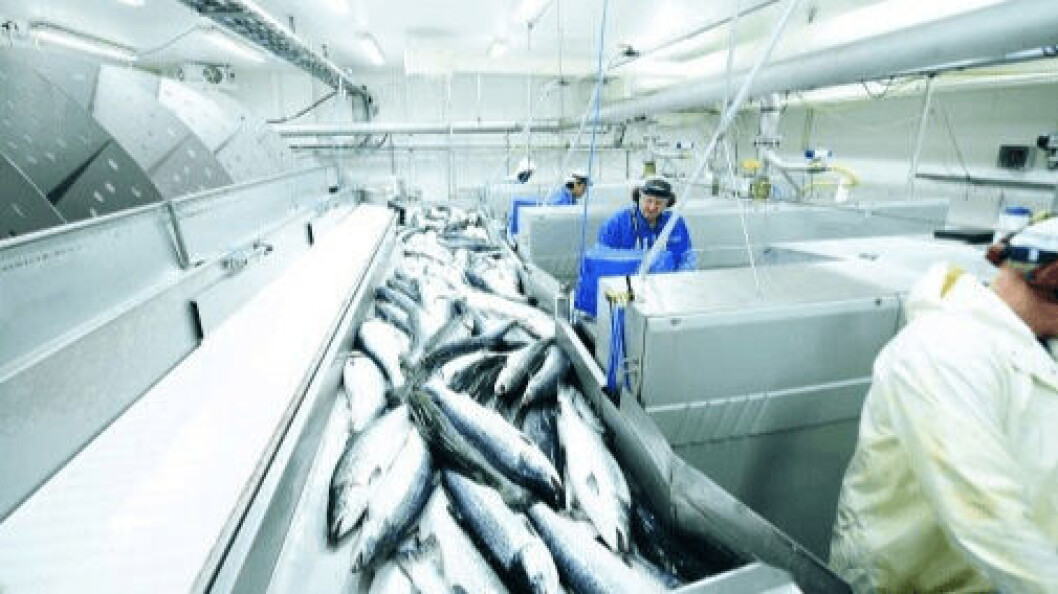 Norway driving hard to keep seafood exports moving
Norway's seafood production levels and wild catches are continuing at a relatively normal level, the country's Seafood Council said today.
"We have seen a real drive to keep Norwegian seafood production and exports going amid the coronavirus pandemic," said Norwegian Seafood Council chief executive Renate Larsen, who added that producers and their customers all over the world were finding solutions and overcoming hurdles to deliver seafood.
"So far, production levels and catches are at a relatively normal level."
Processed and prepacked
The Seafood Council said many markets are reporting increased demand for processed and prepacked seafood, as well as products with longer sell-by dates, such as clipfish (dried, salted cod) and frozen fish.
It added that the industry has proven agile in adapting to these shifts in buyer preference and is turning production to meet these needs.
Logistics are challenging, but efforts are being made to maintain all shipments and cargo activities to ensure a steady supply of Norwegian seafood.
Hoarding
The update follows news last week that in several of Norway's most important export markets hoarding by supermarket customers had led growth in retail sales, something that Scottish salmon producers also reported about the UK market.
However, in absolute volumes, there was a 3.6% decline in Norwegian salmon exports in week 12.
For fresh whole salmon the reduction was 8%, whilst fresh fillet exports increased by 28%. Frozen salmon fillet exports increased by 17% compared to the same week in 2019.
'Agile and adaptable'
Seafood Council analyst Paul Aandahl said last week that growth in supermarket sales was expected to slow as people eat the produce they have purchased. But he nonetheless expected that retail would remain strong, as people are eating at home rather in restaurants.
"The Norwegian seafood industry has proven itself agile and adaptable in the face of the current challenges and has turned their production towards more processed products," said Aandahl last week.
"Whilst the export of fresh whole salmon to the EU has fallen by 6% in week 12, we see growth of 16% and 63% respectively to Poland and Lithuania. These are markets where Norwegian salmon are processed and smoked before being sold to European markets."