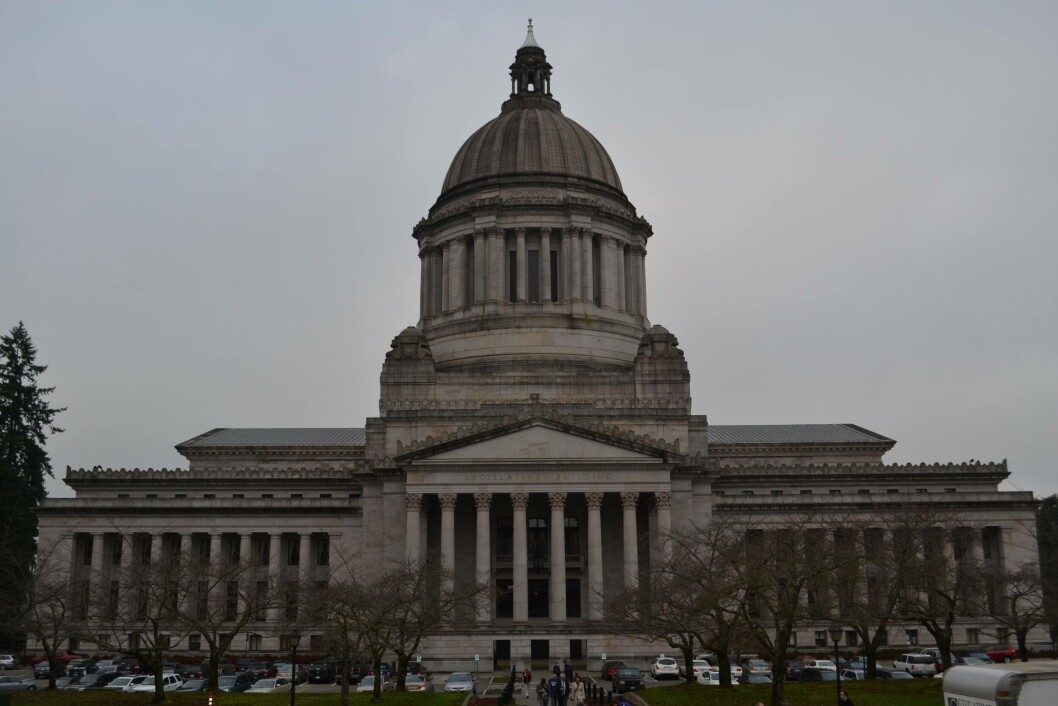 See Cooke farm before you judge us, senators told
A fish farm manager with 13 years' experience has urged Washington state senators to "come out and look at what we do before you judge it".
Tom Glaspie, site manager of Cooke Aquaculture Pacific's Hope Island Fish Farm near Anacortes in Puget Sound, was speaking to members of a committee considering a Bill that would effectively outlaw net-pen salmon farming in the western US state.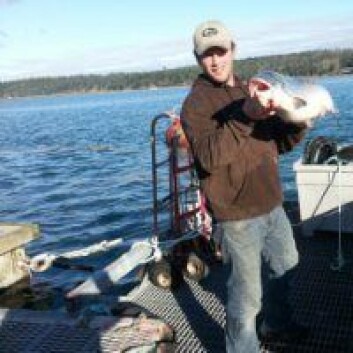 Senate member Kevin Ranker's Bill which would prevent the state granting new leases or renewing existing leases for the farming of Atlantic salmon or other non-native species in Puget Sound.
Best product possible
His move follows the collapse of a Cooke salmon farm at Cypress Island last August, leading to the release of more than 100,000 4.5kg Atlantic salmon. Cooke had acquired two farms at Cypress Island from Icicle Seafoods in 2016, along with six other farms at three other sites in Puget Sound – Port Angeles, Hope Island and Rich Passage.
Glaspie said Cooke made significant investments upon acquiring the Hope Island farm in 2016, including in new environmental monitoring and feeding systems.
Glaspie, speaking at a public hearing of the Senate Agriculture, Water, Natural Resources & Parks Committee, said: "We are fisherman, our families have fished. We're proud to be Washingtonians. We spend more time with these fish than we do with our own families. We do everything we can to make them the best product possible, and to make sure they're sustainable."
'See how sustainable it is'
"We're worried about our jobs," Glaspie told the five-member committee, noting that he supervises 18 employees, each with families, children and mortgages. "I've been doing this my whole adult life. I invite all of you to come out and look at what we do before you judge it, and you'll see how sustainable it is."
"This bill will immediately cease the issuance of permits necessary to conduct normal operations at each of the four salmon farms in Washington," said Troy Nichols, a lobbyist representing Cooke. "The Bill will kill dozens of rural, family-wage jobs were it to pass, and it acknowledges as much."
Best available science
The ban effort is prompted by fears about potential impacts of salmon farming on native salmon and the marine ecosystem, fears which run counter to the current and best available science, as provided by the Washington Department of Fish & Wildlife, Nichols noted. Until the early 1980s, the Washington Department of Fish & Wildlife was purposefully releasing Atlantic salmon smolts in Puget Sound waters in an effort to establish naturally-spawning populations.
"These attempts were unsuccessful, which demonstrates that farming Atlantic salmon in our waters actually makes sense precisely because escapees do not intermingle with native stocks, are not predators and cannot survive in the Puget Sound," said Nichols.
Strong partners
Cooke public relations chief, Joel Richardson, noted that Cooke is prepared to make the investments needed to bring its Washington facilities up to world-class standards.
He added: "We only recently acquired these Washington farms, and we can be strong partners in the fight to revive Puget Sound and reinvigorate native salmon runs. But passage of this bill would bring an end to that partnership before it could even begin, because it would make Puget Sound fish farming uncompetitive in the worldwide marketplace, and lead to the loss of many family wage jobs in communities that can least afford it."
'I think about my ancestors'
The Seattle Times reported Senator John McCoy, a member of the committee, and the Tulalip Tribes, as telling Cooke's representatives: "We can sit here and argue the science. But where I am coming from is before European contact, our rivers and streams were quite abundant. … When I sit back and think about my ancestors, what I see is your economic value is being valued higher than the economic value of tribal fisheries. I find that very egregious."
Puget Sound gill-netters and other commercial fishermen as well as Washington conservation and environmental groups also testified in favour of shutting down net-pen Atlantic salmon farming in Washington, reported the Times.
Cooke is the only salmon farmer in Washington state.