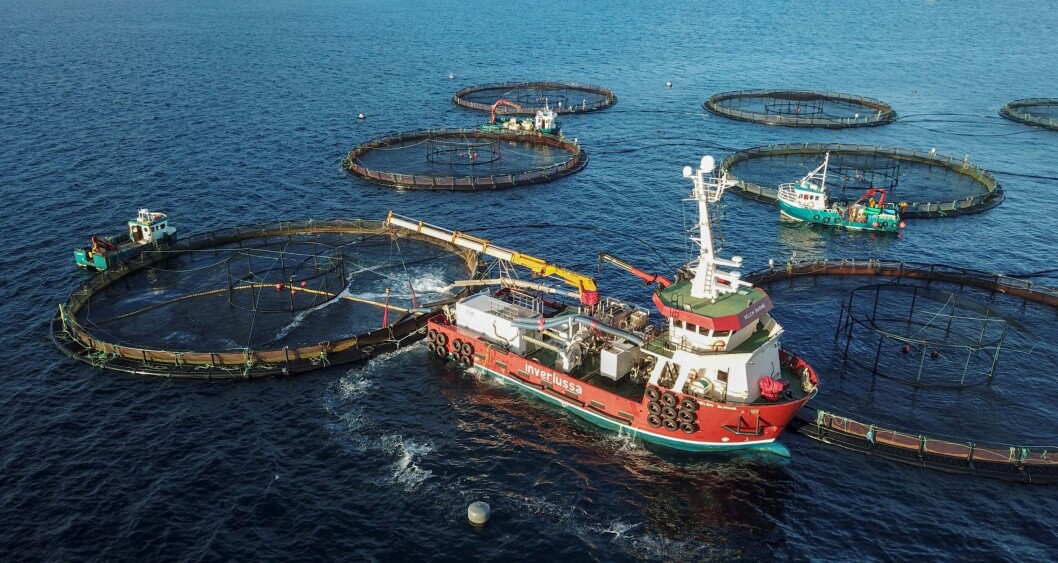 Cooke upgrades to gentler Hydrolicer
Salmon farmer Cooke Aquaculture Scotland is upgrading its existing Hydrolicer, enabling it to treat bigger fish. New pumps mean delousing will also be gentler on the salmon.
Managing director Colin Blair said: "Cooke are committed to investing in environmentally-friendly solutions which also improve upon fish welfare across our farms. This upgraded system is part of our continued investment into chemical-free sea lice management tools.
"As the system works by simply lifting the lice off the fish, it helps significantly reduce the stress put on our fish and will help keep mortalities to a minimum.
Operating by late spring
"Another benefit of using this type of treatment is that our need to use chemical or medicinal treatments will be significantly reduced, as this technique has proven to be over 90% effective.
"We look forward to having the new system operational by late spring."
Cooke's machine will be upgraded to the latest version 6 standard and will be fitted with PG HydroFlow pumps, designed so that no moving parts can come into contact with the salmon.
The two-line Hydrolicer will have the same capacity as the old system but will allow Cooke to treat much larger fish. It will be optimised for 3-7kg but the system has been used on fish up to 13.5kg. Previously Cooke could not treat fish with an average weight over 4.5kg.
Bigger range of fish size
Alan McFadyen, director of Hydrolicer Scotland, said: "Cooke Aquaculture Scotland have been using their current Hydrolicer system for two years with good results and have seen a marked reduction in sea lice numbers at their farms. However, the upgraded Hydrolicer system and new pumping system will improve the range of fish size that can be handled.
"A gentler process along with improved clearance number are additional reasons why Cooke have chosen to upgrade their system.
"We would like to thank Cooke for the repeated support and co-operation to date."