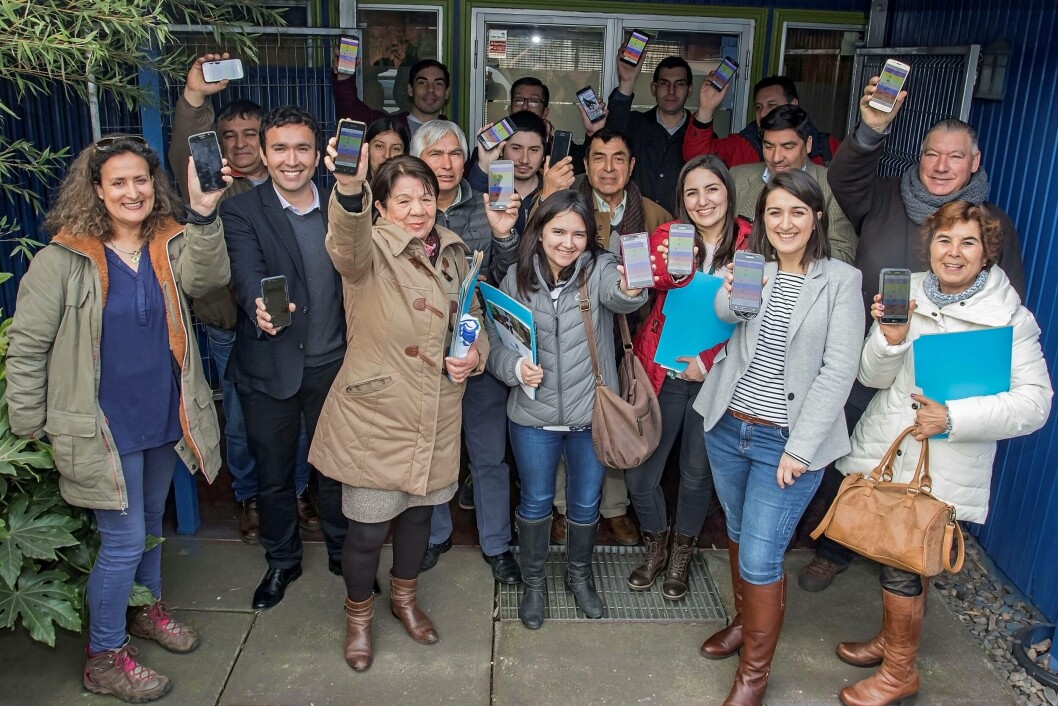 Fishmeal plant wants neighbours to be appy
A fishmeal and fish oil plant in Chile is equipping local residents with a smartphone app that will allow them to report when the facility might be making a smell.
The "Nasapp" will allow neighbours of the plant to report odour events, categorising them according to the type of emission, subtype, intensity and location.
The technology will be implemented for a year, allowing the consolidation of data and improving the management of the Fiordo Austral factory in Coronel, Biobío Region.
The company recently convened a group of neighbourhood leaders, business peers and authorities for a first training session on the use of the app.
Different odours
"Its operation begins with a screen that catalogues different possible types of odours, such as sewage, garbage, forestry, fishmeal, fish, combustion and food," explained Fiordo Austral.
"Once the type of generic odour has been selected, it is passed to a second dimension where it is classified according to the odour subtype within the selected category, to then mark the level of intensity according to the user's perception. With this information defined, the neighbours will access a map where they will have to activate their location, and they can also send the alert along with a message and a photograph if they deem it convenient or necessary."
Proterm, the company that is assisting Fiordo Austral in the implementation of Nasapp, will be in charge of receiving alerts that come from the community and will send weekly reports to the processor.
Review each complaint
"The protocol indicates that the company [Fiordo Austral] will have to review the nature of each complaint and compare it with its operating situation according to the date and time when the alert was issued," said Proterm.
"This will inform neighbours if Fiordo Austral was processing or not at the time of an episode, evaluate the scenario according to the direction and speed of the wind, and the distance from the source. According to these variables, if an alert coincides with days of operation, the company will review its procedures to check if they could be responsible or not for an event of the nature described, and take any measures."
For Pedro Chávez, sustainability manager of Austral Fjord, the initiative is about the company taking charge of the concerns that neighbours may have about the factory's processes, and establishing an efficient mechanism to coordinate against certain eventualities.
"Currently the plant is reaching an optimum performance, and we hope that the alert will serve both to better co-exist with our environment, as well as to challenge us to receive as few alerts as possible," he explained.