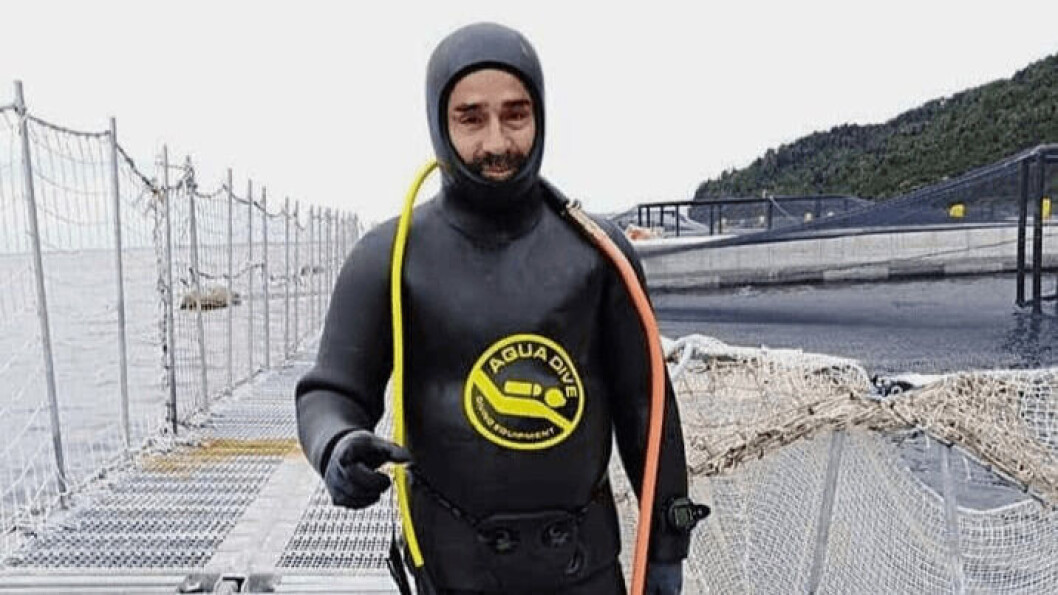 Chilean divers bid to end salmon farm death toll
Aquaculture divers in Chile are seeking new laws to give them better protection after "approximately 15" died in accidents at salmon farms last year.
The grim statistic was revealed by Claudio Faundez, president of the National Union of Divers of Chile, which was formed in 2018 and is active in the salmon farming regions of Magallanes, Aysén, Los Lagos and Biobío.
Faundez told Fish Farming Expert's Chilean sister site, Salmonexpert, that "between 2004 and 2017, according to the statistics of the Directemar (the Navy's General Directorate of Maritime Territory and Merchant Marine), and still missing a lot of information, there were almost 700 accidents involving divers and of them, a great number of deaths".
'15 deaths in 2019'
He added that in the salmon industry, "only last year approximately 15 divers died, so we cannot continue like this".
The most recent fatality occurred on December 31, when a 34-year-old diver, Tirso Fabián Alvarado, died while working on predator nets at a depth of 30 metres at a salmon farm run by Invermar in the Los Lagos region.
The union will today hold a meeting with four members of the Chilean Congress to promote the idea of a labour law for diver protection.
It also wants a modification of a 1968 social security law to ensure greater guarantees against risks of accidents at work and occupational diseases suffered by divers.
Industry 'takes advantage'
"Both projects have to be done quickly, now, since in Chile we have more than 30,000 diving professionals, in 17 categories," said Faundez.
When asked what the main reasons are for the accidents and deaths of divers within the salmon farming industry, Faundez said: "Companies in Norway use high quality standards, because the State demands it, whereas in Chile divers do not exist in the Labour Code, the Mutual Law does not represent us, we do not have a Benthic Law, we do not have a Ministry of the Sea.
"The salmon industry takes advantage of these legal loopholes and hires the most impoverished and the cheapest services.
"In Chile, in several cases salmon is produced at the expense of the safety and health of divers."