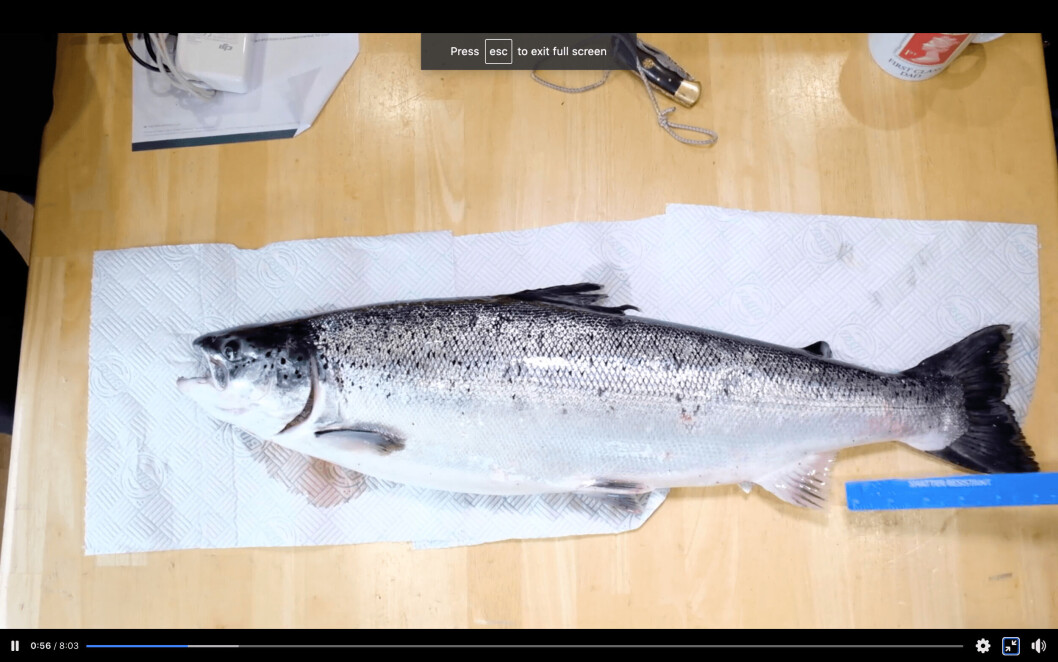 Anglers catch 66 of Mowi's escaped salmon
Anglers on the west coast of Scotland have reportedly caught 66 of the salmon that escaped from a Mowi Scotland farm during a storm last month.
Fisheries Management Scotland (FMS), which represents the country's district salmon fishery boards, said it believed the figure was an underestimate of the total number of fish caught to date.
Nearly 48,900 fish escaped from Mowi's Carradale North site after it became detached from its moorings during Storm Ellen.
FMS is encouraging anglers who catch suspected escapees to kill the fish and take scale samples. The samples should then be sent to Ayrshire Rivers Trust for testing.
Significant numbers
Significant numbers of fish have been caught in multiple rivers across Loch Lomond, Ayrshire, Clyde and Argyll, according to FMS.
FMS explains on its website how to identify farmed fish from wild caught salmon. And it said that in addition to reporting all farmed fish caught to FMS and the Fish Health Inspectorate, they should be reported to Marine Scotland in annual catch returns.
'Escaped fish are reported separately and do not contribute to the wild salmon catch statistics,' it added.
'Marine Scotland Science do not include farmed salmon in the annual conservation assessments.
'Marine Scotland do not consider the killing of farmed fish on a category 3 river to be a breach of the 2016 conservation regulations.'
However, Ayrshire Rivers Trust had warned on its Facebook page: 'It is the anglers' responsibility to make sure they don't kill wild fish on category 3 rivers so if you are uncertain whether a fish is an escapee or wild, then put it back.'
Rateable values
FMS also reminded fisheries proprietors that escaped farmed fish do not form part of the calculation of rateable values for salmon fisheries in Scotland.
'Reporting farmed salmon will therefore not lead to an increase in rateable value of your fishery. It is important that these fish are reported to Fisheries Management Scotland.'
A Mowi spokesperson told Fish Farming Expert earlier this month: 'Mowi continues to work with Fisheries Management Scotland to monitor the fate of any escaped salmon, and is providing seine nets to aid in river capture efforts.
'The company is also committed to its support of existing scientific efforts that look at the potential for genetic variance in salmon.'