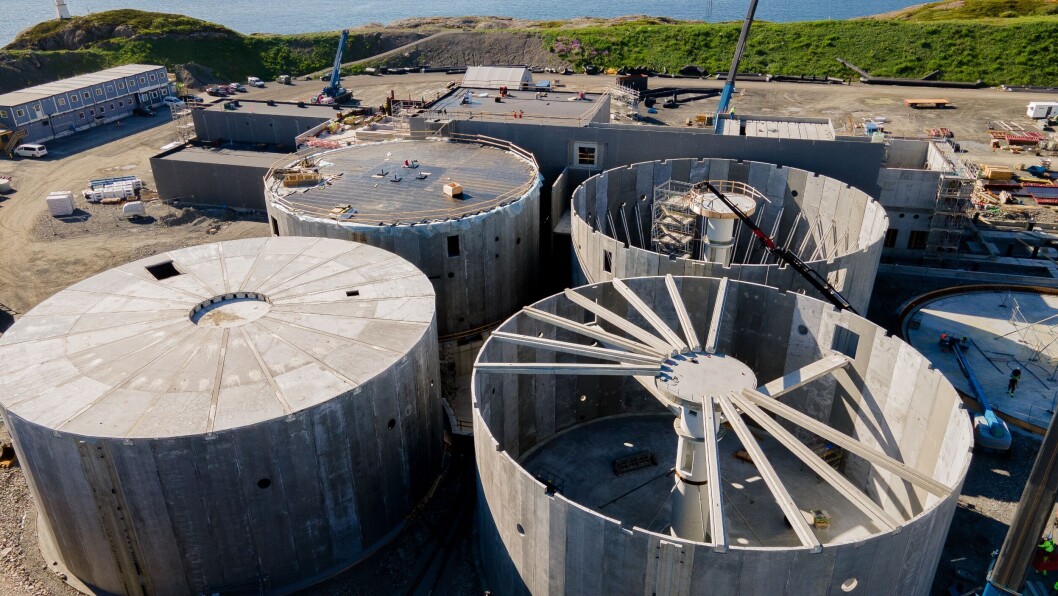 Cargill invests £3.7m in on-land salmon farmer
Aqua and animal feed giant Cargill is to invest $5 million (£3.7m / NOK 42.7m) in Norwegian on-land fish farmer Salmon Evolution as part of a strategic partnership agreement with the company.
Under the agreement, the US company will supply 100% of Salmon Evolution's feed volumes for its Indre Harøy facility, Salmon Evolution said in a market announcement this afternoon.
Cargill has further committed to allocate significant resources and R&D capacity with the purpose of developing sustainable feed solutions tailored to Salmon Evolution's operational targets.
Salmon Evolution intends to eventually produce 31,500 tonnes of head on gutted salmon a year at Indre Harøy, using a recirculation / flowthrough system with 65% water re-use. Phase 1 of the plant is scheduled to begin operation in March 2022.
Untapped potential
The company's chief executive, Håkon André Berg, said Salmon Evolution saw a strong and untapped potential in tailoring a feed focused on maximising biological performance and product quality.
"Given Cargill's solid reputation and track record as a supplier of high-performance feed solutions, combined with their substantial R&D capabilities and capacities both in Norway and abroad, we are confident that we have found an ideal partner," said Berg.
Fredrik Witte, managing director of Cargill Aqua Nutrition, North Sea said: "One of the key areas to realising the massive potential in land-based salmon farming is having optimal feed tailored to the salmon's specific living environment - and we're committed to working with Salmon Evolution to help them realise this potential."
5.54m new shares
Cargill's investment will be made through new shares. Through a private placement, Salmon Evolution will issue 5,541,374 new shares which will be subscribed for by Cargill's Norwegian subsidiary Ewos AS at a price of NOK 7.71 per share.
Upon issuance of the shares, Salmon Evolution will have a share capital of NOK 15,539,824.45 consisting of 310,796,489 shares, each with a par value of NOK 0.05.