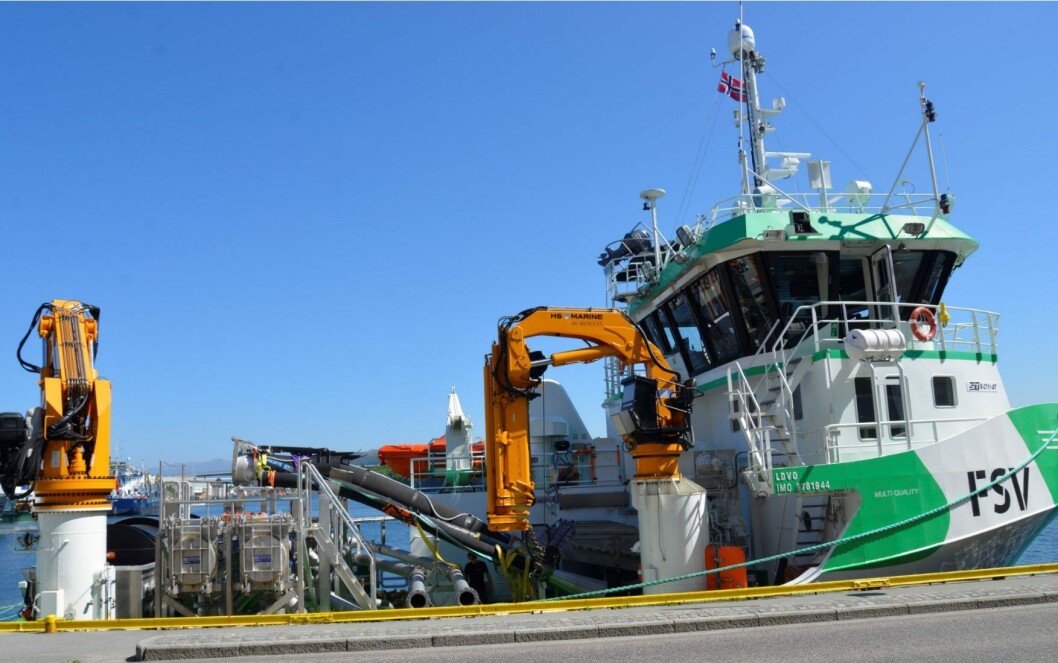 'Gentle' lice technology heads to Canada
A mechanical delousing system with a claimed fish mortality of just 0.2% is on its way to Canada from Norway.
Its manufacturer, Flatsetsund Engineering, believes it has cracked the code of removing salmon lice with mechanical technology while also being gentle on salmon. A vessel equipped with this technology is now on its way to Canada, with a second vessel to follow shortly after.
Lars Georg Backer, chief executive of Flatsetsund, told Fish Farming Expert's Norwegian sister site, Kyst.no, that the company had been working on its techology for many years.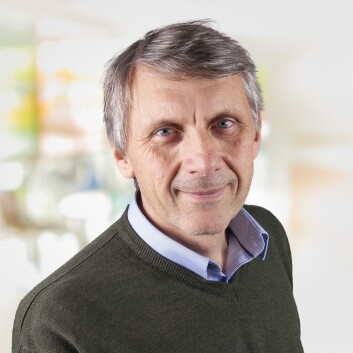 'Ground-breaking results'
"It's amazingly inspiring to see the technology literally coming out into the world. Our results are ground-breaking in fish welfare, while competing with the best in efficiency, volume and price," he said.
The FLS Avluser uses seawater flushing to remove lice in a closed environment, completely free of chemicals or heated water. According to FLS, it has a documented fish mortality of only 0.2%. This means a great deal to fish farmers financially, while at the same time Flatsetsund believes it will greatly increase animal welfare.
"We remove 95% of motile lice, but so gently that the cleaned fish eat feed right after the treatment. In addition, our system captures all of the dead lice, which is sustainable and good for the environment. That is really being noticed now, and we are looking forward to seeing our technology do the job in Canada," Backer said.
First outside Norway
The service vessel Multi Quality set sail on June 19 from Kristiansund to Canada, where it will carry out delousing and other service assignments. The vessel is the first equipped with FLS delousing technology to operate outside Norway.
A second vessel, Enabler II, will follow this summer. Both are owned and operated by FSV Group, which provides a wide range of services to the aquaculture industry.
"We follow all technological developments closely to stay ahead and have the best offer to customers all over the world," FSV chief executive Arild Aasmyr told Kyst.no.
"We have seen that FLS works well because it is efficient, energy efficient, careful with the fish and affordable. That is why FLS is also an attractive solution for our customers, who place ever higher demands when it comes to quality and fish welfare."
Clear trend
This is the third delivery FLS has made in collaboration with FSV. The customer in Canada has specifically wanted a chemical-free and gentle delousing solution. FLS sees a clear trend in fish welfare becoming even more important for farmers in Norway and elsewhere.
"The fight against salmon lice is crucial for our industry to grow and reach the goals Norway has set. Several of today's solutions are forcing farmers to choose between chemicals that harm the environment and treatment with heated water, often with too high fish mortality. Our goal has been to remove that dilemma, and we have succeeded," said Backer.
The equipment on the Multi Quality is a specially developed version of the FLS Avluser which can be lifted off by vessels equipped with a crane to free up both capacity and space for other tasks, outside the louse season.