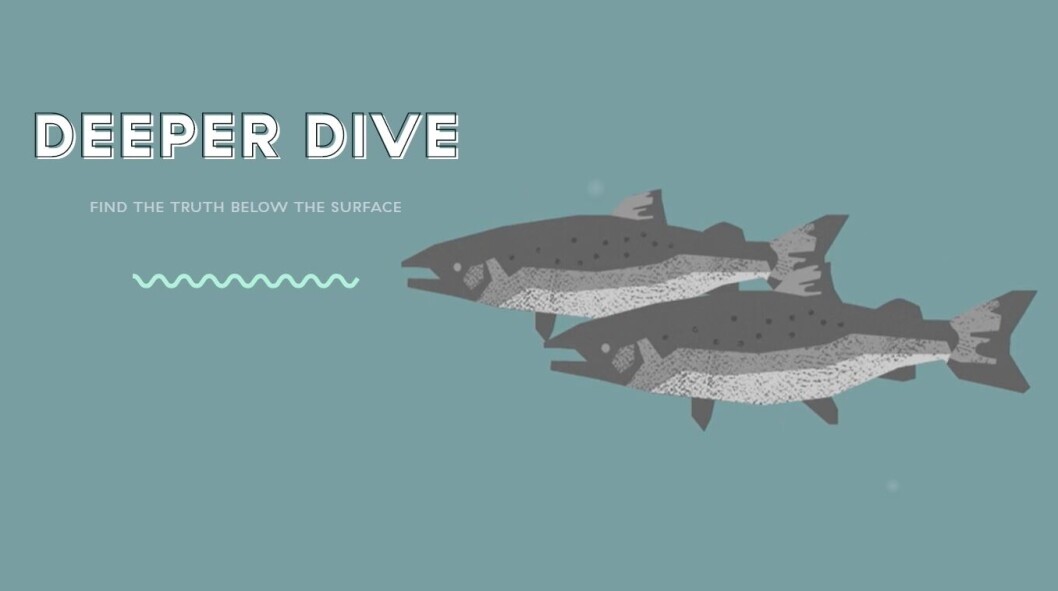 BC salmon farmers bid to bust myths
The British Columbia Salmon Farmers' Association is recruiting an army of members, colleagues and supports to combat the "misinformation, myths, and false news" which it says has clouded the sector and hurt communities.
Its Deeper Dive online platform provides answers to a range of commonly asked questions about the industry which it wants salmon farming's supporters to learn and then pass on to a wider audience.
"Our goal is not to be combative but to educate others with facts based on research and science...and it starts with you! You are a click away from getting involved today," states the BCSFA in an email to members and followers.
Prep for conversation
It urges supporters to "get to know Deeper Dive and prep for your first conversation".
"Currently there are 10 category topics, such as sea lice, PRV and Land Based. Familiarise yourself with this content – get comfortable with it and ask us questions if you have any. This information is the foundation for in person, online, and social media conversations," adds the BCSFA.
Industry supports are also urged to follow and "Like" the BCSFA on Facebook, LinkedIn, Twitter and Instagram, and give feedback about the Deeper Dive content. "Are there categories that you'd like more information on or perhaps new categories that you're consistently hearing about? We're always listening, just pop us a note," says the BCSFA.
10 topics
The 10 topics addressed by Deeper Dive are sea lice, PRV (piscine orthoreovirus), land-based fish farming, safety and quality, ocean floor, wild salmon, fish escapes, fish health and welfare, Cohen Commission (into Fraser River wild salmon), and feed.
Each category contains a statement under a "What you might be hearing" title. Beneath that is a single paragraph answer titled "The reality", and below that is an invitation to "Take a deeper dive", which provides much more detailed information on the subject.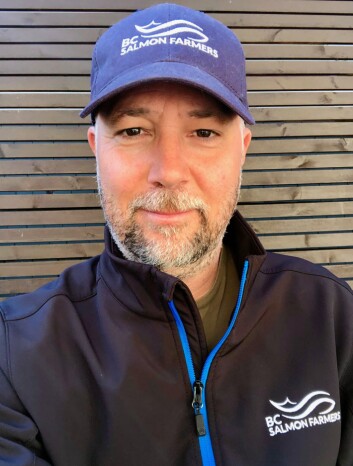 Engaging the public
"We have used science and research to address concerns about the salmon farming sector for years," said BCSFA executive director John Paul Fraser. "Until now, we did not have a public platform where everyone can view the collective research in a way that is easy to understand and shareable in social media.
"This is another tool in our toolbox to increase our commitment to transparency and engage the public in a modern way.
"We have heard people's concerns about misinformation, and we are advancing ways to address it. As salmon farmers we are proud to produce a healthy, environmentally responsible, carbon friendly, science driven protein."
First Nations
Salmon farmers in western Canada probably face more hostility to their operations than those in any other geography, even though farmed salmon is BC's primary seafood and agri-food export, contributes Can$1.6 billion in total economic output and supports nearly 6,500 jobs in the province.
There is a belief among some First Nations, encouraged by environmental activists, that farming impacts on the populations of wild salmon, even though there is no scientific evidence to prove it.
This has already led to the closure of some fish farms in the Broughton Archipelago.
Closed containment
The provincial government wants net pen salmon farming moved into closed containment, and Canadian Prime Minister Justin Trudeau pledged to help British Columbia achieve that in the Liberal Party's election manifesto last year.
To coincide with the launch of its new Deeper Dive platform, the BCSFA has also released a video about the current state of play related to land-based salmon farming. This points out that while smolts are already raised in land-based facilities, no land-based technology has demonstrated the production capacity to successfully move all of BC's farm-raised salmon on to land.
It also highlights the high energy and water use of land-based farms, and the increased density of stocking required for economically viable production.