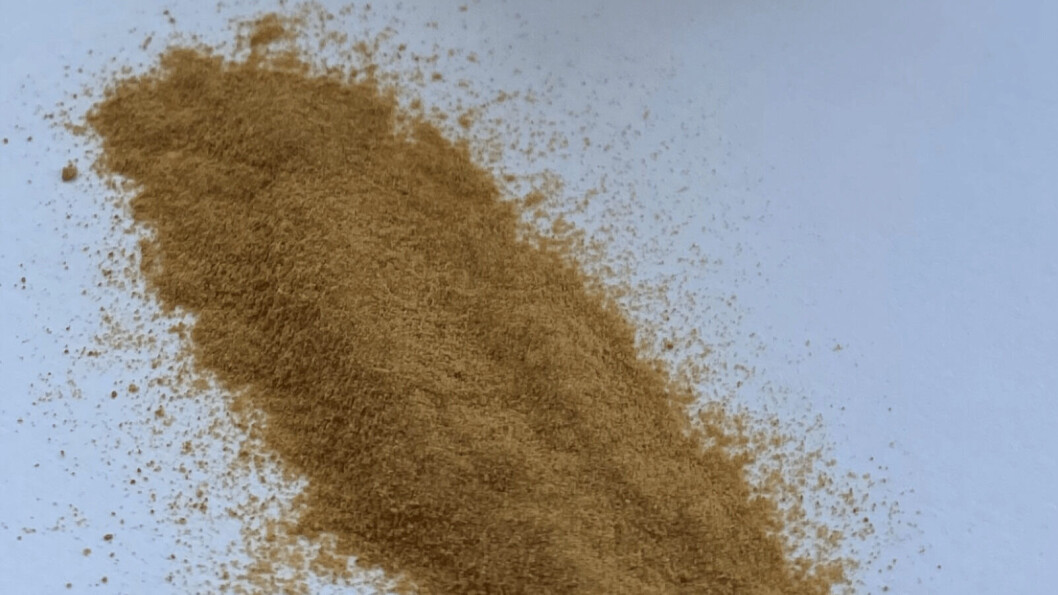 Spruce-based yeast protein to be trialled on salmon
A yeast protein derived from trees is to be used in large-scale feed trials with Atlantic salmon and pigs following a successful scale-up of the amount that can be produced.
Academic and industrial partners in Foods of Norway, a centre for research-based innovation based at the Norwegian University of Life Sciences (NMBU) produced 1.6 tonnes of yeast from sugars from Norwegian spruce trees.
"We are entering an exciting phase where we will be evaluating yeast in diets for salmon in seawater and for piglets under farm conditions," said Professor Margareth Øverland, the head of Foods of Norway, in a press release.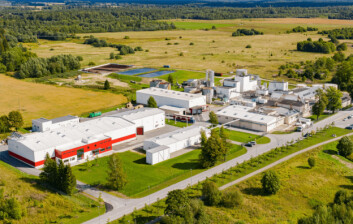 Value chain
"Our work in Foods of Norway follows the entire value chain from the tree biomass to the final meat and fish products. The larger-scale trials will provide important information on how these novel feeds will affect the growth, health and product quality of the animals as well as the production cost and sustainability of using these ingredients."
The yeast was produced at Canadian-owned yeast specialist Lallemand Animal Nutrition's plant in Salutaguse, Estonia, using "spruce syrup" made by Borregaard, a Norwegian company that produces chemicals based on timber as a raw material.
Yeast has a protein content of 50%-60%.
Still a lot to be done
Professor Svein Jarle Horn, who heads the Foods of Norway team responsible for yeast fermentation research at NMBU, said: "It is very exciting and rare that laboratory results can be directly applied and scaled up by the industry. The research and development performed in Foods of Norway has clearly shown how biotechnology can be used to develop novel sustainable feed ingredients."
Lallemand's research and development director, Mathieu Castex, said: "There is still a lot to be done before commercial development can be realised, but this achievement reinforces the technical feasibility of the concept developed through Foods of Norway towards a more sustainable feed production."
Foods of Norway is not the only organisation looking at using wood or wood by-products for feed.
SylPro
The SYLFEED consortium, which received €11 million of support from the European Union, recently came to the end of a four-year project focused on commercialising a bioprocessing technology to upcycle bio-based feedstocks such as wood wastes and residues into protein for aqua and animal feed.
The project was led by United States company Arbiom and used the Bio Base Europe Pilot Plant in Belgium to demonstrate the feasibility of large-scale production of a feed ingredient, SylPro, which is being tested by project partner Skretting.
Pekilo process
And in Finland one of Foods of Norway's research collaborators, EniferBio, has revived the use of a microfungus, Paecilomyces variotii KCL-24, branded as Pekilo, to produce protein for feed.
The Pekilo process was developed by the pulp and paper industry in Finland in the 1960s to add value to dilute side streams from wood pulping. The first Pekilo plant was completed in 1974 and produced 10,000 tonnes of ingredients annually for pig and poultry feed in the Finnish market.
A second plant was built in 1985, but Pekilo production ended in 1991, as the pulp industry's more modern plants didn't produce suitable side streams.
Since then, novel biorefining processes have emerged, providing huge amounts of potential new raw materials. Skretting is now testing Pekilo in feed trials on salmon.