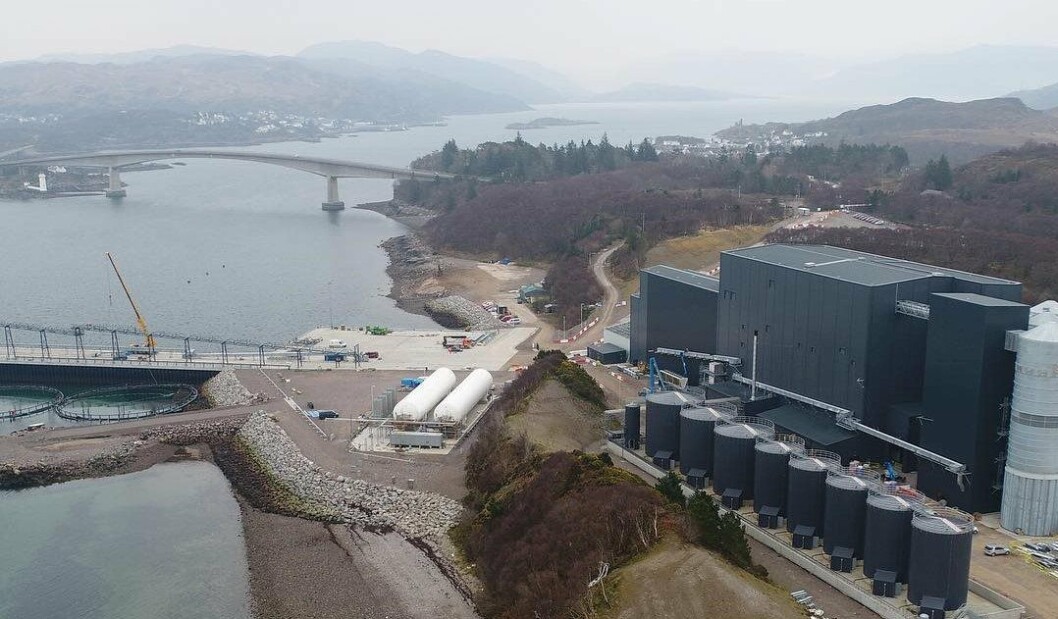 Mowi spreads net wide for alternative feed products
The world's biggest salmon farmer, Mowi, is looking at products derived from insects, alcohol fermentation, carbon dioxide capture and forestry to expand the range of raw materials for its feed business.
The research is part of the company's larger policy of ensuring it is not reliant on a narrow range of sources for its feed plant in Bjugn, Norway and its new facility at Kyleakin, Skye.
The Bjugn plant produced 348,402 tonnes of feed last year, and Kyleakin is expected to produce 170,000 tonnes annually.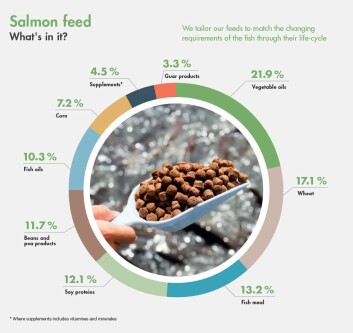 Source independence
In its 2018 annual report, published last week, Mowi said: "We strive toward independence from specific raw material sources be they of marine origin or those derived from commodities including wheat, soya, maize, peas or beans etc.
"This will secure our cost competitiveness in the face of fluctuations in commodity markets and give us the power to catalyse change in the supply chain through our ability to switch between sustainable, responsible, solutions when circumstances dictate it.
"In seeking to expand our spectrum of available raw materials, we are evaluating some promising candidates including those derived as by or co-products from other feed, food and even non-food industries. Within this scope, we include products derived from insects, alcohol fermentation, CO₂ capture and forestry."
Vegetable oils
The composition of Mowi's feed differs depending on the life stage of the fish being fed, but the report includes a typical mix of ingredients comprising vegetable oils (21.9%), wheat (17.1%), fish meal, (13.2%), soy proteins (12.1%), beans and pea products (11.7%), fish oils (10.3%), corn (7.2%) supplements, including vitamins and minerals (4.5%) and guar products (3.3%).
Another feed-related priority is to breed a fish with an improved feed conversion ratio (FCR).
The Mowi report stated: "The biology of salmon as an effective protein converter is one of the salmon industry's key success factors. Since we own our own strain of salmon, 'the Mowi strain', we believe that it is possible to work with our breeding and genetics group to create a fish capable of even better feed utilisation and growth performance."
On a global level last year, Mowi used 1.14kg of feed to grow 1kg of salmon.