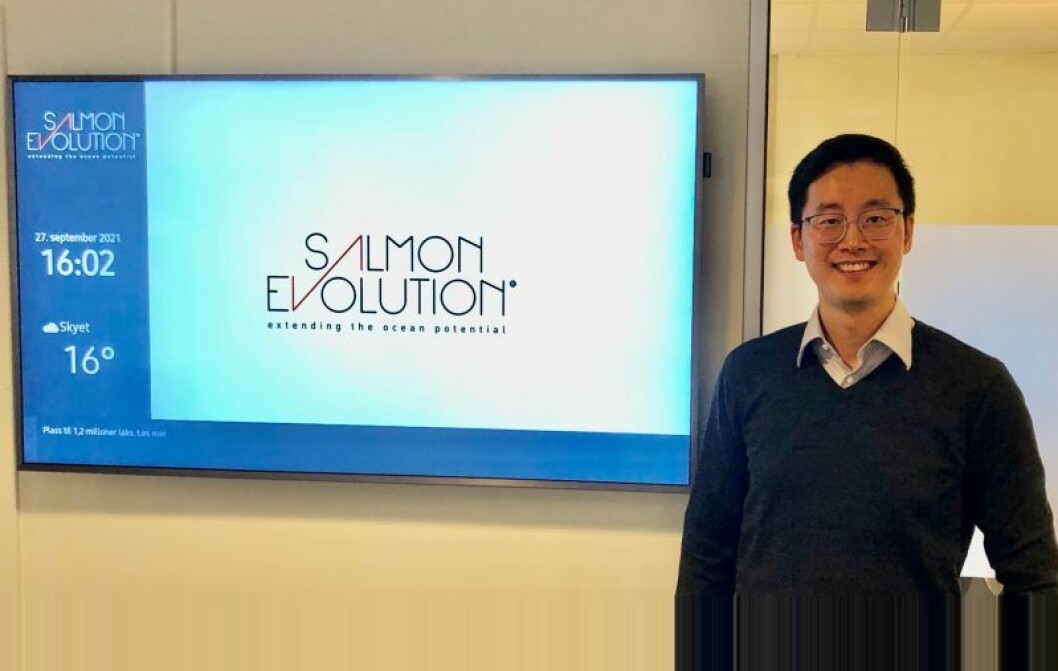 BioMar China director joins on-land salmon farmer
Salmon Evolution, which is building a 36,000-tonne on-land salmon farm in Norway, has appointed former BioMar China technical and marketing director Henrik Fang Luo as grow-out manager.
The first smolts are due to be stocked in the 9,000-tonne first phase of the development, on the island of Harøy in Møre og Romsdal county, in the spring of next year.
Fang has spent the last four and half years helping establish a BioMar feed plant in Wuxi, Jiangsu, China, which became the first BAP certified feed producer in China for trout and turbot. Prior to that Fang worked for aquaculture equipment supplier Mørenot in Norway. He started his aquaculture career as a farm technician for Sjøtroll Havbruk in 2007, before moving to Oslo to work for EKPAC China, which handles procurement of goods from Chinese companies.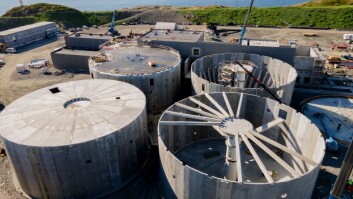 'A very exciting challenge'
"It was my great pleasure to join Salmon Evolution," Fang told Fish Farming Expert.
"As grow-out manager, my immediate focus is on ensuring the implementation and optimisation of growth programs of Atlantic salmon in Salmon Evolution's facility at Indre Harøy in Norway.
"It is a very exciting challenge to realise and operate land-based aquaculture at such a large scale. Together with my colleagues, we are working to build up an efficient and sustainable production with improved fish welfare, fully utilised growth potential and minimal environmental impact, that are enabled by our chosen Hybrid Flowthrough System (HFS) technology."
Fish nutrition
He said the extensive operating experiences from different parts of aquaculture value chain that he had gained through work in Norway and China made a good match to Salmon Evolution and its development goals.
"I look forward to contributing to the growth of the company with my holistic understanding of aquaculture and practical and in-depth knowledge of feed and fish nutrition. Feed and feeding are important elements for any aquaculture production system, and this is even more true for land-based facilities, where both intensive production and optimal and stable water quality are desired," said Fang.
"With HFS technology, we ensure a continuous injection of 30% - 35% fresh seawater into the system while treating and re-using the rest, which helps to reduce operational and biological risk and at the same time enable optimal growth at lower cost."
70,000 tonnes
In August, Salmon Evolution bought smolt producer Kraft Laks for NOK 76.5 million (£6.25m) to ensure a supply of young fish.
The land-based salmon farm will produce 36,600 tonnes of fish (31,500 tonnes head on gutted) when the plant is completed. Phase 1 will give a production of 9,150 tonnes.
Globally, Salmon Evolution has a target of 70,000 tonnes, including a planned plant in South Korea which will have an annual capacity of 20,000 tonnes (16,800 tonnes HOG).