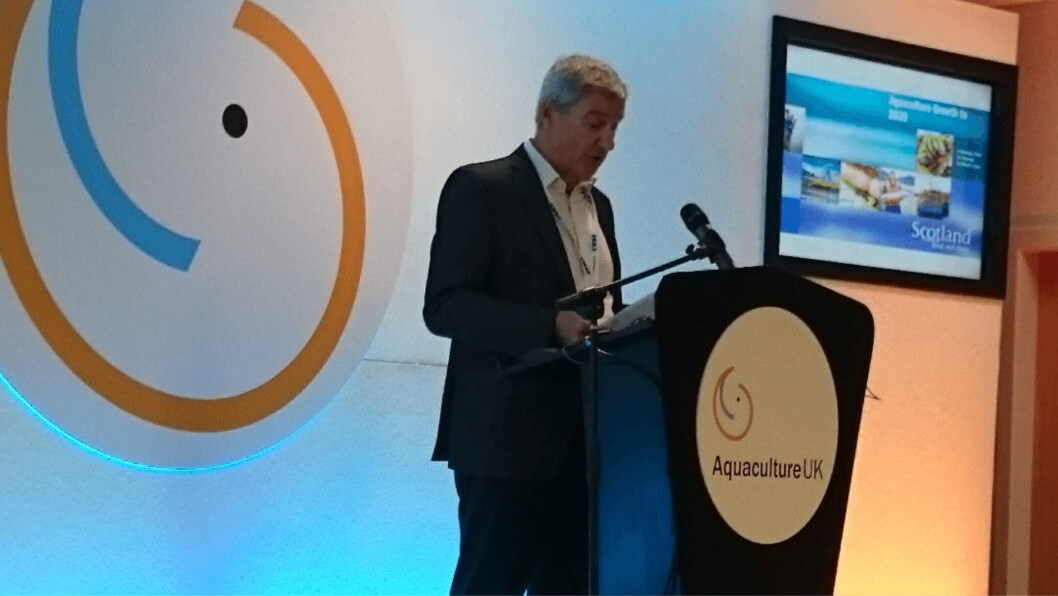 Industry leader praises Vision 2030 progress
The co-chairman of Scotland's Aquaculture Industry Leadership Group (ILG) has issued a rallying cry to everyone linked to the industry to play their part in helping it achieve its potential.
Stewart Graham, managing director of Gael Force Group and co-chair of the ILG, highlighted the progress of the Vision 2030 strategy when he delivered the opening speech at the Aquaculture UK event at Stirling this week.
Graham said: "It is simply remarkable that in just over one year we have moved from no forward visibility of where the industry is going and real fear of mentioning ambitious growth targets to a position where the strategy is accepted by all stakeholders as the reference source for industry aspirations.
Incredible openness
"I know that it has already inspired investment, policy changes and many other actions beyond those that have had a direct involvement with production."
He praised the "incredible openness and willingness of the Scottish government to embrace and support the work we were doing in identifying and delivering on a huge opportunity that was there for the grasping in Scotland", adding that Cabinet Secretary Fergus Ewing's "support and commitment have been pivotal in the progress we have made".
But Graham also said that while regulation needed to be robust, it also had to be "enabling and proportionate".
Higher profile
And he said aquaculture careers needed a higher profile in schools, adding that the industry would require 8,000 more people by 2030. If the target of doubling the value of the industry was to be achieved, the country also needed hugely improved physical and digital infrastructure.
He told the audience at the Stirling Court Hotel: "I would encourage each and every one of you to get yourself and your organisation aligned with the strategy and do what you can to deliver this growth opportunity."
Aquaculture UK, a two-day event, featured a packed first day, including speakers from Marine Harvest, the Scottish Association of Marine Science, the University of Stirling, Roslin Institute, Fish Vet Group, CEFAS, the Scottish Salmon Producers' Organisation and Cargill Aqua Nutrition.