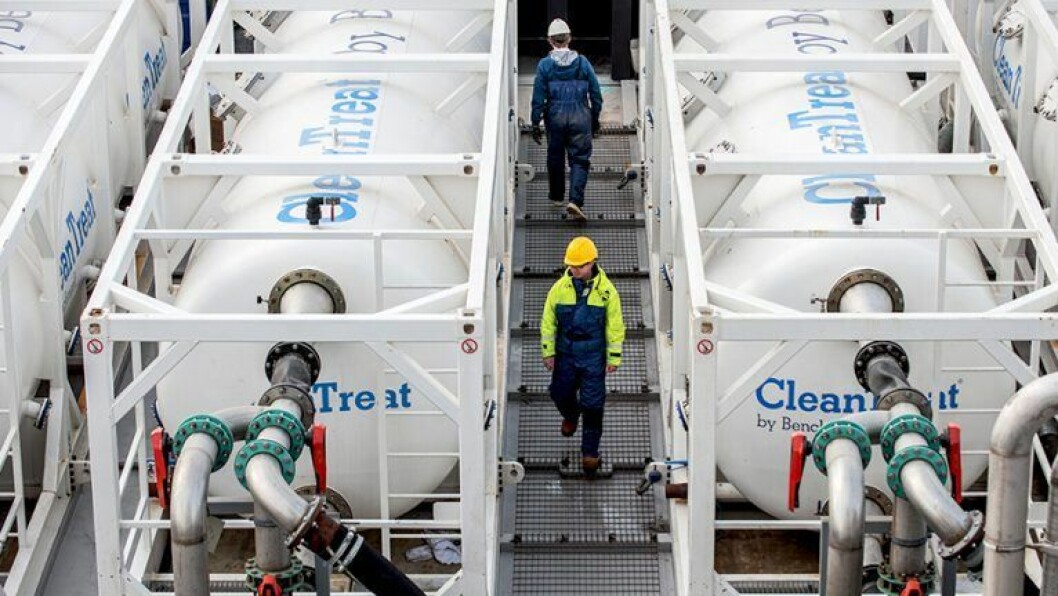 Higher revenue and lower costs boost Benchmark
An 8% year-on-year increase in revenue and a reduction in costs helped salmon industry egg supplier Benchmark Holdings make adjusted EBITDA of £300,000 in the third quarter of its 2020 financial year.
The figures for the three months ending June 30 are an improvement on the same period last year, when the aquaculture genetics, health and advanced nutrition company made a loss of £1.7 million.
During and after Q3 the company sold off five of its non-core assets, including Fish Vet Group to Zoetis in July for around £14.5m, and a vaccine manufacturing facility to government-funded Catapult Gene and Cell Therapy for net proceeds of £12m. In total it has raised £44m from divestments.
Pro forma net debt following post period end disposals is £36m, giving liquidity of £84m as at 27 August.
Resilient salmon industry
Recently installed chief executive Trond Williksen said: "We are very pleased with the significant progress made over the last few months towards the completion of the disposal of non-core assets and the cash proceeds generated.
"Following the restructuring we are well advanced to become a streamlined, financially strong business wholly focused on our core businesses: Genetics, Advanced Nutrition and Health. We continue to work on our restructuring programme which aims to deliver £10m in annual savings from FY21 taking us a step closer towards our goal of becoming sustainably profitable.
"While the shrimp market continues to experience challenges as a result of Covid-19, the salmon market which underpins our genetics and health businesses remains resilient and overall we expect to deliver full year results in line with expectations."
Second CleanTreat system
During Q3 Benchmark continued to prepare for the launch of its novel sea lice treatment BMK08 (previously called Ectosan) and its CleanTreat treatment water filtering system in the second quarter of the 2021 calendar year.
The company said it was progressing through the regulatory approval process, developing its commercial plan and advancing the construction of a second CleanTreat system.
Benchmark has not said where BMK08, which is based on the systemic insecticide imidacloprid, and CleanTreat will be used first but publicly available documents show that it has applied to Norwegian authorities for permission to use the system commercially. The company has already carried out extensive trials in Norway.
Following the sale of its vaccine manufacturing facility, Benchmark said that it intends to continue the development of a more focused aqua vaccine programme in partnership with a business with complementary capabilities.