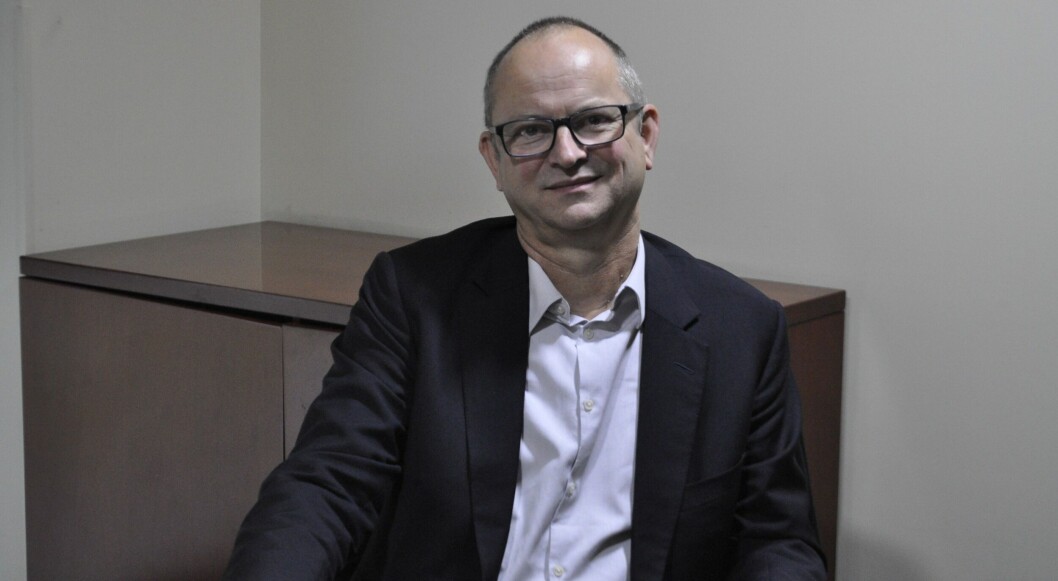 Two-year wait for 'next generation' lice treatment
A new lice treatment developed by UK-based aquaculture genetics, health and nutrition company Benchmark is unlikely to be available before the end of 2020 or early 2021.
Ectosan has proven to be 100% effective in commercial trials in Norway, but Benchmark has warned it will take time to secure the patents or authorisations for it. It is waiting to complete regulatory procedures.
The chemical, which Benchmark describes as its "next generation" lice treatment, is used on wellboats in conjunction with the company's CleanTreat filtration system, which removes any detectable trace of medication from the treatment water before it is discharged into the sea, generating zero impact.
A clean break
CleanTreat was developed by Benchmark Animal Health at its Ardtoe Marine Laboratory in Scotland.
It uses a unique purification system to compound and solidify the chemicals used in bath treatments. These solids can then be incinerated at a specialist processing plant.
So far CleanTreat has been trialled with a number of sea lice treatments compounds including pyrethroids, deltamethrin, azamethiphos, as well as Ectosan.
New molecule
Benchmark chief executive Malcolm Pye, visiting Chile for the Aquasur trade show, told Fish Farming Expert's Chilean sister site, Salmonexpert.cl, that Ectosan is a product that includes a new molecule and innovative technology.
Pye said Benchmark is in the process of patenting Ectosan in Norway and globally. "We still have work to do regarding patents and authorisations," he explained.
The CleanTreat system, which is available now, cannot be used with hydrogen peroxide but is suitable for all other currently available bath treatments used against sea lice, as well as several additional chemical classes.
According to Benchmark, the system is working well in field trials and will be available imminently for use with other chemicals. Benchmark is continuing to optimise its performance in terms of speed and efficiency.
Pye continued: "Our intention is that there will be no impacts on the sea after performing antiparasitic treatments on the fish.
"This is a step that the industry has wanted to take some time, to move away from carrying out treatments and discharging water containing antiparasitic products in the open sea."