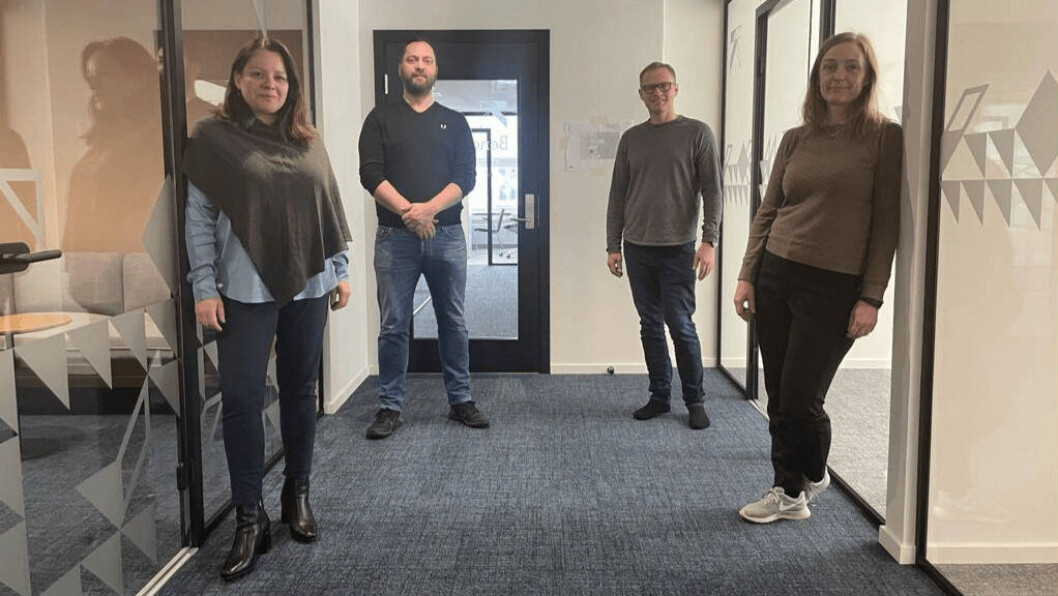 Benchmark strengthens team to support lice treatment roll-out
Benchmark Animal Health has appointed four new staff to support the operation of its CleanTreat water purification system, which is designed for use with its novel BMK08 lice treatment.
The UK-headquartered company is expecting marketing authorisation for use of BMK08 in Norway soon.
Benchmark's new appointments include Scotland-based oceanographer Meghan Rochford, who has joined as environmental programme specialist.
Grieg Seafood
Rochford, who holds a master's degree in physical oceanography, was previously senior environmental modeller for Grieg Seafood Shetland.
She will be responsible for the environmental monitoring programmes for the CleanTreat solution and will ensure the highest standards are continuously met and exceeded, Benchmark said in a press release.
"The opportunity to work on an innovative project that greatly reduces environmental impact from medicines while tackling the ever-present issue of sea lice is what attracted me to the role," said Rochford.
Three in Norway
The other three hires are based in Norway.
Morten Hamre has more than 20 years' experience in the shipping and energy sectors and joins as regional operations manager.
Silje Borge joins as technical services specialist and will be responsible for training and onboarding of customers. Borge began her career as a deck trainee having always wanted to work at sea and prior to joining Benchmark spent spent several years sailing as a chief officer and treatment operator.
Anja Skarstein Scheen joins Benchmark as crew coordinator for CleanTreat.
Assisting customers
Neil Robertson, head of operations at Benchmark Animal Health, said he was pleased to welcome the new staff to what was already a strong and experienced team.
"With CleanTreat we are bringing a ground-breaking solution to the market. We are committed to advising and assisting our customers on this exciting aquaculture innovation and working closely with them where any adjustments to current processes are needed."
Benchmark is also looking to appoint a strategic sea lice manager and a quality assurance officer.