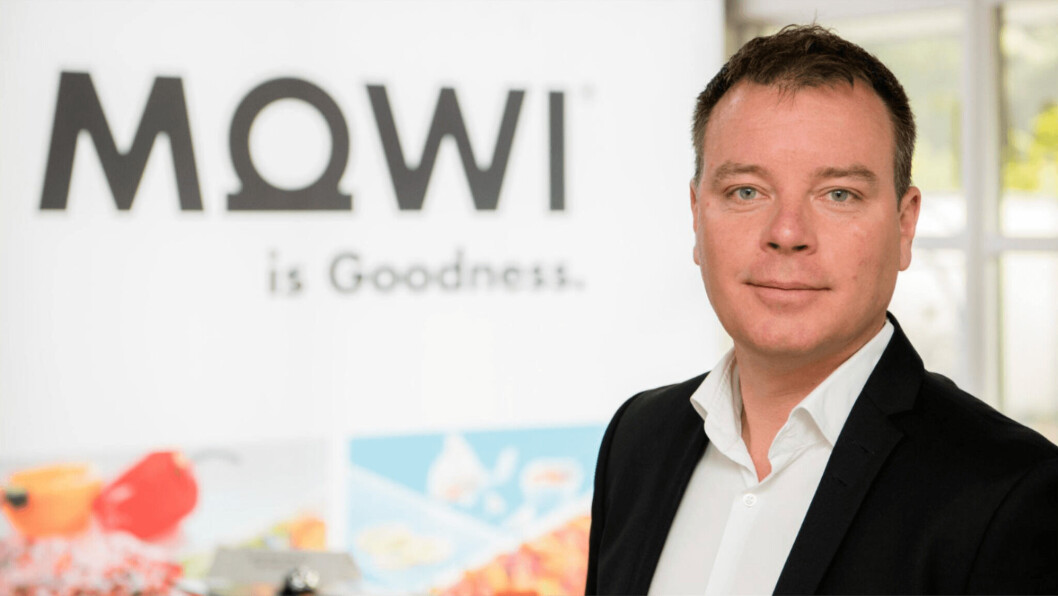 Reach for the Skye: Mowi plans post-smolt plant at Kyleakin and 80,000t harvest
Mowi Scotland hopes to build a 3,000-tonne capacity on-land post-smolt facility next to its feed mill at Kyleakin on Skye.
The full seawater recirculating aquaculture system facility is part of a plan to grow post-smolts to 800 grams before stocking them in sea cages, Mowi Scotland chief operating officer Ben Hadfield said in a presentation at the company's online Capital Markets Day this morning.
The initiative would be in addition to Mowi's previously announced plans to grow post-smolts up to 800g in floating semi-closed containment systems in lochs.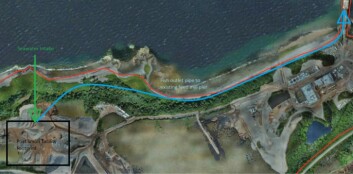 Expansionary biomass
Hadfield said: "We plan a series of semi-closed containment operations in Scotland. This is expansionary biomass and it's aimed at increasing out post-stocking potential. We do this because we want to reduce the farming cycle and improve harvest volume, and it also improves biology in the sea with increased fallowing and better fish welfare.
"Like Norway we plan to have post-smolt facilities and here we have the opportunity to transfer fish from our current recirculating systems into a post-smolt plant. We are consulting with the authorities to site this at Kyleakin.
"The aim is an increase in post-smolt stocking rate up to 800 grams, and we're confident that with the temperatures we have in Scotland, this will allow us to farm and harvest fish within 12 months."
Hadfield said screening applications would be submitted for both the post-smolt plant and the semi-closed containment. "We do expect this to improve our ESG (environmental, social and governance) criteria going forward, with increased fallowing, increased harvest volume, reduced time at sea, and reduced treatment intervention because of the shorter farming cycle."
Half a million tonnes and beyond
Mowi is already the world's biggest Atlantic salmon farmer, producing 440,000 tonnes of fish last year, but has the intrinsic potential to grow well beyond 500,000 tonnes organically, using existing licence capacity, the company said today.
It said megatrends driving salmon demand are stronger than ever and driven by health trends, a growing need for more low-carbon footprint diets, and salmon's ability to appeal to the wider population as highly versatile and suitable for almost any eating occasion.
As well as growing capacity organically, Mowi will also pursue farming growth through accretive acquisitions when this fits with its operational strategy.
The main focus will continue to be conventional farming, but Mowi is monitoring developments in alternative technologies closely and may introduce such technologies when, and if, it finds it timely and profitable.
"Although Mowi is uniquely positioned in the salmon farming industry, we have been lagging on growth and have over the past years grown by less than the industry," said chief executive Ivan Vindheim.
"For an industry leader that is not satisfactory. Thus, re-igniting growth within Mowi Farming is a key priority going forward."
17,500t added in five years
Hadfield said Mowi Scotland had added 17,500 tonnes of biomass in the last five years by establishing new sites.
"These are in very good biological areas, but they are also areas that are challenging from an exposure point of view," said Hadfield.
"We strive to do these developments in partnership with local communities, providing a lot of employment and providing significant infrastructure improvements. We expect to develop five new farms by 2025, and two of these sites will be determined by the authorities this year."
Bigger pens
Hadfield said advances in oceanographic modelling had helped secure regulatory changes, including the removal of the 2,500-tonne biomass limit for an individual farm and regulations that effectively limited pen size to 120 metres in circumference.
New regulation will allow greater use of pens between 160 metres and 200 metres, which has a number of benefits.
"We expect that this will contribute to an increase in organic growth in excess of 15,000 tonnes. About 50% of our sites are in scope for this change," said Hadfield.
"Significant cost saving exists between FTE (full-time equivalent, or staff) reduction and centralised feeding, and we also expect to see improved sustainability benefits through increased predator control, access of deep water and more assimilative capacity in the oceans that we farm in."
A 15,000-tonne biomass increase would take Mowi Scotland's harvest volume to 80,000 tonnes per year.