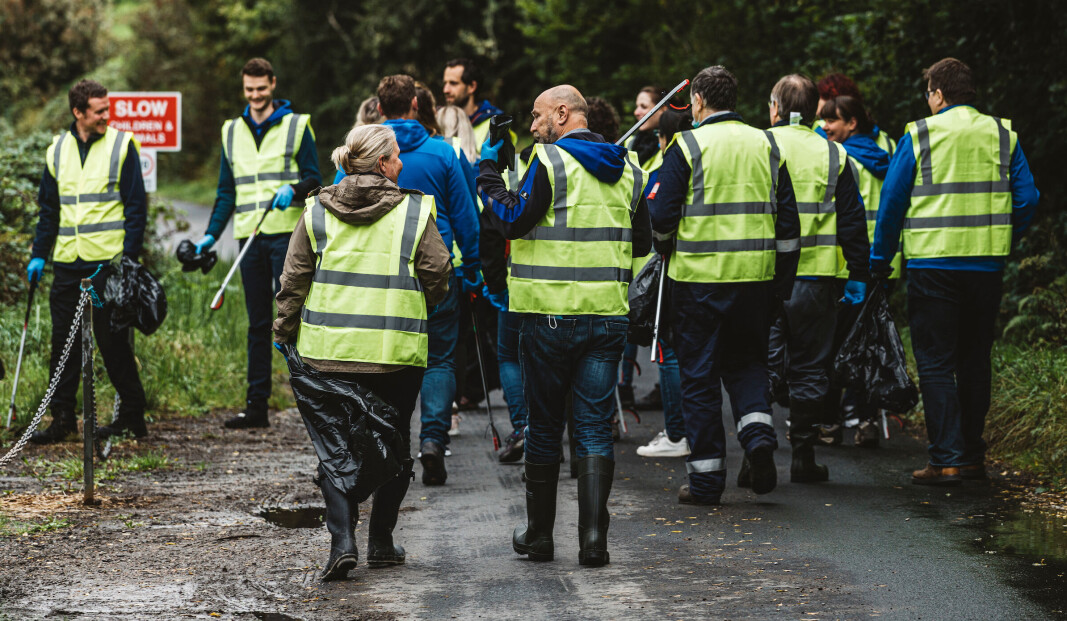 Picking up knowledge on the beach
Clean-ups run by a salmon farmer are adding information to an influential database
When volunteers from Scottish Sea Farms help remove rubbish and debris from the shoreline in Argyll, Shetland, and Orkney as part of the Great British Beach Clean tomorrow and next week, they will be contributing not only to their local areas but also to the greater good.
Information about what is collected will be recorded by the Marine Conservation Society to help inform and shape future policy around protecting Britain's shores.
Data collated from previous breach cleans has contributed to environmental advances such as the introduction of the plastic bag charge, banning microplastics in personal care products, better wet wipe labelling, and supporting a tax on single-use plastic items.
Fifth year in a row
This is the fifth year running that Scottish Sea Farms, which is Scotland's second largest salmon farmer, has taken part in the Great British Beach Clean, which runs from tomorrow until Sunday, September 25.
SSF is running eight beach cleans that family, friends and the general public can register to join by clicking on the links below.
Mainland
Teithil beach by Barcaldine – 12:00 to 14:00, Friday 16 September
South Shian beach – 14:30 to 16:30, Wednesday 21 September
Orkney
4th Barrier, Burray – 08:30 to 11.30, Friday, 16 September
Echna Loch Bay – 08:30 to 11.30, Friday, 16 September
Weyland Bay – 13:30 to 15:00, Friday, 16 September
Shetland
Taing beach by Cliftsound – 13:00 to 15:30, Friday, 16 September
West Shore beach by NAFC, Scalloway – 10:30 to 13:00, Tuesday, 20 September
Burn beach, Scalloway – 11:00 to 13:00, Wednesday, 21 September
Participation growing
SSF environmental scientist Kirsty Brown, who led the company's first participation in the Great British Beach Clean in 2018, said she was proud to be supporting the campaign for a fifth consecutive year.
"It's great to see participation in the event having grown over the years, both within the company itself and around the UK," said Brown in a press release.
"Whether you live or work by the coast, or simply enjoy visiting, it's in everyone's interests to help keep local shores clear of debris and also do what we can to identify the main sources and how to limit them."