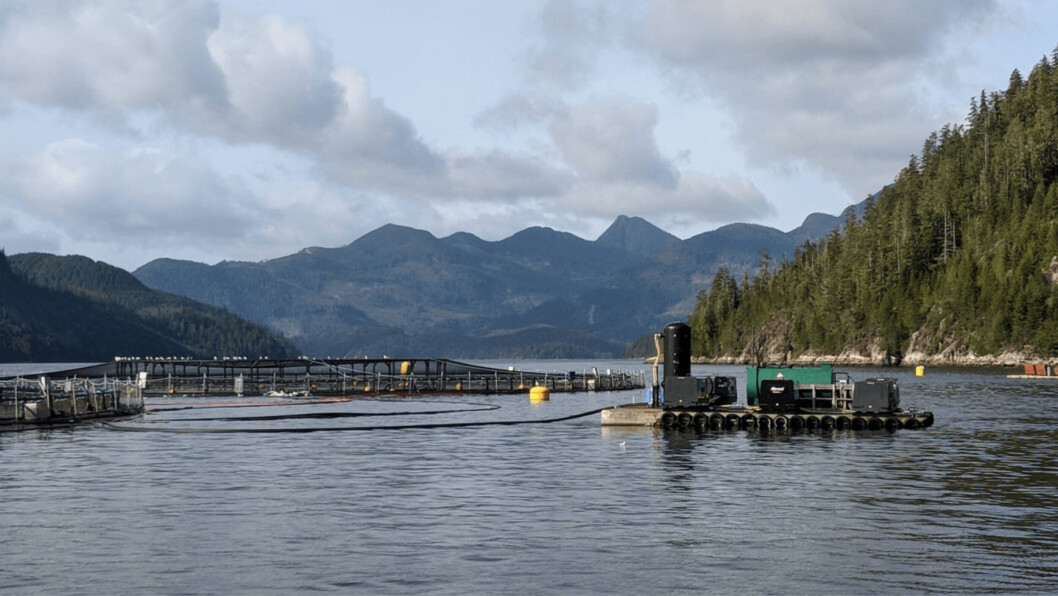 Canada moves forward with BC transition from net pens
The Canadian government has reiterated its support for the transition of salmon farming in British Columbia from open-net pens and will consider an interim report on the move next spring.
Fisheries and oceans minister Bernadette Jordan yesterday announced that her parliamentary secretary, Terry Beech, would talk with First Nations, the aquaculture industry and environmental stakeholders about the transition, and would deliver a report "informing her decisions on the way forward".
Fisheries and Oceans Canada (DFO) said close collaboration with the province of British Columbia, indigenous communities, industry, and other stakeholders would be critical in ensuring the transition is workable, economically feasible, and would take into account social impacts.
A choice of technologies
Last year's State of Salmon Aquaculture Technologies Study was commissioned by DFO, British Columbia Ministry of Agriculture and Sustainable Development Technology Canada and produced by Gardner Pinfold Consultants Inc. It looked at four alternatives to net-pen farming:
land-based recirculating aquaculture systems (RAS)
hybrids involving land and marine based systems
floating closed-containment systems (CCS)
offshore open production systems
To allow comparison of methods, it assumed that all four systems would produce market-sized 5kg salmon and would have a production capacity of a typical BC net-pen farm (around 3,000 tonnes).
The study focused on solid-wall floating CCS rather than flexible-wall systems which it said are more limited in where they can be located.
In their conclusion, the authors said there was "excitement across industry, government, and ENGOs at the prospect of transforming aquaculture production and realizing its full potential".
"Setting the course for new production systems in BC, done properly, will move aquaculture beyond the contentious debate that has afflicted the sector for decades," added the consultants.
"New technology should be facilitated and encouraged so that improved systems replace existing ones. This will not automatically happen within the aquaculture sector and will require a coordinated and concerted effort to put in place incentives, clear requirements, and the innovation culture that is critical."
Four alternatives
It added that new move towards transition builds on work already completed, including:
the 2019 "State of Salmon Aquaculture Technologies Study", funded by DFO in partnership with Sustainable Development and Technology Canada and the province of British Columbia. This study examined four alternatives to open-net pens for producing market-sized salmon;
work undertaken by the Indigenous and Multi-stakeholder Advisory Body on Aquaculture;
the Senate Committee on Fisheries and Oceans' report 'An Ocean of Opportunities: Aquaculture in Canada", and;
the final 2018 Report from the Independent Expert Panel on Aquaculture Science.
Precautionary approach
DFO will explore the use of an area-based management approach to aquaculture, and consideration will also be given to the Framework for Aquaculture Risk Management (FARM), currently being finalised by DFO, which is grounded in the precautionary approach and guides the Department's management of aquaculture.
Work on the transition will complement the department's Wild Salmon Policy Implementation Plan, "a coordinated action plan that builds on 13 years of work guided by the Wild Salmon Policy to protect and restore these incredible populations".
"British Columbians and Canadians expect that as our government works to grow our ocean economy, we are doing it in a sustainable, environmentally-responsible way; meeting the demand for our farmed seafood products, while ensuring marine ecosystems are healthy and wild fish populations are protected," said Jordan.
"All voices will be heard during the development of this important initiative and I look forward to the outcomes of these engagements as we move forward on this transition together."
Plea for certainty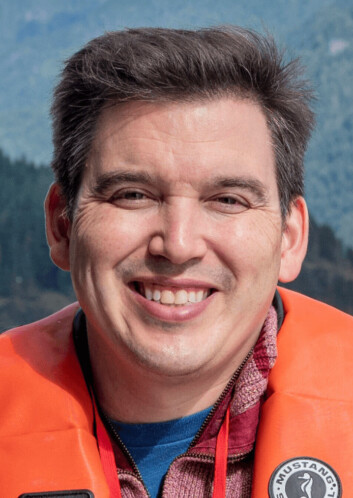 Beech, 39, is the MP for Burnaby North-Seymour, an electoral district in North Vancouver, BC. He was elected to Nanaimo City Council on Vancouver Island in 1999 at age 18, becoming BC's youngest-ever elected official.
The renewed focus on transitioning from net-pen aquaculture in BC comes hard on the heels of the Raising Opportunity report commissioned by the BC Salmon Farmers' Association (BCSFA) which said salmon farming investment could create 10,000 jobs in the province by 2050 if politicians give producers certainty that they won't be kicked off their sites.
Seventeen farms in the Broughton Archipelago are due to close by 2023 because of objections from First Nations, and more are threatened in the Discovery Islands between Vancouver Island and the BC mainland.
Same plans
A summary of the Raising Opportunity report points out that in a July 14 webinar, Jordan "indicated that both hybrid systems and the new semi-closed containment systems were being considered by her department as acceptable options" for transition from open-net pens.
"Ultimately, the Government of Canada's plan appears to be very similar to the transition plan already undertaken by BC salmon farmers."