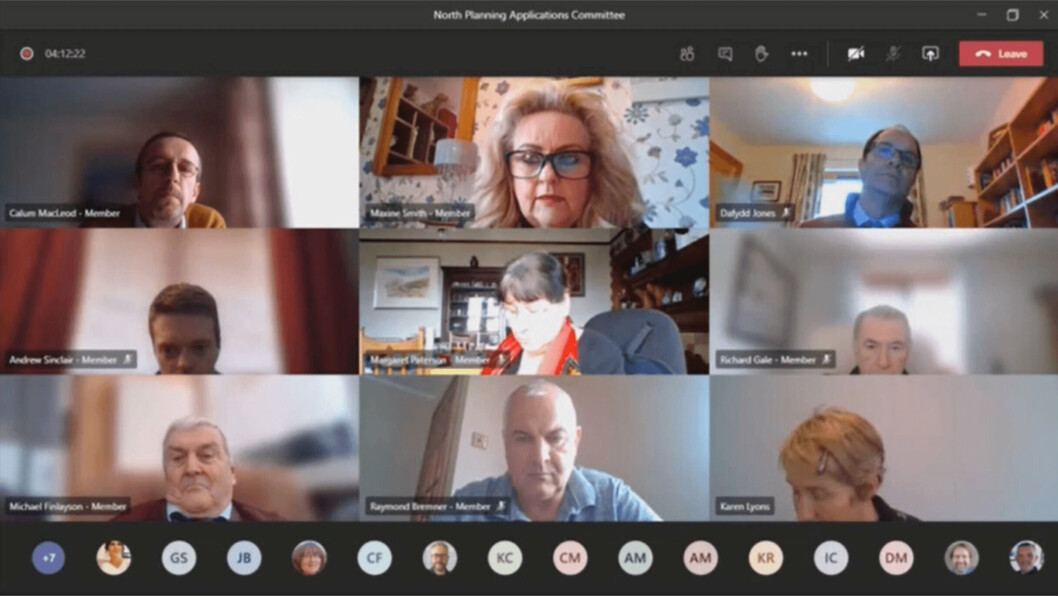 Council says no to Skye organic salmon farmer again
Organic Sea Harvest (OSH) today lost its bid for planning permission for a new salmon farm off the north-east coast of Skye.
Members of Highland Council's North Planning Applications Committee voted 8-6 to reject the proposal for the Balmacqueen site a kilometre from land.
It is the second time the committee has turned down an application from OSH. It previously rejected a proposal for a salmon farm at Flodigarry, in the same area as Balmacqueen. An appeal against the Flodigarry decision was also rejected.
Impact on special area
OSH operates two salmon farms a few miles down the coast at Clulnacnoc and Invertote, near Staffin, and is due to the harvest its first fish in the spring.
Opposition to the Balmacqueen farm was led by Councillor Calum MacLeod, who proposed a motion to reject the application.
"I think it will have an impact on the SLA (Trotternish and Tianavaig Special Landscape Area) and I don't think NatureScot have given a resounding 'yes' to this," said MacLeod. "The Trotternish area is one of the most outstanding areas on Skye."
The motion was seconded by Councillor Richard Gale, who said: "I would go back the the Flodigarry application. We have moved 2km north and the visual impact is exactly the same."
Year-round jobs
Councillors in favour of OSH's application included John Gordon, who said he had seen fish farming's benefits to the local economy - "the young and the not-so-young that have been given work".
"We rely heavily on tourism but I see jobs in the fish farms for the whole year so I will support the application."
Councillor Margaret Paterson said the visual impact of the farm would "erode the special quality of the whole area" and might put off tourists.
"Tourism will be our biggest employer when we get back to normal," added Paterson.
Gordon said there was very little data to suggest that fish farms affect tourism. "The only data I have got is that Skye is thriving and we have got quite a few fish farms."
'We need to diversify'
Committee chair Maxine Smith, who moved an amendment to support OSH's application, said: "I have heard people talking about the detrimental effect on tourism. I disagree with that. One small fish farm will not affect tourism.
"We need to diversify when it comes to our economy."
Councillor Angela MacLean, who seconded the amendment, said the main reason OSH's Flodigarry application had been rejected on appeal by the Reporter was because of its proximity to Flodigarry township, and that the Balmaqueen application "stands on its own".
"We need to be diversifying," said MacLean. "If we don't start looking at diversification how are we going to get people to invest in the future?"
OSH directors were today taking stock of the decision before making comment.