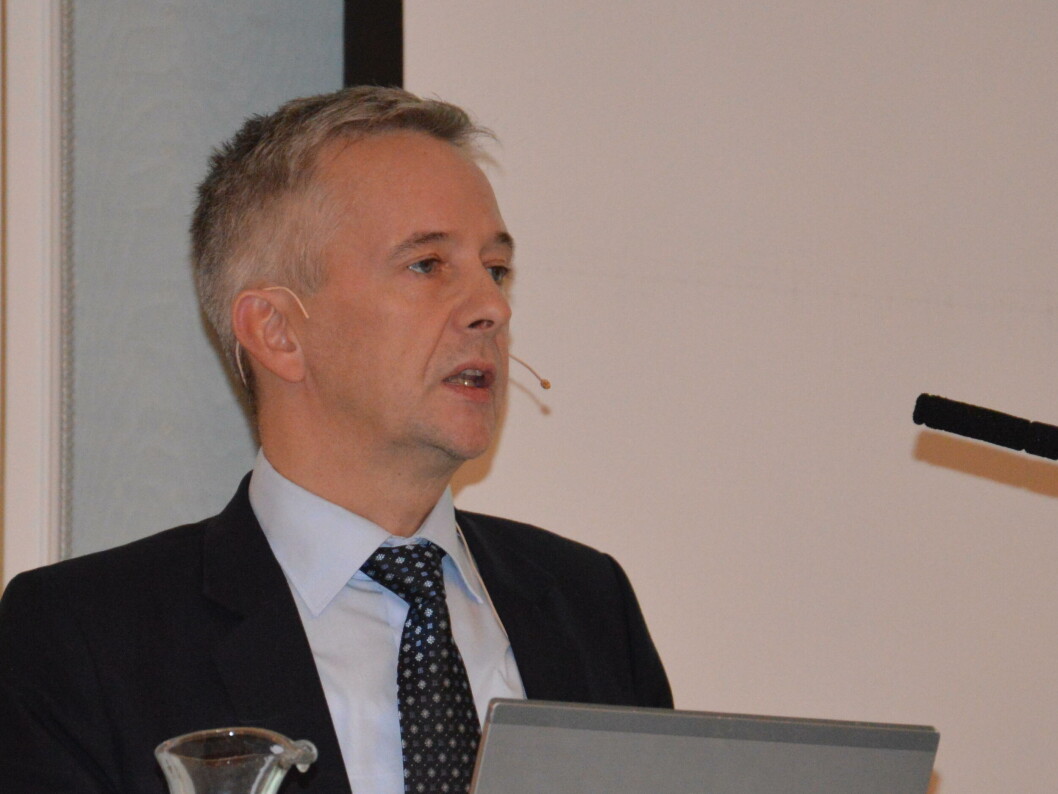 Challenges in Scotland hit Bakkafrost's Q3 results
Bakkafrost saw its Q3 operating profit drop to DKK 70.5 million (£8 million), down from £12 million in the same period last year and far below expectations.
The Faroese company's CEO, Regin Jacobsen, blamed "significant biological challenges" in its Scottish operations for the disappointing results, with losses of DKK 81.3 million (£9.3 million).
Bakkafrost, which bought the Scottish Salmon Company in 2019, harvested 21,900 tonnes in the quarter, 14,900 tonnes in the Faroes and 6,900 in Scotland.
Profit for Q3 2021 was DKK 131.3 million (DKK 176.8 million in the same period last year), while for the first nine months of 2021, the profit was DKK 967.2 million (DKK 500.5 million).
Gill health
"In Scotland we have had significant biological challenges at some of our farming sites, where the fish had reduced gill health," said Jacobsen.
"At the end of the quarter, sudden biological issues occurred, such as blooms of micro-jellyfish, which caused significant mortalities.
"It was to some relief that in September could deploy our new farming supply vessel, Bakkanes, into operation in Scotland to do treatments.
"As we progress further with our planned investments in Scotland, the biological risk will be reduced with more preventive and treatment vessel capacity to protect gill health of the fish."
Hatcheries
He added: "Already in 2022, we will have more freshwater treatment capacity available and once our new hatcheries will be completed and produce large smolt this will be game-changing for the operation.
"The improvements will be gradual, and it will take some years to achieve the transformation, we are planning for."
In the Faroes, the results were negatively affected by delays, caused by Covid, in the installation of Bakkafrost's new delousing equipment on its boat Martin.
This, said Jacobsen, impacted the company's preventive delousing operation, leading to higher mortalities in the quarter.
Bakkafrost increased global supply by 6% in the quarter compared to Q3 last year, and prices were up 14%, following a further normalisation after Covid.
In September, the company announced a DKK 6.2 billion investment plan for 2022-2026, which Jacobsen said will reduce risk, transform the operation in Scotland and ensure sustainable growth in the Faroe Islands and Scotland, as well as create jobs in rural areas in the Faroes and in Scotland.