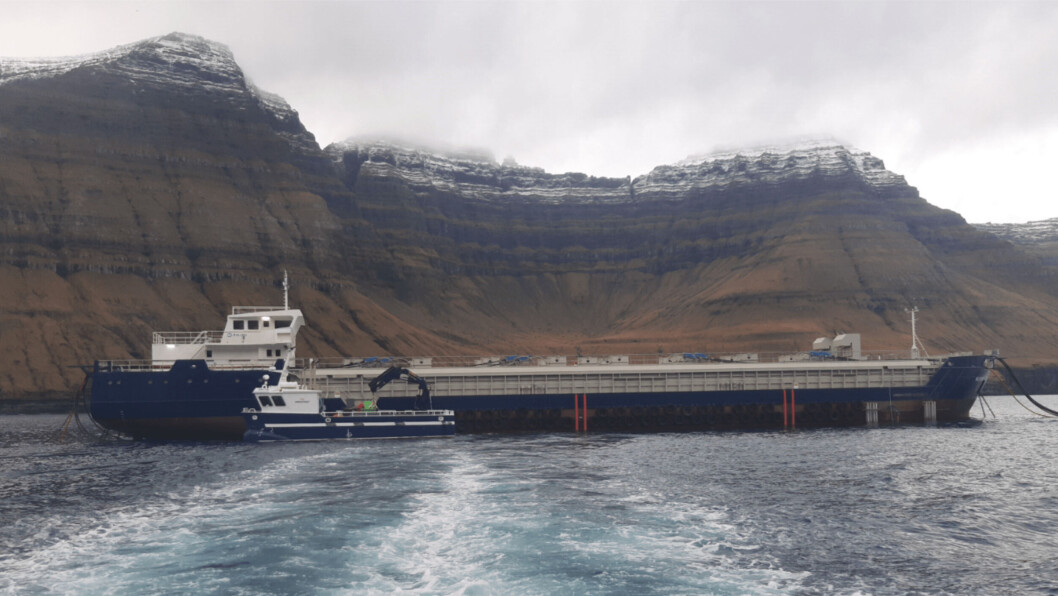 Salmon farmer installs 5.6km power supply to feed barge
Faroese salmon farmer Bakkafrost has had a 5.6-kilometre sea cable installed to bring power to one of its fish farms as part of its drive to provide more sustainable power consumption.
The cable, designed and supplied by Faroese company JT electric and its cable partner, provides power from land and is the longest of its kind in the Faroe Islands.
The majority of Bakkafrost's feed barges in the Faroe Islands are powered by sea cables from land, whilst the remaining are in the process of the shift. These sea cable projects have been organised and installed by JT electric throughout the Islands.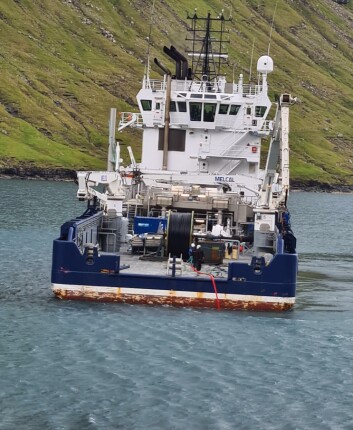 Reducing oil usage
"Our goal is to reduce our CO₂ emission 50% by 2030," said Jón Purkhús, farming manager for Bakkafrost North, in a press release. "By using sea cables to supply our feeding barges with electricity from land we are reducing oil usage and thereby significantly reducing emissions from our fish farms."
The unique sea cable includes a fibre broadband connection inside. Installing the fibre connection has ensured that the site has a fast and safe link to the equipment onboard the feed barge. All operations are undertaken remotely from the land-based feeding centre, so a reliable connection is essential.
"This has been an exciting project for us," said Leivur Hansen, operational manager for JT electric. "The long distance required that we use high-voltage electricity to effectively deliver power via the sea cable to the feed barge. This challenge was solved in close collaboration with Faroese electricity provider SEV."
Energy from fish waste
JT electric supplies a range of equipment for salmon farming including ship-type feed barges converted from container vessels and capable of holding large amounts of feed. The barges are used by Scottish Salmon Company owner Bakkafrost and another Faroese salmon farmer, Hidden Fjord, at sites that can be inaccessible for re-supply for long periods in the winter.
Bakkafrost's efforts to reduce CO₂ emissions in the Faroes include its award-winning Förka biogas plant, which processes waste from salmon and dairy farms into fertiliser and renewable energy.
The operation provides electricity to 1,900 homes and saves 11,000 tonnes of carbon dioxide a year.