Bakkafrost shows plans for new SSC processing plant
Faroes and Scotland salmon farmer Bakkafrost has given more details of a planned new Scottish Salmon Company (SSC) processing plant likely to be sited within Scotland's Central Belt and be operational by 2024.
SSC has processing plants at Marybank near Stornoway on Lewis, and at Cairndow at the head of Loch Fyne, supplied from harvest stations at Arnish and Ardyne respectively. Bakkafrost is seeking to increase processing flexibility and efficiency with a combined slaughter facility and processing plant closer to the DFDS distribution centre at Larkhall.
This would be similar to the combined harvesting and value-added products facility Bakkafrost operates at its headquarters in Glyvrar in the Faroes. The Glyvrar plant, which can handle 100,000 tonnes of salmon per year, also includes a smoke house, Styropor box production and packing.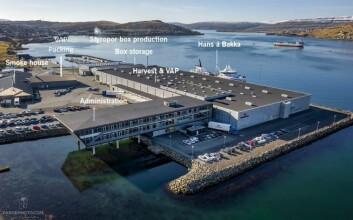 Fish are pumped directly into the slaughter facility from Bakkafrost's Hans á Bakka wellboat, which is able to moor alongside the plant.
More capacity
The new Scottish facility would have a capacity of 450 tonnes (live weight equivalent) per day, an increase on the current facilities that can handle 205 tonnes per day (HOG). Increased processing capacity will give SSC headroom to handle increased volumes, which are planned to reach 50,000 tgw a year by 2026.
The plant will have swim-through harvest, the latest processing technology and automated packing and palletisation. It will be scalable to build capacity in line with business growth.
The information is contained in slides accompanying a Capital Markets Day presentation for institutional investors.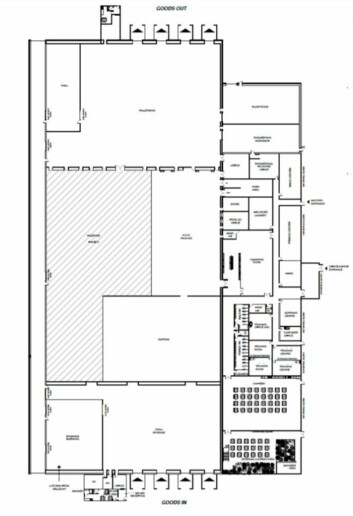 Inverclyde option
Bakkafrost doesn't say where the new plant would be situated, but SSC's interest in a waterfront site at Inchgreen in Inverclyde, Greater Glasgow was revealed in June.
Plans for a new regional HQ, processing plant and R&D and training facility for SSC were included in an outline business case for redevelopment of the brownfield site.
SSC said Inchgreen was just one of several options it was in the early stages of investigating.
However, the site has attributes that tie in with Bakkafrost's requirements. It has access for wellboats, and the Port Glasgow Road (A8) runs along the southern boundary of the site, connecting to the M8, Glasgow Airport, Glasgow city centre and the wider Central Belt.
Inchgreen is less than an hour by road from the DFDS international distribution hub at Larkhall, and the workforce would be well served by public transport.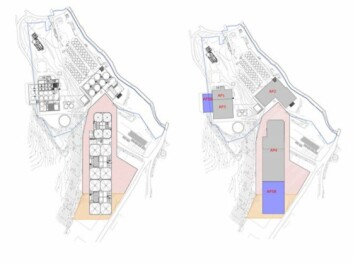 Hatcheries
Bakkafrost is investing heavily in improving SSC's operations, most notably in three hatcheries which will provide it with 18 million 500g smolts per year.
Work is already under way at SSC's Applecross hatchery, which being modernised and extended in several phases. Phases 1-3 have involved increasing volume to 4,520m³, which will enable the production of 5 million smolts weighing 110g.
Phase 4 increases volume to 13,800m³, enabling production of 10m smolts at 250g, and then 5m at 500g.
Phase 5 involves expansion to 28,000m³, enabling production of 8m smolts at 500g. Two more hatcheries for 500g smolts will follow, taking capacity to 18m large smolts.
Treatment capacity
Under its five-year investment plan, Bakkafrost will treble SSC's wellboat harvest capacity from 2,100m³ to 6,300m³, and ramp up delousing capacity from 300 to 500 tonnes per hour. Freshwater treatment capacity will be increased from 200 to 480 tonnes per hour.
It expects staffing to increase from 610 to 660 (full-time equivalent) in that period, with efficiency increasing from 59 tonners per person (FTE) to 83 tonnes.