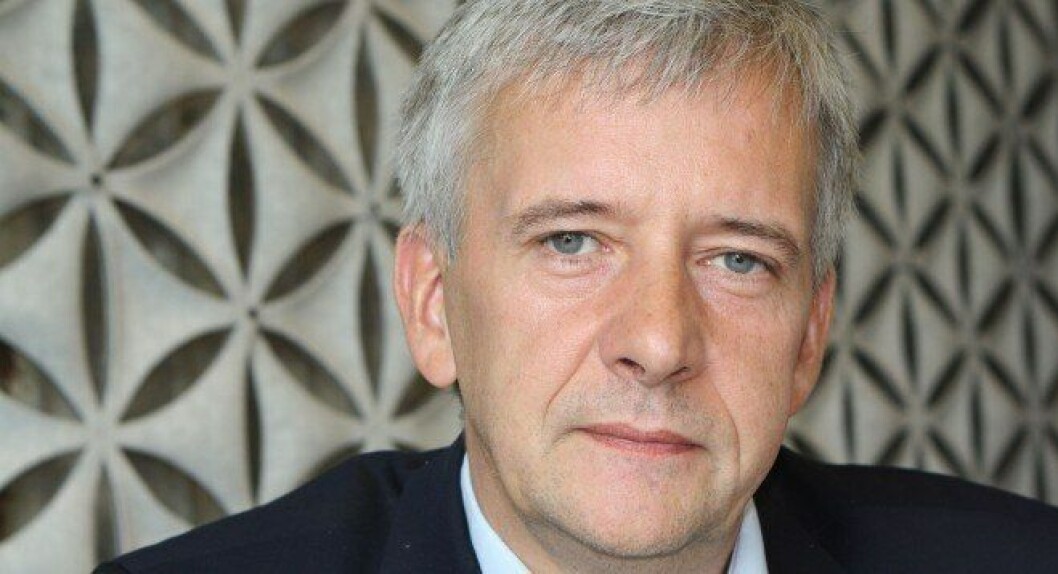 Shocked Bakkafrost halts salmon exports to Russia
Faroese salmon farmer Bakkafrost, which owns the Scottish Salmon Company, has stopped selling salmon to Russia following the invasion of Ukraine.
Moscow blocked imports of salmon from Scotland, Europe and Iceland in 2014 in retaliation for sanctions imposed after its annexation of Crimea, but companies in the Faroes were allowed to continue exporting to Russia. Chile also exports to Russia.
Bakkafrost is the biggest of the three salmon farmers in the Faroes and last year sold 11% of the 67,000 gutted weight tonnes of fresh salmon it produced in the Faroes to eastern Europe, including Russia. Its total sales of salmon to eastern Europe amounted to 12% of volume in 2021.
Chief executive, Regin Jacobsen, said: "We are shocked by the development in Ukraine, where a lot of people are impacted by this invasion, and we simply feel that our values [mean] we have to stop the supply to Russia at the moment.
"For the last 15 years we have been exporting salmon to Russia, we have had sales of up to 10-15% of our revenues in Russia to around DKK 600 million per year, and we have good relationships with customers.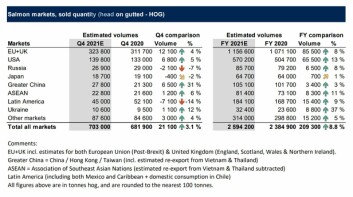 Stepping back
"We would of course prefer to sell to all markets, but this case has developed into a stage that nobody would have expected, including ourselves, and we feel that we have to step back and wait until a normalised situation comes again.
"I am sure that there are a lot of people in Russia who are also concerned, and they're also impacted by this development, including of course our customers. They are very sorry for the situation, but we just feel that we have to step back from this market."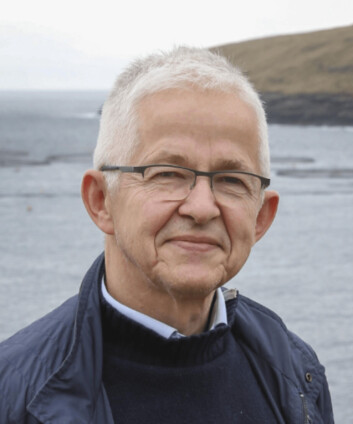 Hiddenfjord
The Faroes' second-biggest salmon producer, Hiddenfjord, which produces around 18,000 gwt annually, hasn't sold salmon to Russia for several weeks and had no plans to do so until the end of May because it has slightly fewer harvest-ready fish than last year and they are already earmarked for other markets.
"As the situation is now, it is too confusing to comment on what will happen in the future in the market and what we do with our exports to Russia in the future. We just have to wait and see," said chief executive Atli Gregersen, who said Russia's assault on Ukraine was "totally unacceptable".
"When we get more fish available towards the end of spring and closer to summer, we will then consider which markets are relevant. Europe can receive more fish from us, and demand is also good in the United States. We will find a market for our fish, it will not be a problem."
Mowi Faroes
Mowi Faroes is the smallest of the Faroes' three producers and expects to harvest around 9,000 gutted weight tonnes this year.
In its report for the last quarter of 2021, Mowi said the Russian market "continues to be a good and important market for our Faroese salmon", but a spokesman today told Fish Farming Expert: "We are not selling any salmon to Russia at the moment, so the situation does not change anything for us."