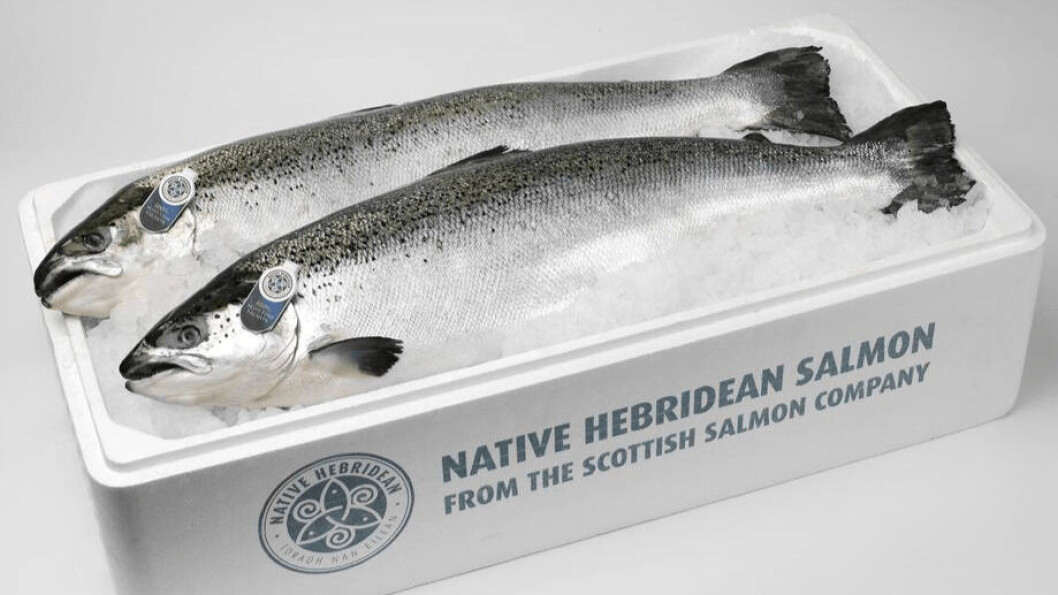 Bakkafrost confident it can 'turn SSC around'
Scottish Salmon Company owner Bakkafrost has restated its faith that its large-smolt strategy can solve biological problems that plunged SSC into the red in the second half of last year.
SSC made an operating loss of DKK 54.1 million (£6.3m) in the fourth quarter of 2020 due to costs of DKK 39m related to fish die-offs. In the previous quarter it made a loss of DKK 28.4m due to costs of DKK 41m related to incident-based mortality.
For 2020 as a whole, costs of DKK 90m were related to incident-based mortality and SSC made an operating loss of DKK 24m.

A recurring pattern
In a press release accompanying its fourth quarter 2020 report, Bakkafrost said mortality had been exceptionally high in some SSC farming sites during the period.
Chief executive Regin Jacobsen said SSC's farming operation had been challenging during second half of 2020.
"Historically, this has been a recurring pattern which we expect to be able to relieve going forward," said Jacobsen. "We have learnt a lot during 2020 and have already made many improvements in the farming operation. However, the real game-changer will be when we have implemented our large-smolt strategy in Scotland.
Turnaround
"We are still firm in our belief that we will succeed in this turnaround of the operation in Scotland and look forward sharing more information about this on our Capital Markets Day 14-15 September 2021."
The average size of smolts transferred to sea by Bakkafrost in the Faroes increased from 195g in Q4 2019 to 343g in Q4 2020 and is expected to grow to 400g this year and 500g in 2022 as the company continues to expand hatchery capacity.
By contrast, the average size of smolts set out by SSC in Q4 was 96g, just one gram bigger than in Q4 2019. Bakkafrost is planning three large hatcheries in Scotland in the coming years to become self-sufficient with large smolts. Work is already under way on the first – an expansion of its Applecross hatchery – which is expected to be in operation in 2023. It will have a capacity of 2,800 tonnes and will produce 11 million smolts with an average weight of 250g.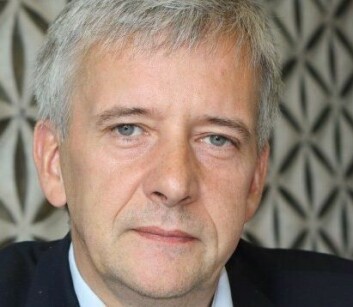 Depressed market
The Bakkafrost Group delivered a total operating EBIT of DKK 88.5m in Q4. Total harvested volumes were 25,300 tonnes gutted weight (tgw), of which 16,000 tgw was harvested in the Faroes and 9,300 tgw in Scotland. The combined Faroes farming and VAP (value added products) segments made an operational EBIT of DKK 142.6m. The EBITDA for the FOF (fishmeal, oil and feed) segment was DKK 48.1m.
The Group made a loss for Q4 2020 of DKK -37.7m (Q4, 2019: DKK 219.5m). For 2020, the profit was DKK 462.8m (DKK 801.9m).
"This has been yet another quarter marked by the Covid-19 pandemic which has depressed the global market for salmon," said Jacobsen, who added that Bakkafrost had benefited from its flexible value chain and diverted larger harvest volumes into its VAP segment.
106,000 tonnes this year
"Despite the challenges caused by the Covid-19 pandemic, we have been able to maintain a high production during the whole of 2020, including Q4. Under such challenging market conditions, it is also positive that the industry – including Bakkafrost – has demonstrated financial resilience," added Jacobsen.
Total harvested volumes in 2020 were 85,686 tgw (65,109 tgw), of which 50,700 tgw (57,184 tgw) came from the Faroes and 34,986 tgw from Scotland.
Bakkafrost expects harvest volumes for 2021 to increase to 106,000 tgw, of which 66,000 tgw will come from the Faroes and 40,000 tgw from Scotland.